Christian Bale is one of Hollywood's most revered stars and is without-a-doubt one of cinema's most talented chameleonic actors; he can truly transform and embody any character. With an impressive career spanning 35 years, the movie star is famous for his wide variety of roles and portrayals, and is renowned for his commitment to the craft. Bale is notable for his versatility and epic physical transformations, along with his string of excellent films with director David O. Russell, and continues to captivate and entertain audiences across the world.
For his dedication and powerful performances, the actor has been the recipient of an Academy Award and two Golden Globes, and he doesn't appear to be slowing down anytime soon. Bale is set to appear in January's Netflix mystery thriller The Pale Blue Eye, based on the Louis Bayard novel featuring a savvy detective who works with a young Edgar Allan Poe.
Updated December 23rd, 2022: If you're a fan of the chameleon actor, you'll be happy to know this article has been updated with additional content and film portrayals.
Bale is heavily regarded as one of the most physically gifted actors of his generation, and becomes completely devoted to his characters and films once he's committed. He has genuinely done it all; the star has both packed on the pounds and lost extreme amounts of weight, shaved his head and eyebrows, put on muscle and even developed a hunch that led to a herniated disc. No one can say that Bale doesn't wholeheartedly embrace his characters and craft. Here are seven times when Christian Bale completely transformed himself for a movie.
10/10

Thor: Love and Thunder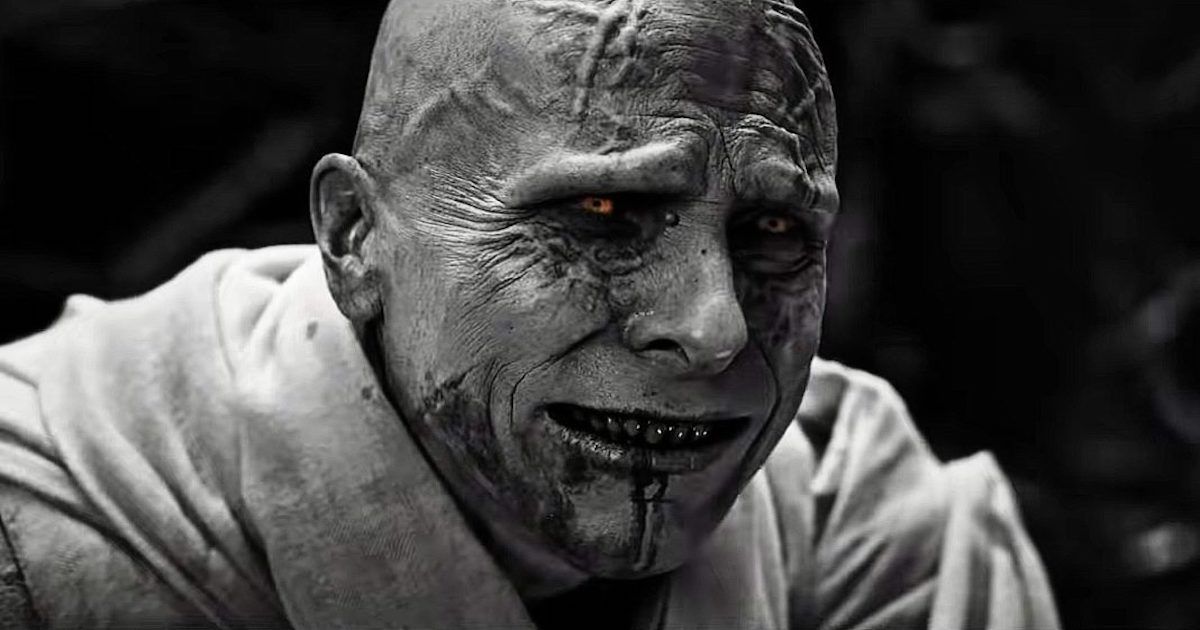 While it was hardly a great movie, Christian Bale got the chance to ham it up in Thor: Love and Thunder as Gorr the God Butcher, a creepy villain who seemed akin to a demon monk. Bale got to act out a complicated character arc as a loving father who becomes truly dangerous and demonic as a result of outside forces, but who just might be able to redeem himself in the end. Bale sinks into the character, somehow looking like a grown-up version of Gollum while sucking all the color from whichever room he's in.
9/10

Amsterdam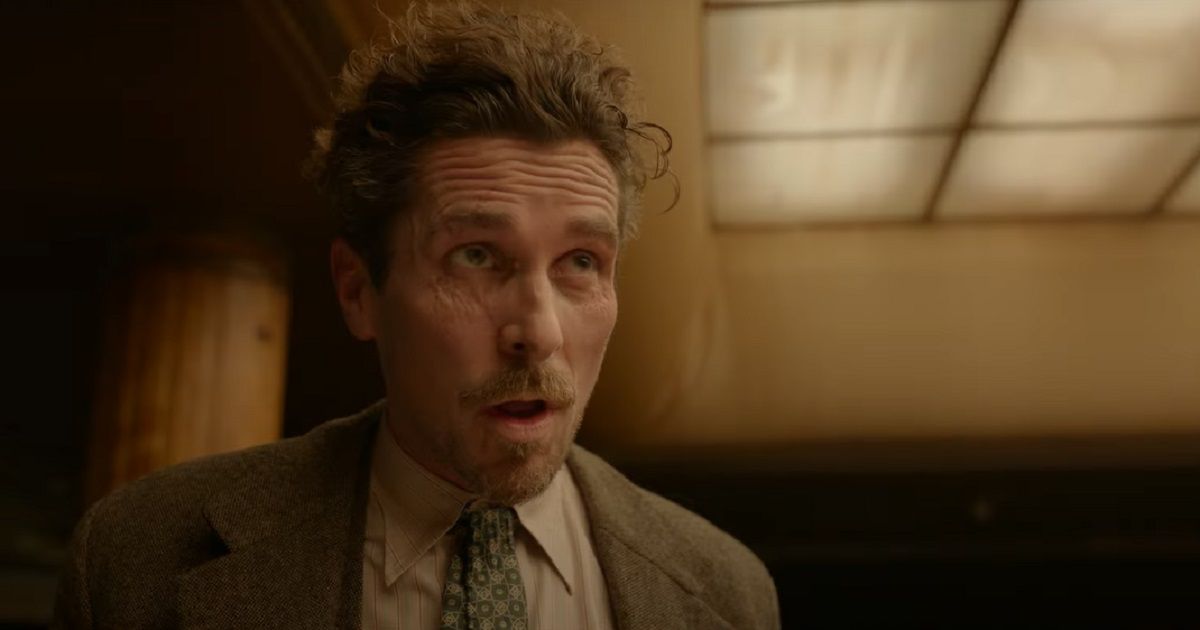 Again, Amsterdam is not a good movie, but Bale is hilariously quirky as Burt Berendsen, a mischievous doctor with a fake eye. Director David O. Russell has helmed other Christian Bale films, and their working relationship has led the actor to deliver some of his best performances (The Fighter, American Hustle). He's delightful here, standing out amidst a ridiculously star-studded ensemble cast which is otherwise woefully underused.
8/10

Rescue Dawn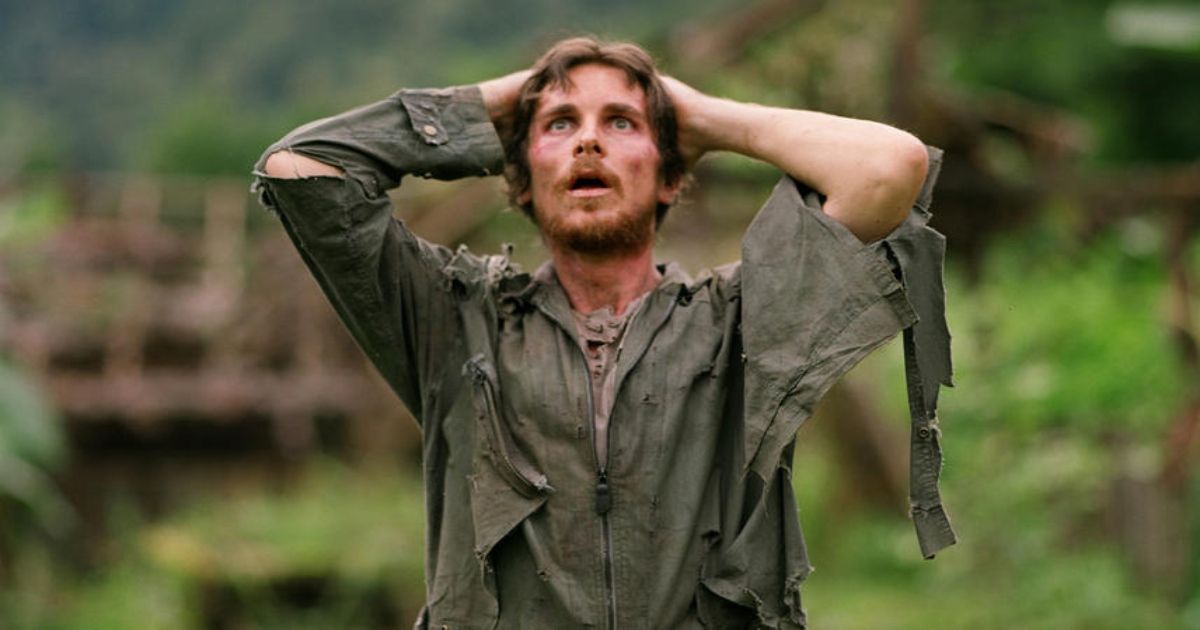 Werner Herzog's film Rescue Dawn serves as a dramatized remake of his own documentary, Little Dieter Needs to Fly, and casts Bale as the main protagonist, a German-American pilot who is held in Vietnam as a prisoner of war. Since the film only had a month and a half to shoot the entire production and Bale was supposed to lose a large amount of weight to reflect the six months that Dieter was in a POW camp. Therefore, Bale lost all his weight before production began and then gained it during the filming, with Herzog shooting every scene in reverse order to capture the weight loss effect.
7/10

The Fighter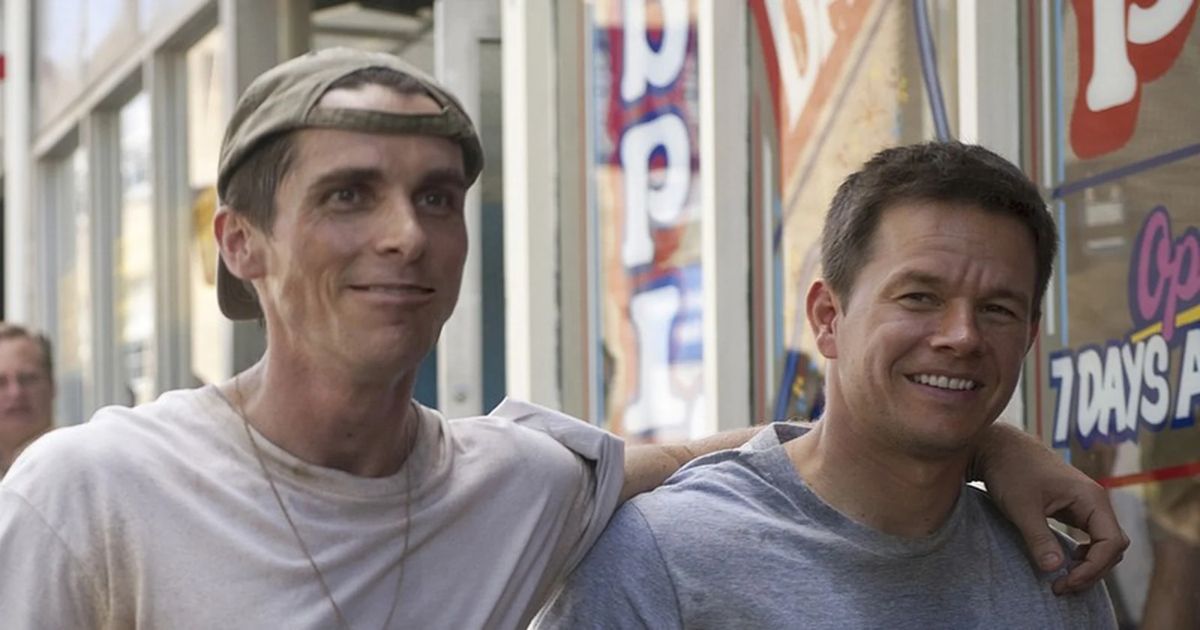 2010's biographical sports drama The Fighter centers on the lives of professional boxer Micky Ward and his older half-brother Dicky Eklund, as the former attempts to escape the shadow of Dicky and achieve his own boxing greatness. Starring Mark Wahlberg and Christian Bale as the dueling brothers, the film was inspired by the 1995 documentary High on Crack Street: Lost Lives in Lowell. To prepare for his role as Dicky Eklund, who struggled with an addiction, Bale had to drop a lot of weight to portray the welterweight boxer.
Related: Christian Bale's Best Oscar-Nominated Movies, Ranked
The actor took to intense running to shed the pounds, losing thirty in the preparation process. He revealed the transformation came primarily from working out and not from a diet, having once said, "I was just running like crazy. I could just run for hours on end and I felt really healthy." Bale, who is from Wales, also researched Eklund's mannerisms and speech in order to perfect the character's distinct Boston accent. The star's hard work and dedication paid off, as he would go on to win the Academy Award for Best Supporting Actor for his portrayal.
6/10

Ford v Ferrrari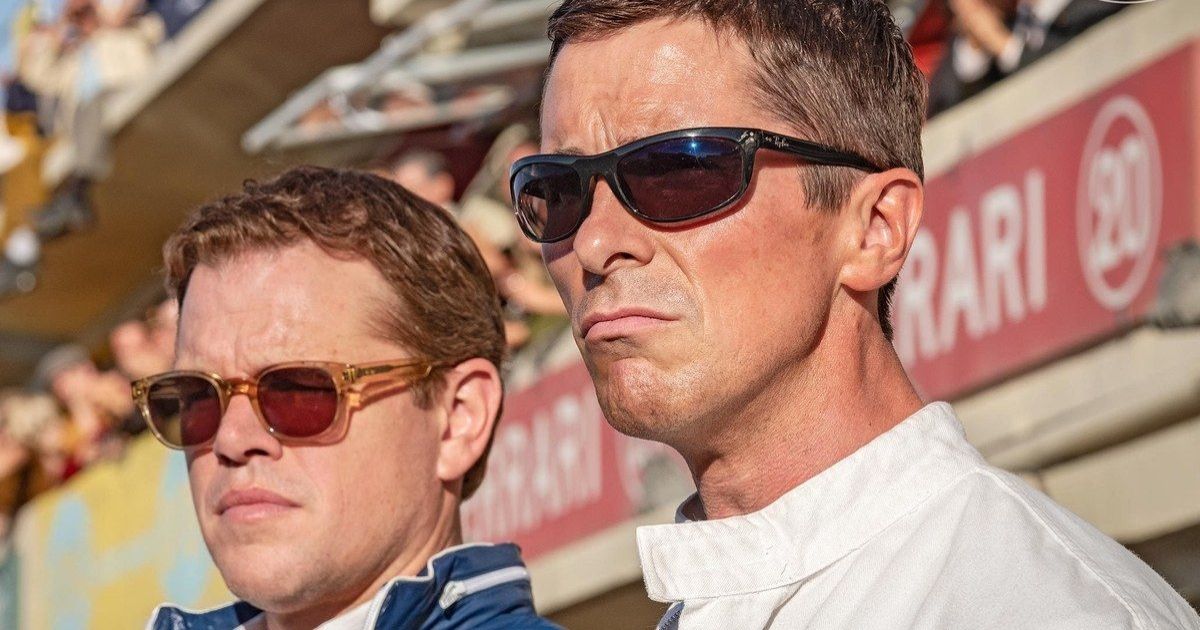 After having previously gained 40 pounds for his role as US Vice President Dick Cheney in Vice, Bale had to subsequently shed the extra weight quickly to portray British race car driver Ken Miles in the Oscar-nominated drama Ford v Ferrari. The James Mangold picture chronicles the partnership between Miles and automotive designer Carroll Shelby as they attempt to create a cutting-edge vehicle that can outperform the powerful racing team Scuderia Ferrari.
Instead of losing just the 40 pounds he had packed on for Vice, Bale ended up dropping a massive 70 pounds to play the lean athlete, shocking his co-star Matt Damon with his startling physical transformation. Damon revealed to Men's Journal, "The first day on the set, I asked him: 'How did you do that?' I've lost weight and gained weight for parts, and there are lots of theories on how to do it. And he just looked at me and said: 'I didn't eat.' That guy is cut from a different cloth."
5/10

Vice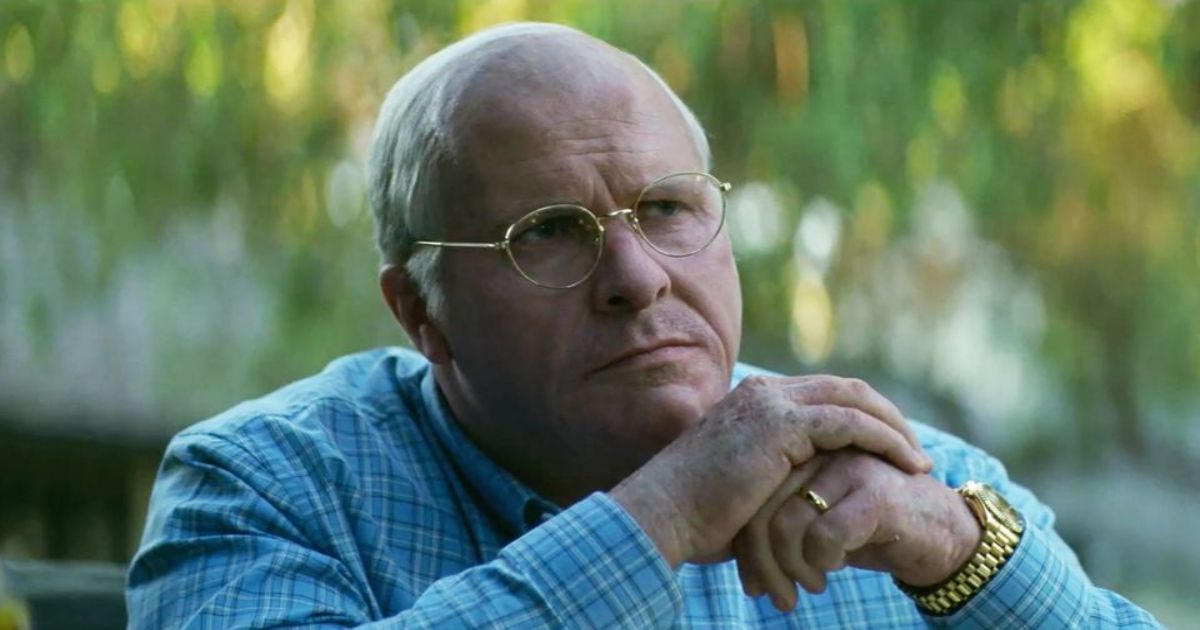 To star as former United States President Dick Cheney, Christian Bale was challenged with putting on extensive weight for the role in the 2018 Adam McKay black comedy Vice. In order to fully embody the controversial politician, Bale completely transformed himself: he put on 40 pounds of fat, shaved his head and even bleached his eyebrows. To gain the necessary pounds for the role, he reportedly ate a lot of pies and even trained to bulk up his neck, so it matched his heftier physique. In addition to Bale's efforts to physically transform, he wore a fat suit and prosthetics to achieve Cheney's appearance.
Vicewas the recipient of numerous accolades, including the Academy Award for Best Make-Up and Hairstyling and Bale rightfully won the Golden Globe Award for Best Actor in a Motion Picture Musical or Comedy. The Guardian praised the actor's portrayal, writing that he "captures the former vice-president's bland magnificence in Adam McKay's entertainingly nihilist biopic."
4/10

American Psycho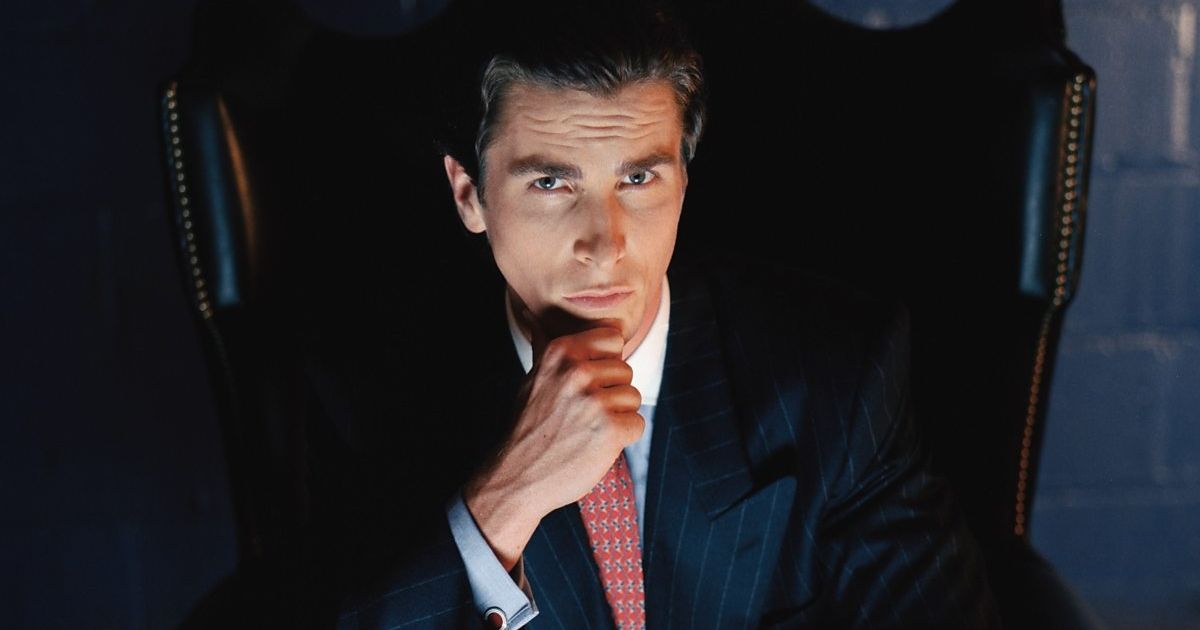 Christian Bale delivered a tour de force performance as a deranged investment banker with an affinity for murder and mayhem in the horror cult classic American Psycho, brilliantly portraying the chilling serial killer Patrick Bateman as he leads a dangerous double life. Bale was the first choice to play the demented New York yuppie by both the film's director Mary Harron and author Bret Easton Ellis (who's novel the film is based on), and to prepare for the hefty role he vigorously exercised for months to create Bateman's impressive physique and tanned excessively.
Bale was also so committed to embodying the character that he also had his teeth capped to capture Bateman's true egotistical tendencies, and was on a highly-restrictive diet consisting of all lean protein. When discussing the transformation, the gifted actor revealed to The Guardian, "With Patrick Bateman, his physicality is much more important than with most characters. He deals totally in the superficial, and he's incredibly narcissistic."
3/10

American Hustle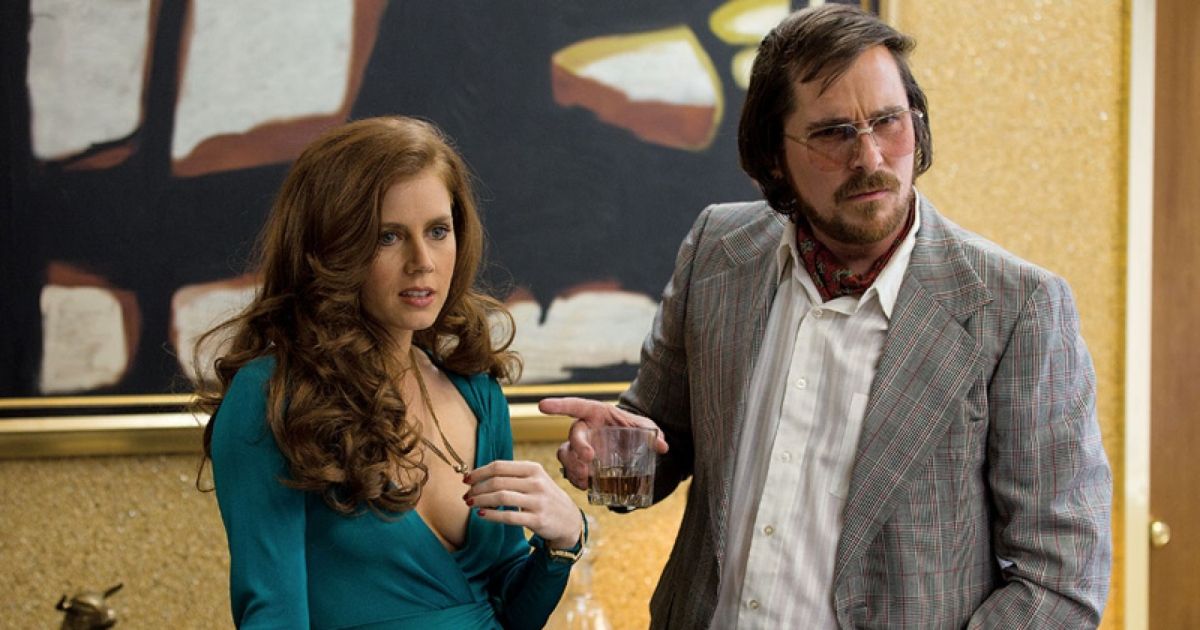 David O'Russell's critically-acclaimed black comedy crime flick American Hustle features an A list ensemble cast including some of Hollywood's finest like Christian Bale, Bradley Cooper, Jennifer Lawrence and Amy Adams. Bale and Adams star as two con artists who are forced to aid an FBI agent to set up an elaborate sting operation on corrupt politicians. Once again acting chameleon Christan Bale had to pack on the pounds to portray crook Irving Rosenfeld, gaining 43 pounds for the film.
Related: Here are 10 of the Best Actor Transformations of All Time
He also shaved a portion of his head and adopted a slouched posture, which allowed him to eliminate three inches from his height that ultimately resulted in a herniated disc. According to director David O'Russell, Robert De Niro did not recognize Bale when they were first introduced and when he came to shoot his uncredited appearance. As with his past efforts, the actor was nominated for both an Academy Award and Golden Globe for his powerful and compelling performance.
2/10

The Machinist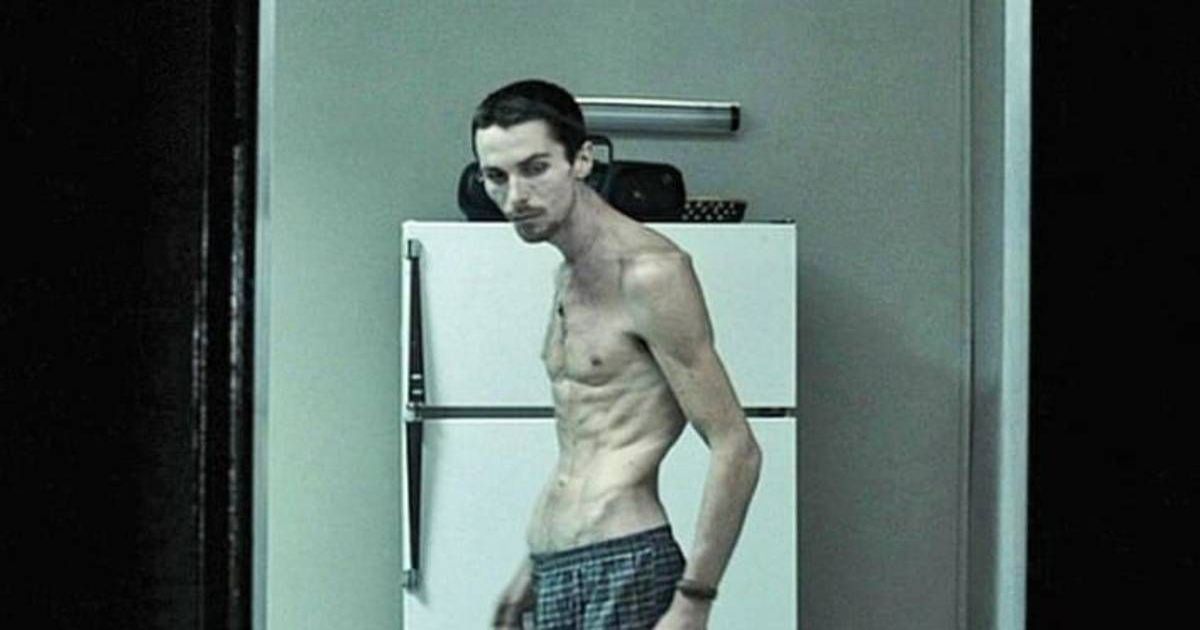 Undeniably Christian Bale's most shocking physical transformation (and arguably one of cinema's most intense of all time) was for his role in the 2004 psychological thriller The Machinist. In the film, Bale stars as the haunted (and haunting) titular character as he struggles with delusions, guilt and paranoia as a result of not sleeping for a year. The actor strenuously dieted for over four months prior to filming, with a daily meal consisting of "water, an apple and one cup of coffee per day, with the occasional whiskey."
This extreme regimen caused Bale to lose 63 pounds and dropped his weight to 120 pounds; Bale wanted to push it further and reach 99 pounds, but filmmakers refused due to health concerns. He also described the transformation as mentally calming, and that the film's script compelled him to lose weight for the part. The Machinist garnered critical acclaim and did well at the box office, with respect and admiration aimed at Bale's commitment to the craft. Varietywrote that Bale's "haunted, aggressive and finally wrenching performance" gave it a "strong anchor."
1/10

Batman Begins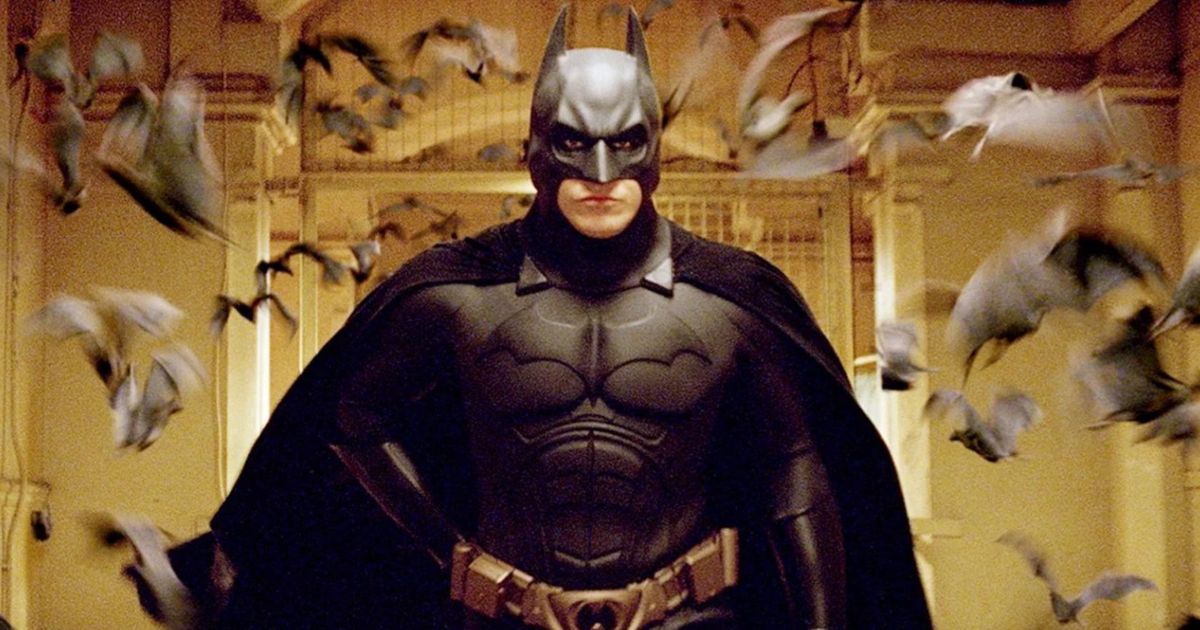 For his beloved role as the iconic DC masked vigilante, Christian Bale had to literally go from one extreme to the next; he had to regain the weight he lost for The Machinist in six weeks to be ready for his screen test for Batman Begins. To do so the actor hired a personal trainer to help him gain 100 pounds of muscle within that short time period, achieving the mass through weightlifting and by binging on ice cream and pizza.
After having adopted an extreme diet for The Machinist, Bale fully embraced putting the weight back on, revealing "I overdid it because I was enjoying gorging. I was ignoring advice about taking it slowly because my stomach had shrunk, and I should just go with soups…I was straight into pizza and ice cream and eating five meals in a sitting." After realizing he went over the desired weight of the character, Bale lost the extra 30 pounds he'd put on. In addition to his physical transformation, the actor trained with weapons, Wing Chun Kung Fu and the Keysi Fighting Method to truly become the great Batman.