That one can make a list of the best LGBTQ+ movies of 2022 is proof that queer cinema is thriving more than ever on both global and national scales. If you consider movies in terms of representation and opportunity, you wouldn't be wrong to think that great strides have been made within the last decade alone when it comes to access to LGBTQ+ films. Indeed, ten years ago — which, in retrospect, is not that far back — you couldn't have even imagined a queer film breaking box office records like Everything Everywhere All at Once has, nor would you have had the breadth of LGBTQ+ experiences put to film to choose from.
There was evidently a shift in LGBTQ+ movies in the 2010s, a decade that saw the release of works of art like Moonlight and Portrait of a Lady on Fire (both of which, in fact, earned spots on Sight and Sound's decennial list of The Greatest Films of All Time). Building upon the momentum spurred by Brokeback Mountain (the first gay movie to be nominated for Best Picture at the Oscars), which frankly couldn't have been possible without the movements made by New Queer Cinema that came before it, the 2010s opened up the general audience's eyes to the spectrum, the beauty, the glory of LGBTQ+ film.
2022, specifically, was another strong year for queer film. If last year's best LGBTQ+ movies were subtler contemplations of gender and sexuality — think: The Power of the Dog — then this year, probably coinciding with a somewhat return to "normal" after COVID-19's initial devastation, queerness was in your face (rightfully — and beautifully! — so). Here are the best LGBTQ+ movies of 2022.
13/13

Anything's Possible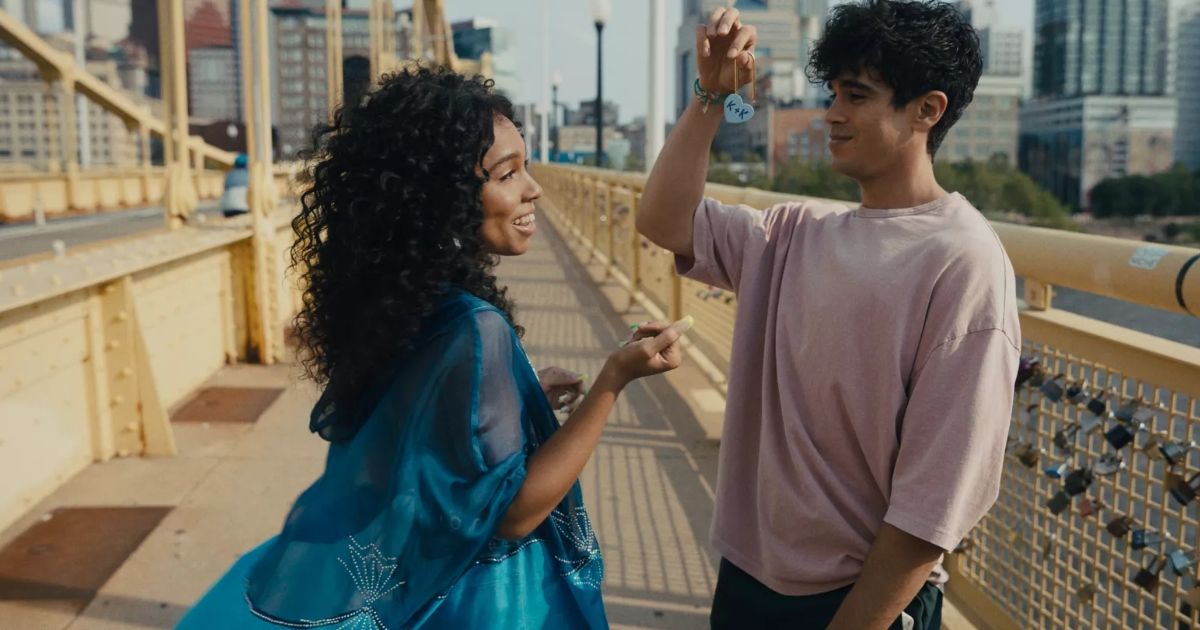 Billy Porter's feature directorial debut, Anything's Possible is a teen rom-com from Amazon Studios that traces the budding romance between trans teen Kelsa (Eva Reign) and Khal (Abubakr Ali). More than just a love story, of course, Porter's film is an examination of adolescent growing pains — first love, heartbreak, preparing for the real world, etc. — through a decidedly Gen-Z lens. In this way, Anything's Possible is a truly a movie for right now, spotlighting characters and perspectives that have largely gone unnoticed within the snowy history of rom-coms. It's a valiant debut from Porter and a touching story that hinges on the palpable chemistry between Reign and Ali.
12/13

Three Months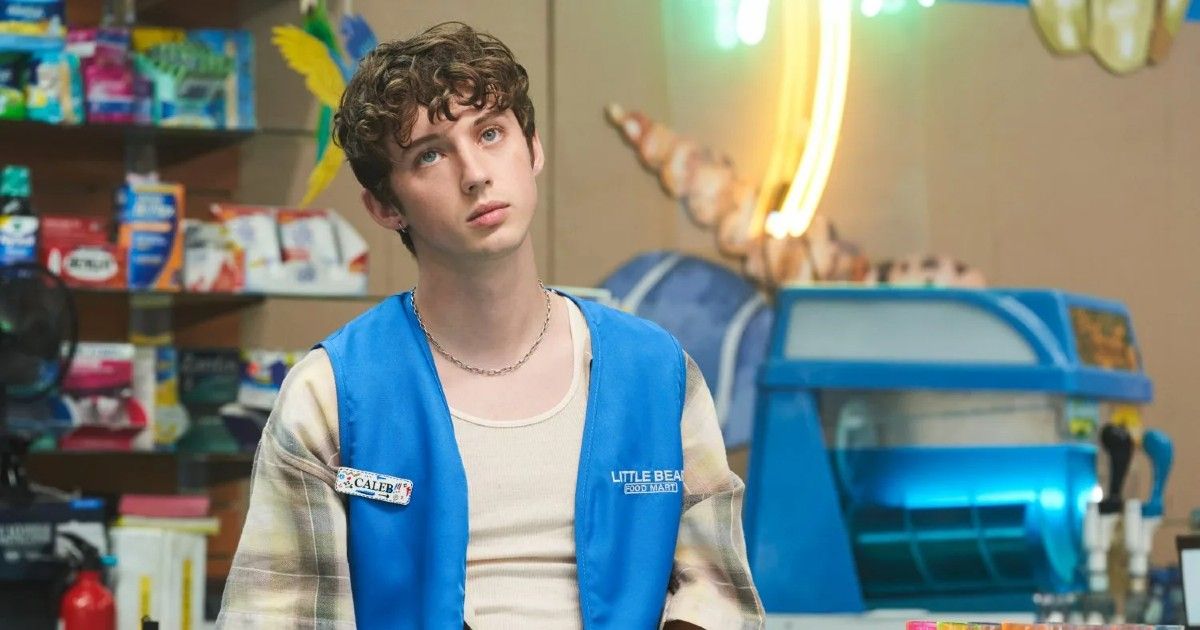 Three Months harkens back to indie comedies from the 2000s, a pearl in a cinematic sea of spandex and superpowers. Led by musical sensation Troye Sivan, the Paramount+ original film follows Caleb as he, on the cusp of high school graduation, learns about his recent exposure to HIV. What follows are three months of anxiously waiting for his test results, during which he forms a once-in-a-lifetime connection with Estha (Vivek Kalra). Written and directed by Jared Frieder, Three Months is effective in its head-on tackling of the stigma surrounding sexual health, but, more than anything, it's the underlying feelings of hope that the film stirs in you that you walk away with.
11/13

Fire Island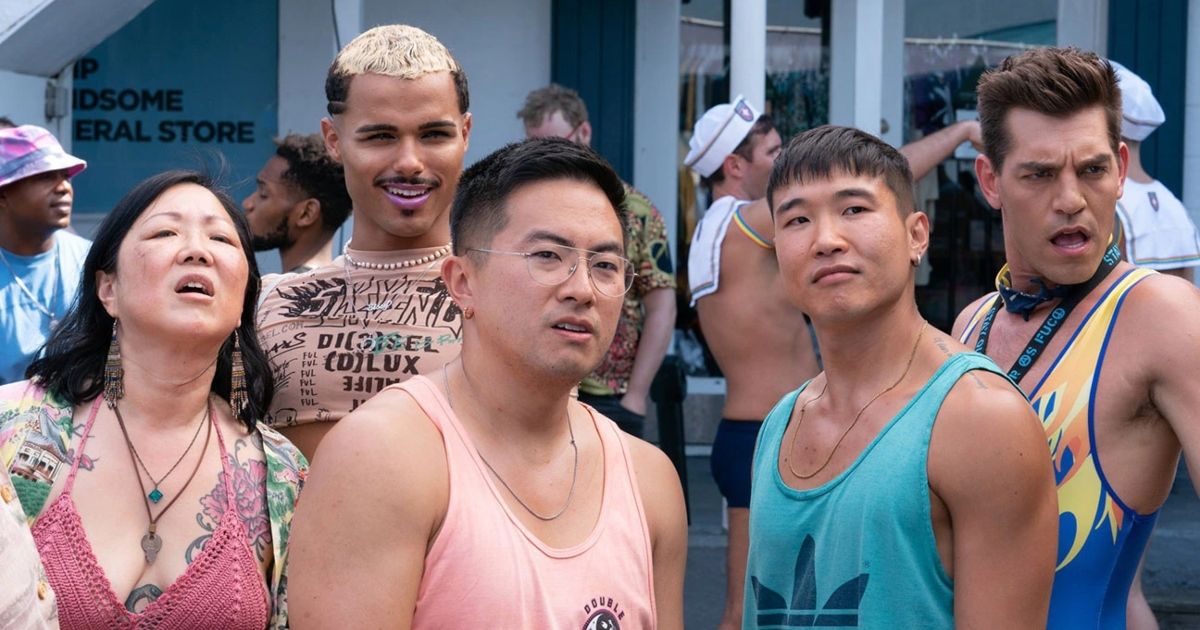 A queer and modern adaptation of Jane Austen's Pride & Prejudice, Fire Island takes viewers to the infamous gay destination, Fire Island Pines, as it unravels a story of love, friendship, and chosen family. True to Austen's source novel, classism is also at the fore; in this case, more than just money, social currency is also disproportionately doled out to those with the squarest of jaws and chiseled of muscles. Joel Kim Booster pulls double duty here as writer and lead actor, infusing a well-loved story with a biting wit that would make Austen herself proud. Under Andrew Ahn's direction, Fire Island shines long overdue spotlight on gay characters — specifically, Asian — whom you've never seen in a movie before and cannot wait to see more of again.
10/13

Am I OK?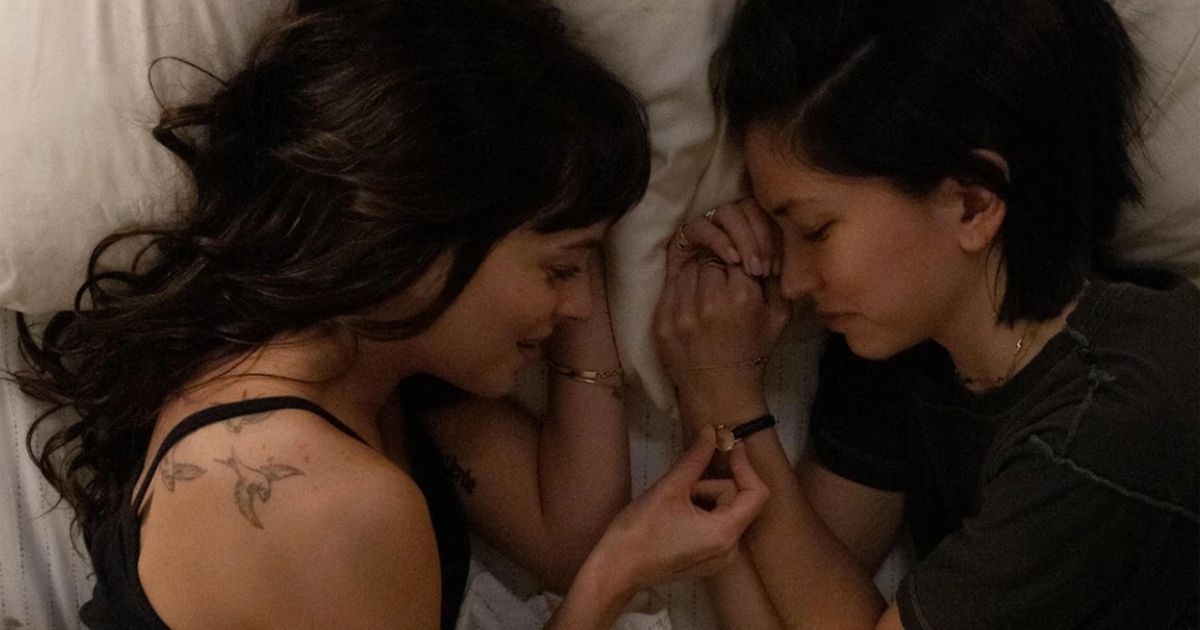 Am I OK? reminds us that the journey of self-discovery is continual, mercurial, and, sometimes, even scary. Directed by real-life wives Tig Notaro and Stephanie Allynne, this film follows 30-something Lucy (an irresistible Dakota Johnson), who finally realizes that she is a lesbian. As she navigates her coming-out, she relies on the help, love, and compassion of her best friend Jane (a never-better Sonoya Mizuno). With a sharp script from Lauren Pomerantz, Am I OK? offers a sun-kissed, women-centered love story that feels comforting and familiar but somehow also fresh and exciting.
9/13

Artistotle & Dante Discover the Secrets of the Universe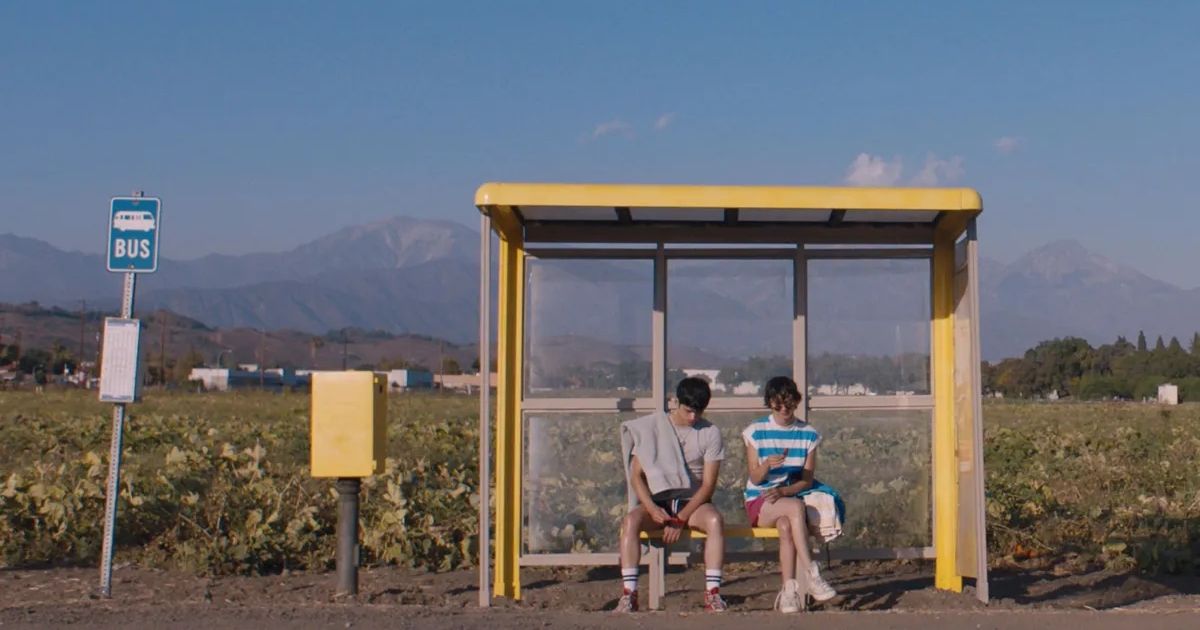 Fans of the Benjamin Alire Sáenz novel know how singular a story Aristotle & Dante Discover the Secrets of the Universe is. They will also be delighted to hear that the film from director Aitch Alberto is a worthy adaptation. Starring Max Pelayo as Ari and Reese Gonzales as Dante, Aristotle & Dante follows the unique connection formed between the eponymous boys one summer day at the local pool. Where Ari is reserved and sensitive, Dante is effervescent and spirited — and yet both are outsiders in their own ways. Perhaps that's why they instantly gravitate towards each other. What ensues is a supremely touching coming-of-age story that, under Alberto's care, underscores softness and vulnerability as absolute strengths, which is particularly radical in a world that tries its best to convince us otherwise.
Related: TIFF 2022 Exclusive: Aitch Alberto, Max Pelayo & Reese Gonzales Talk Aristotle and Dante's World Premiere
8/13

Nelly & Nadine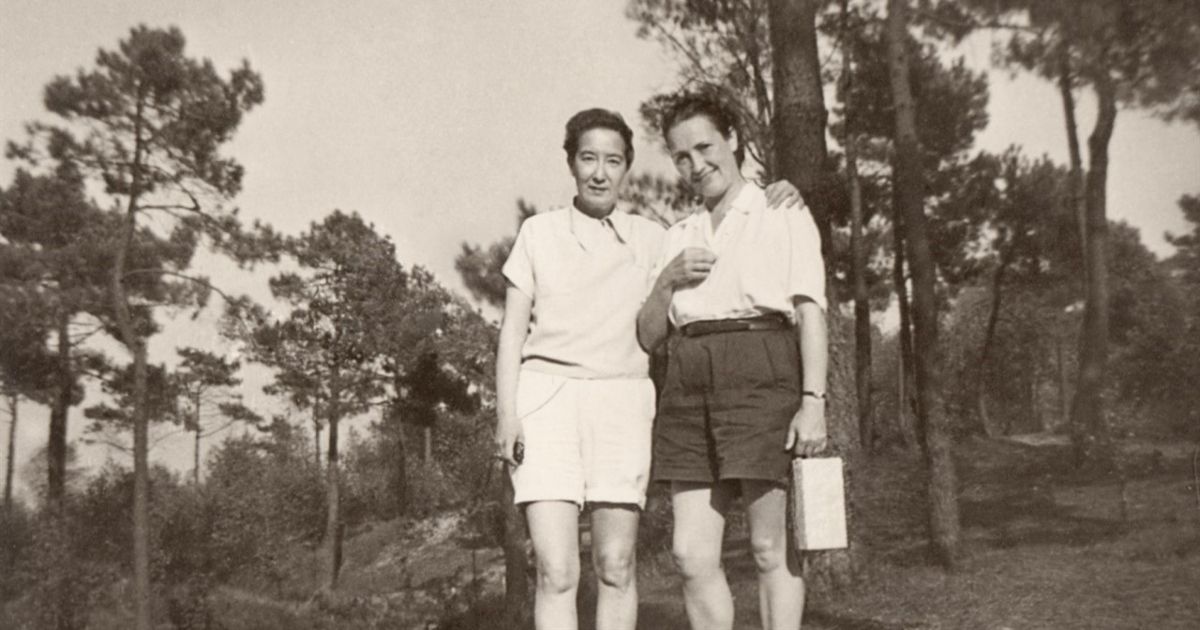 Nelly & Nadine is director Magnus Gertten's excavation of a forbidden love story that dares to pulse with life during one of the darkest periods of human history. Gertten's documentary unravels the titular women's love story — Nelly was an opera singer in Paris, while Nadine was the daughter of a Chinese diplomat — which began in the Ravensbrück concentration camp in 1944. Though the events of the war naturally tore them apart, the two eventually found each other again. Unbeknownst to their families, Nelly and Nadine lived a long and happy life together. Gertten's documentary is ultimately a witness to it.
7/13

Badhaai Do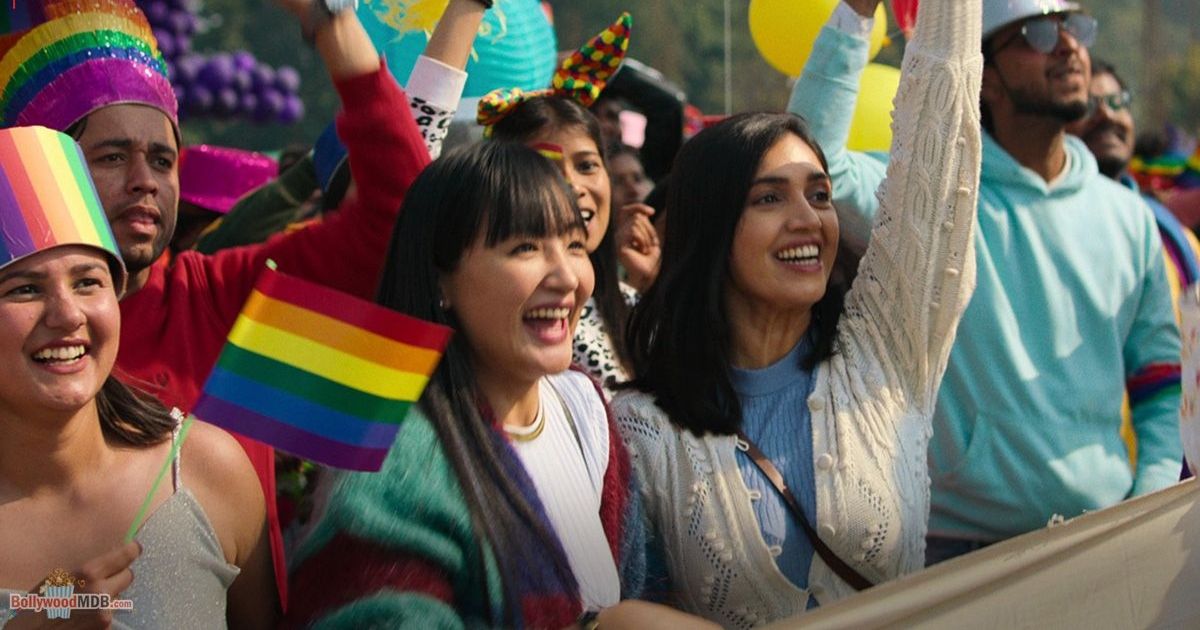 A queer Bollywood movie, one can rightfully expect Badhaai Do to be an explosive, charming, and fun film that, at the same time, is unafraid to dive headfirst into the murky waters of the heart. Harshavardhan Kulkarni's film follows Shardul (Rajkummar Rao), a police officer who proposes to schoolteacher Suman (Bhumi Pednekar) shortly after meeting her. The catch: it's not because he loves her (nor she, him), but rather it's a marriage made out of convenience. Shardul is gay, and Suman is a lesbian, so, to keep their persistent families off their backs, they decide to get married. Of course, in this comedy of errors, married life doesn't go as they initially planned.
6/13

Benediction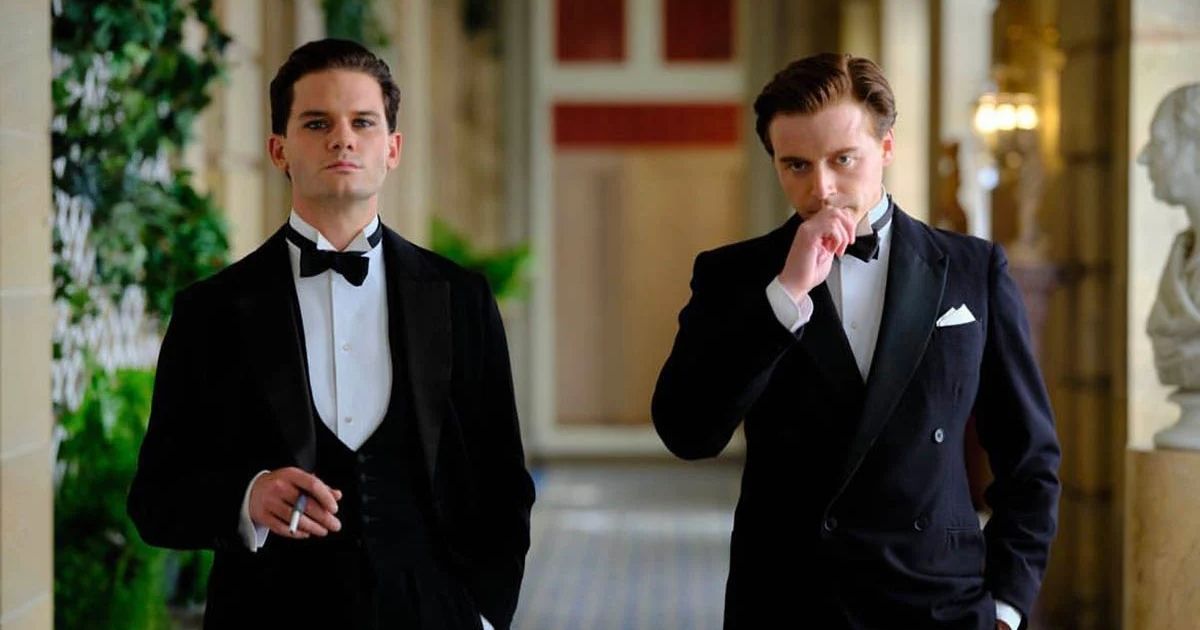 Benediction is a film about poet Siegfried Sassoon from legendary British writer and director Terence Davies. Jack Lowden plays Sassoon, who returns as a decorated soldier for his service to his country during World War I, but spares no love for the government's keen insistence upon fighting. Indeed, a veritable public figure, Sassoon is vocal against the war, using his poetry to illustrate the horrors he experienced while in the trenches. More than just his writings, Benediction also illustrates the famed poets many affairs with other men during the 1920s. A harrowing period piece that punctuates the shadows of Sassoon's life, Davies' film is a queer must-watch.
5/13

UÝRA: The Rising Forest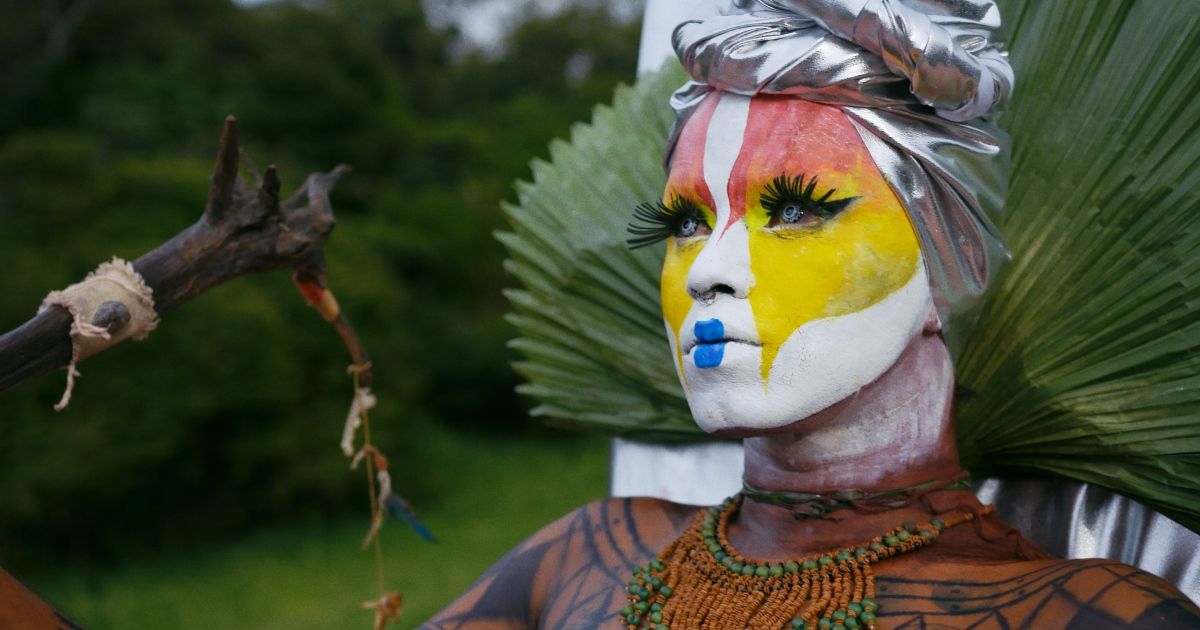 UÝRA: The Rising Forest sits firmly at the intersection of LGBTQ+ rights, Indigenous rights, and environmental activism. Directed by Juliana Curi, this documentary follows the eponymous Uýra Sodoma, a trans Indigenous artist who travels through the Amazon's riverside communities, using performance art as a means of teaching the Indigenous youth about structural racism and homophobia in Brazil. Visually impactful and yet unexpectedly vulnerable, UÝRA eschews the excavationist nature of documentary filmmaking and instead empowers its titular artist, championing their story and their work. It is, at once, a moving tribute to Brazil's Indigenous peoples and a call to action.
4/13

Close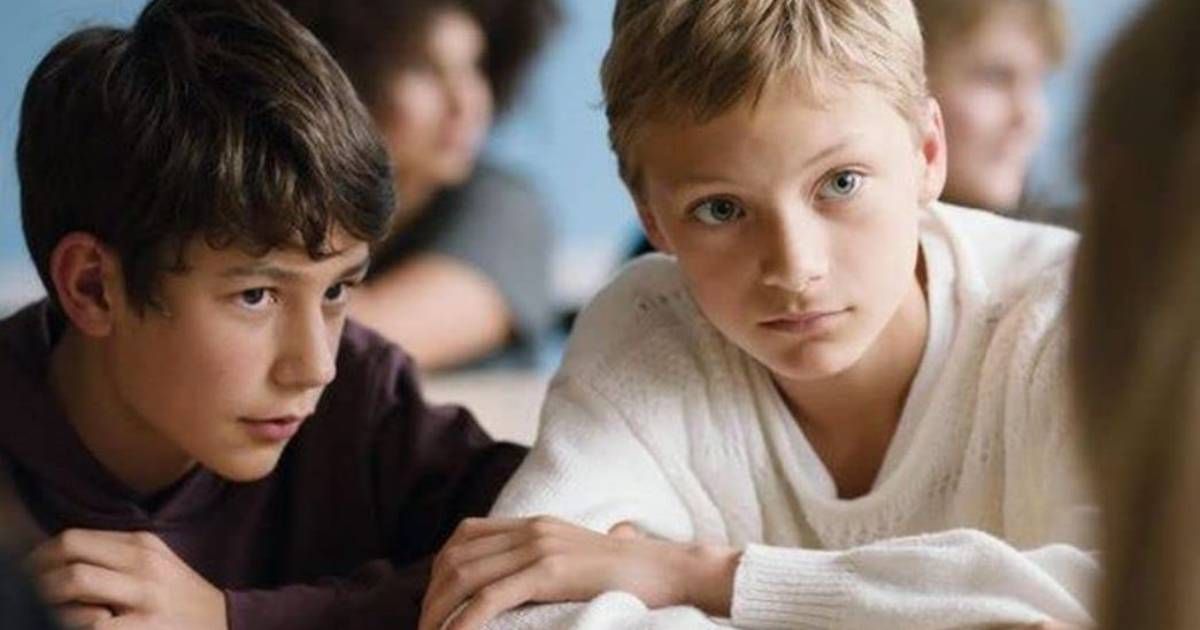 Recently landing on the Oscars shortlist in the Best International Feature Film category this awards season, Close is arguably one of the most moving and hyper-sensitive movies of the year, LGBTQ+ and otherwise. Honing in on the near-universal experience of feeling everything during adolescence, while understanding nothing, Close is Lukas Dhont's sophomore feature, tracing 13-year-olds Léo and Rémi's (Eden Dambrine and Gustav de Waele, respectively) singular friendship, which blossoms one summer, but is met with derision upon their return to school. With choice words swirling the two, Léo decides to pull himself away from Rémi. What's most remarkable about Close is perhaps the forensic eye with which Dhont captures the boys' friendship, pure and innocent — and, by extension, devastatingly fragile.
Related: Close Review: Belgium's Tear-Jerking Oscar Entry is Unforgettable
3/13

The Inspection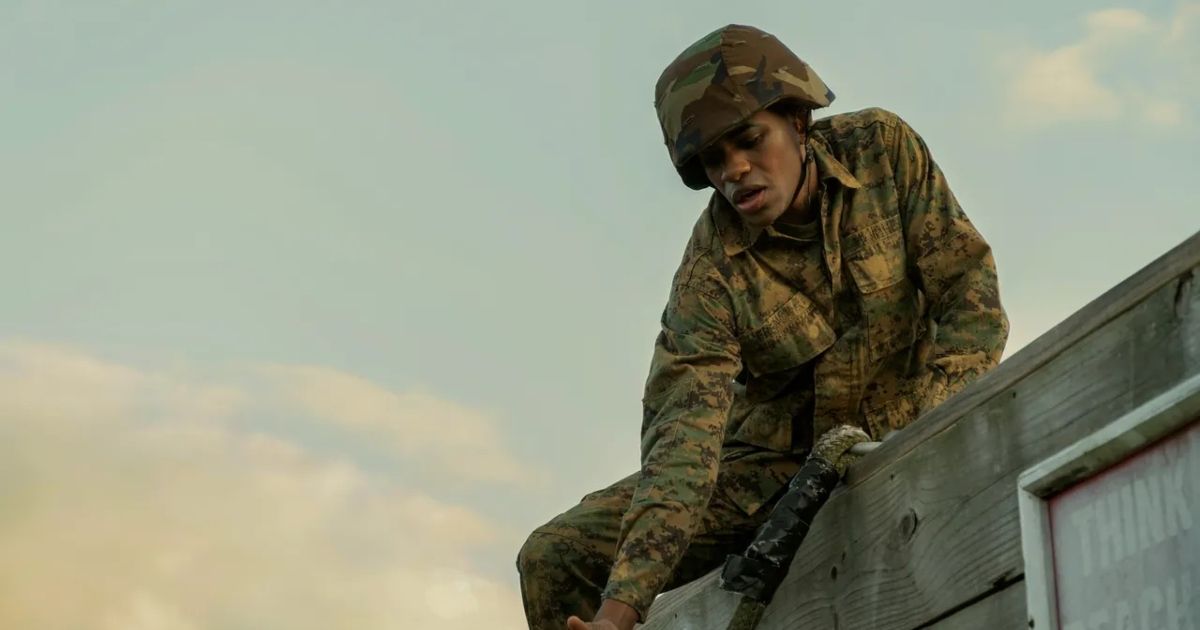 A triumphant feature film debut from Elegance Bratton, The Inspection paints a complex portrait of love and acceptance. Starring Jeremy Pope and Gabrielle Union — both of whom turn in career-best performances — and inspired by Bratton's own experiences in the Marines, The Inspection sees Ellis (Pope) cashing in his last lifeline. In a last-ditch effort to avoid being unhoused forever, he joins the Marine Corps. What follows is the intense, though no less intimate, months of training he and his fellow recruits undergo. Of course, set in the latter years of America's Don't Ask, Don't Tell era, his experience varies greatly once everyone learns that he is gay. Still, Ellis pushes through to the end, hoping that what he has accomplished is enough for his homophobic mother to finally accept him.
2/13

TÁR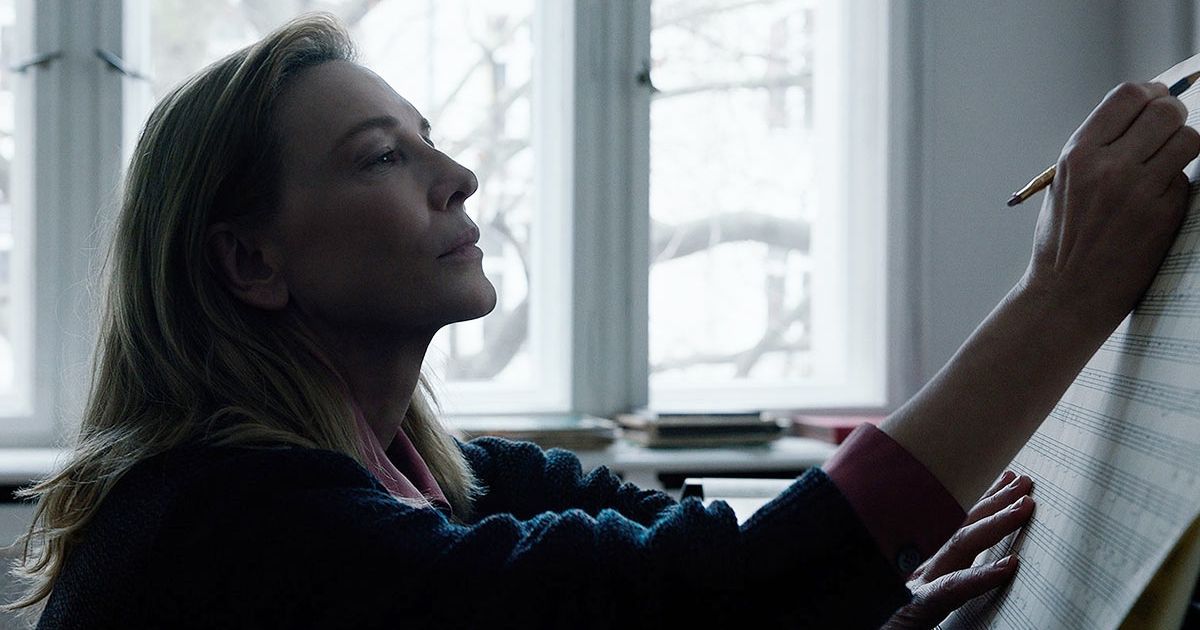 TÁR is currently making the rounds and finding itself on many "best of" and "Top 10" lists — and it's no surprise why. Todd Field's long-awaited return to cinema is an intricate examination of power, the structures that uphold it, and its all-too-common abuse. Set in the classical music industry, Cate Blanchett plays the titular Lydia Tár, a renowned conductor on the cusp of her magnum opus. However, she soon finds herself embroiled in scandal, one that threatens to tear down everything she has built for herself. Blanchett's performance, here, is nothing short of perfection.
1/13

Everything Everywhere All at Once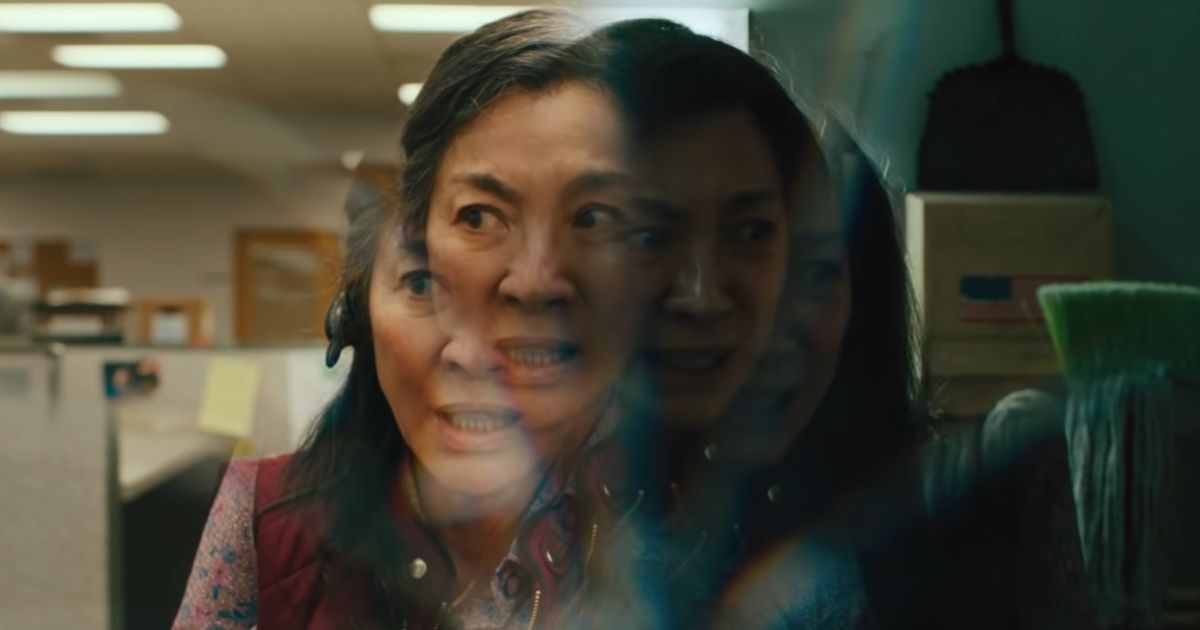 If there was a runaway hit in 2022, surely it's Everything Everywhere All at Once. From The Daniels (Daniel Kwan and Daniel Schienert), who brought to you Swiss Army Man in 2016, EEAAO stars Michelle Yeoh as an accidental hero of the Multiverse. She is Evelyn, a Chinese-American immigrant who manages a laundromat and, while contending with the IRS, discovers that she is at the center of a multiversal war. With phenomenal performances from Ke Huy Quan, Stephanie Hsu, and Jamie Lee Curtis, to name a few, EEAAO is a riotous film that beautifully renders the too-large questions of existence and identity into heartfelt — and, for that matter, heart-bursting — moments between a woman, her husband, and her daughter, all while never sacrificing the gravity of their ponderance. Yeoh is an absolute powerhouse in this film. As far as LGBTQ+ films go, there's nothing like Everything Everywhere All at Once.