The French actress says the sophisticated Savoir exec is "more vulnerable than mean," but she still has a "blast" playing Sylvie's dark sides.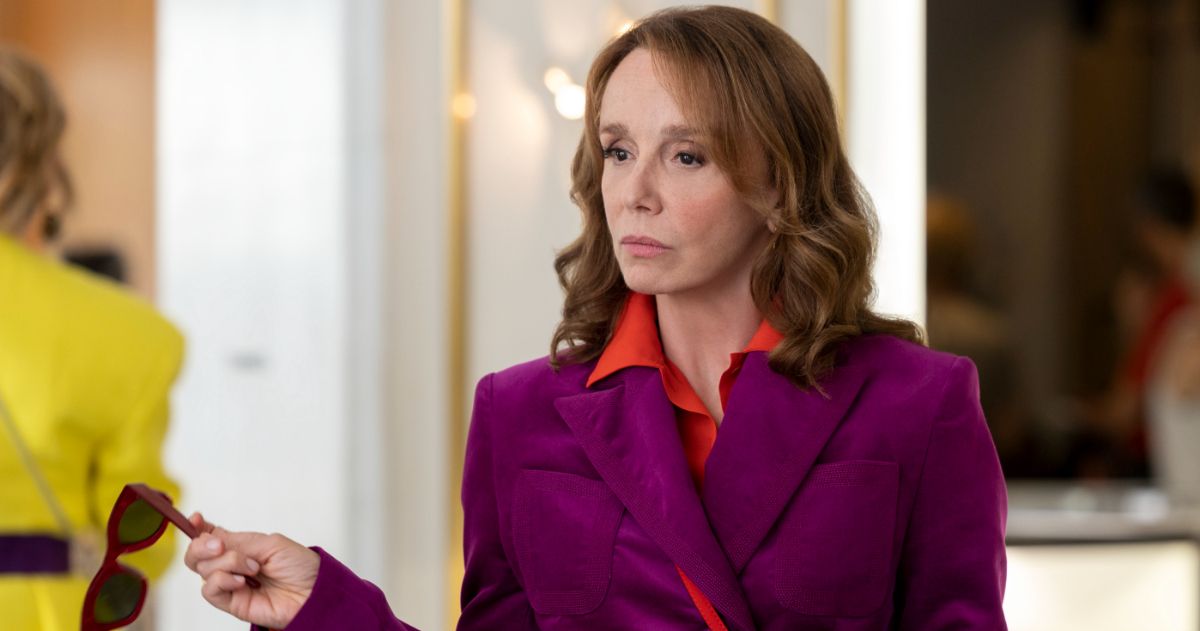 Emily in Paris' Sylvie Grateau is a force to be reckoned with. The domineering Savoir exec who begrudgingly oversees American-transplant Emily (Lily Collins) when she arrives in Paris, Sylvie is classy, chic, and très intimidating.
Though Phillipine Leroy-Beaulieu, the driving force behind Sylvie, says the "viciously mean" character is more vulnerable than anything, the actress admits that she thoroughly enjoys playing her character's "dark sides." Defending Sylvie to Variety while promoting the Netflix series' Season 3 premiere, Leroy-Beaulieu shared that her character is not all that dissimilar to series creator Darren Star.
"She's more vulnerable than mean! It's like Darren. When you meet him for the first time, he's very cold, but in fact he's like many people who are highly sensitive: He protects himself. In a way, Darren and Sylvie have a lot in common. She's not a saint either—she has dark sides and I have a blast playing them all the way," the actress said, adding that Sylvie's character arc brings a deeper backstory to her (sometimes) bad behavior.
She adds, "As soon as I started reading this part I got a sense that she was very rigid and repressed in the way she behaved and moved, as if she was hiding something. And that's what we find out in Season 2: She came to Paris from the beach town of Saint-Tropez to get a career and had to toughen up to face the Parisian scene."
Related: Netflix Renews Emily in Paris for Seasons 3 and 4
Leroy-Beaulieu Fights Back Against "Anti-French" Criticisms: 'It's the First Impression Foreigners Have of France and Paris'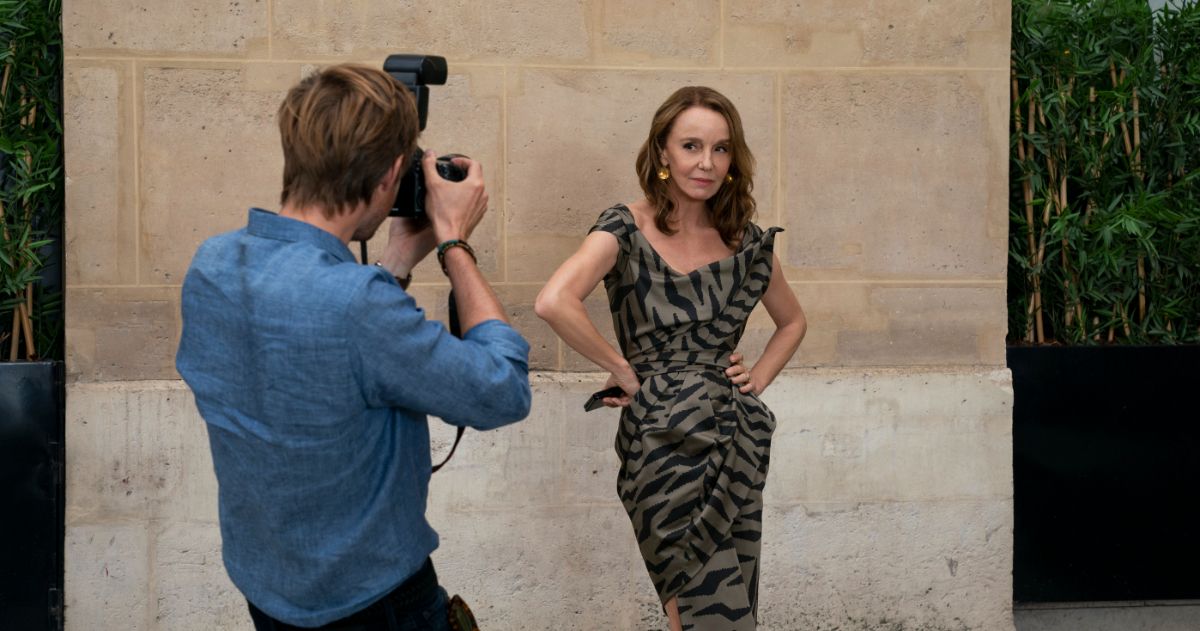 While Emily in Paris helped to launch Leroy-Beaulieu to international stardom, the series fell short in the veteran French actress' home country. The show was heavily criticized as "anti-French" for its stereotypical representations of Parisian culture and citizens, but Leroy-Beaulieu tells Variety she doesn't feel like a traitor in the slightest:
"I'm not at all a traitor—on the contrary! I'm like Asterix [of the comic book Asterix & Obelix] from the village of indomitable Gallic warriors. I'm telling the Americans that they won't get me. I'm fighting the invader! What we see in Season 1 seems like a caricature, but it's the first impression that foreigners have of France and Paris: Rude people who don't have a sense of humor. Then, when people get to know us, they see our other facets that are prettier and more endearing."
Fans can only expect to see more endearing, in-depth character growth from Sylvie (and other non-Emily) characters in the show's upcoming seasons—star and producer Lily Collins was eager to tease that Season 3 will put more focus on her co-stars, telling Entertainment Weekly:
"I was so excited to be able to showcase the other actors more this season, and have their storylines really thrive in the workplace and in their personal lives on the show. I'm so so proud of each and every one of our cast. And it was a pleasure to get to see all the work that they did in things that don't involve Emily's storyline. I think it's really important for the fabric of the show."
Emily in Paris Season 3 is now available on Netflix.