It's quite the challenge to successfully fuse polar opposite film genres; horror and romance are two of the most difficult to blend, but when done effectively it can yield remarkable results. Some of cinema's most exciting and memorable pictures feature the combination of conflicting styles, with movie studios capitalizing on the fan bases that adore each method. When filmmakers weld the passion of the romance genre with the fright of horror, magic can truly happen.
There is something about the two styles of storytelling that really compliment each other, proving that a flick can indeed be equal parts horrifying and dreamy. The 19th century may have had great romantic horror, but cinema is catching up.
Updated December 28th, 2022: If you're a fan of both horror and romance, you'll be happy to know this list has been updated with additional content and films.
For decades, the silver screen has been the home to countless genre-crossing films, with some attempts proving more fruitful than others. From modern-day retellings of classic movie monsters to adaptations of beloved Gothic stories, the cinema is no stranger to multi-genre pictures. Here are 5 movies which expertly blend horror and romance.
Sleepy Hollow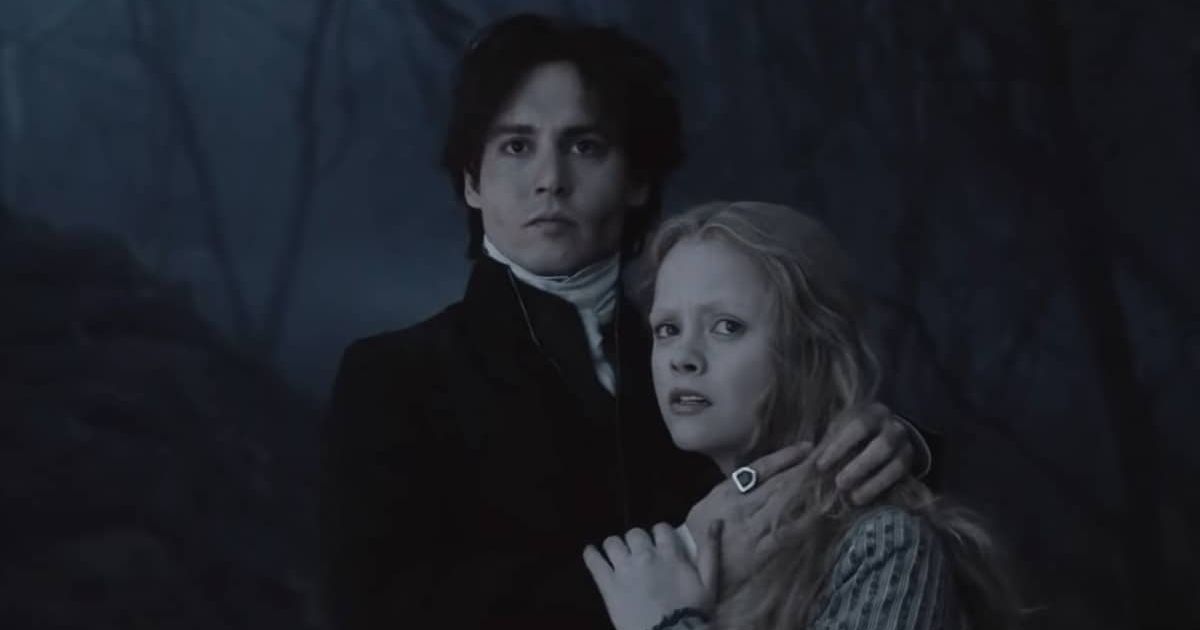 Loosely based on the famed Washington Irving short story, 1999's Sleepy Hollow follows the quirky-yet-kind Ichabod Crane, a police constable who is sent to the small village of Sleepy Hollow to investigate a series of gruesome murders which many fear were committed by the mysterious Headless Horseman. Johnny Depp stars as the peculiar Crane, who finds himself infatuated with the lovely Katrina Van Tassel during his probe, portrayed by Christina Ricci.
Related: Best Folklore Horror Movies From the Past Decade
Set to frequent Depp collaborator Tim Burton's stunning gothic backdrop and spooky atmosphere, Sleepy Hollow is an eerie supernatural thriller that also features a delicately blossoming love story amidst all the murder and mayhem. Ichabod and Katrina's scenes together are tender and timid, perfectly capturing the electrifying feelings of a new romance. The folk horror film was praised by critics, with Time Out New York writing, "Like the best of Burton's films, Sleepy Hollow takes place in a world so richly imagined that, despite its abundant terrors, you can't help wanting to step through the screen."
Warm Bodies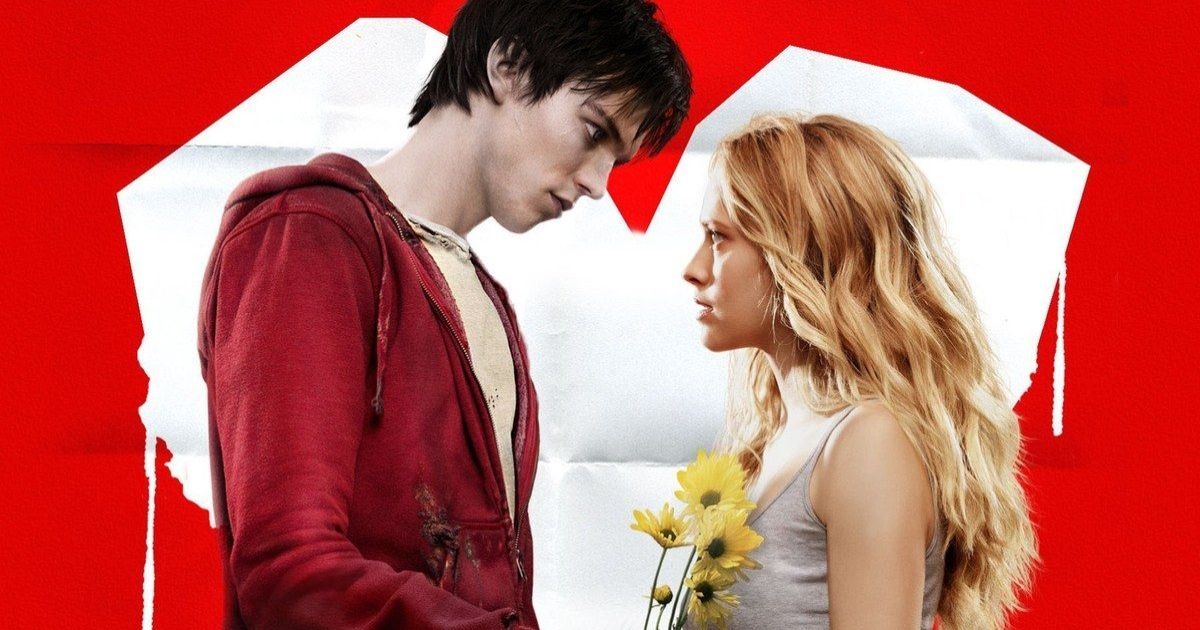 Jonathan Levine's romantic horror comedy Warm Bodies is a quirky tale that focuses on a zombie falling in love with a human, perfectly blending the rom-com and zombie genres. Nicholas Hoult and Theresa Palmer portray the star-crossed couple, despite being on opposite sides of ongoing zombie apocalypse (one is breathing and the other is not). When R (Hoult) rescues Julie (Palmer) from an undead attack, he begins to feel human again and his heart beats for the first time. As the two spend time together and bond, R slowly starts to return to human form.
The charming film is a unique take on both the horror and romance genres and features plenty of gore and tender infatuation. Warm Bodies lead Theresa Palmer beautifully explained the essence of the flick to The Boston Herald, saying, "For me, the core of the story is that love breathes life back into people. That human connection saves us. People who have had those lights dimmed inside them, when they fall in love they get brighter."
Bones and All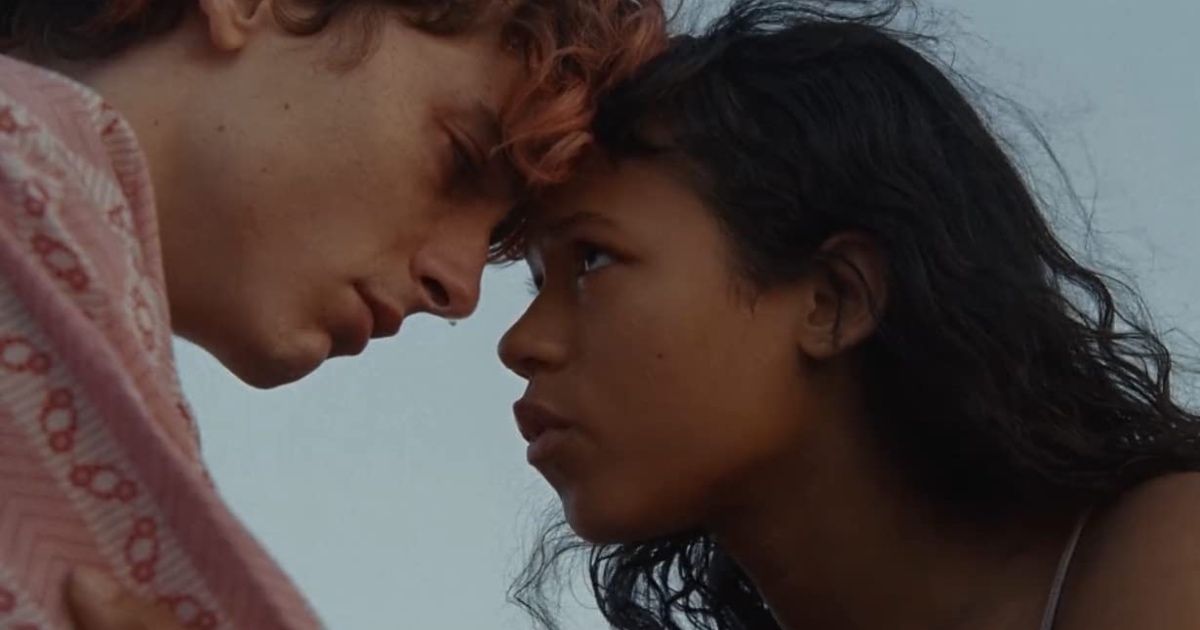 The provocative yet difficult to watch 2022 romantic horror film Bones and All stars Timothée Chalamet and Taylor Russell as two young cannibals in the 1980s who embark on a cross-country journey and end up falling in love as they live on the outskirts of society. The Luca Guadagnino picture chronicles the pair's efforts to embrace the romance blossoming between them while also dealing with their murderous desires, leading to crucial revelations by them both. Guadagnino described Bones and All as "a very romantic story, about the impossibility of love and yet, the need for it. Even in extreme circumstances."
Related: Exclusive: Bones and All Director on His Cannibal Romance Film Starring Timothée Chalamet
The horror film was lauded for its stellar performances, stunning cinematography and fusion of genres, and went on to win the Silver Lion at the Venice International Film Festival. The Guardian raved about Bones and All in their five-star review, calling it an "extravagant and outrageous movie: scary, nasty and startling in its warped romantic idealism."
Bram Stoker's Dracula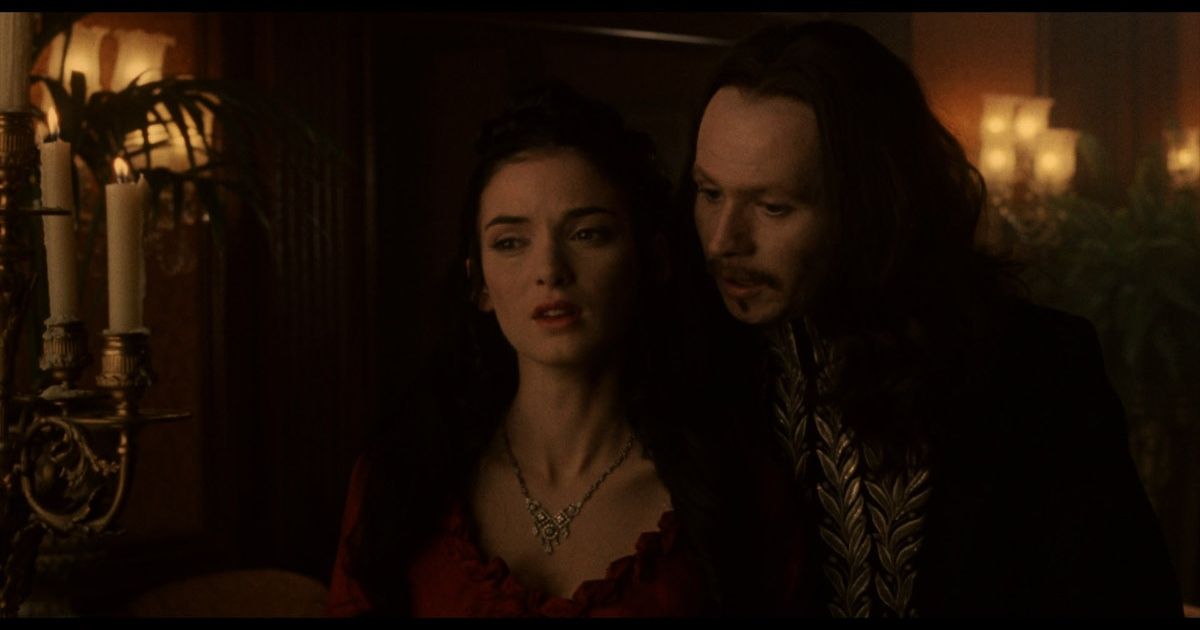 Undeniably the most sexy retelling of the story of Dracula, Francis Ford Coppola's 1992 gothic horror Bram Stoker's Dracula features the exceptional talent of Gary Oldman, Winona Ryder, Anthony Hopkins, and Keanu Reeves. The lavish production details the classic monster's crusade to seduce Jonathan Harker's fiancé, Mina Murray, whom he believes is the reincarnation of his late wife. When Dracula touches down in London, havoc and chaos befalls the foreign land as the iconic vampire will stop at nothing to reclaim his lost love.
The sensual and operatic adaptation gorgeously retells the breathtaking classic tale, and Oldman and Ryder shine on-screen with their captivating chemistry. Bram Stoker's Dracula is one of the best cinematic examples of the effective fusion of horror and romance. Film critic Richard Corliss lauded the film, saying, "Coppola brings the old spooky story alive… Everyone knows that Dracula has a heart; Coppola knows that it is more than an organ to drive a stake into… This luscious film restores the creature's nobility and gives him peace."
Only Lovers Left Alive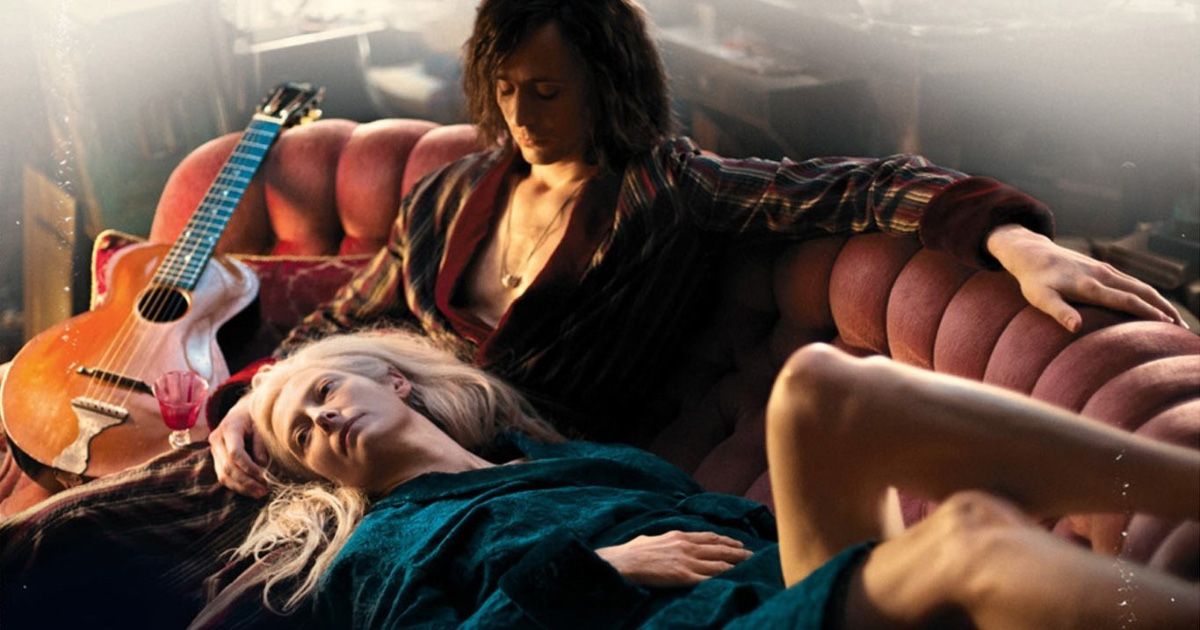 In the riveting 2013 film Only Lovers Left Alive, Tilda Swinton and Tom Hiddleston portray two worldly vampires who have been married for centuries that reconnect after spending time apart; the couple find themselves pondering the meaning of life and the tragic state of humanity. Hiddleston is superb as Adam, a gifted musician battling an intense depression who finds his spirits lifted after being reunited with his beloved wife Eve (Swinton); their joyful union is compromised by the arrival of Eve's reckless and dangerous sister (a devious Mia Wasikowska).
Only Lovers Left Alive features fantastic performances by both Swinton and Hiddleston, whose chemistry as the in love but perpetually tortured vampires truly propels the spellbinding picture. It went on to compete for the Palme d'Or at the Cannes Film Festival and in 2016 landed on the BBC's 100 Greatest Films of the 21st Century list.
Crimson Peak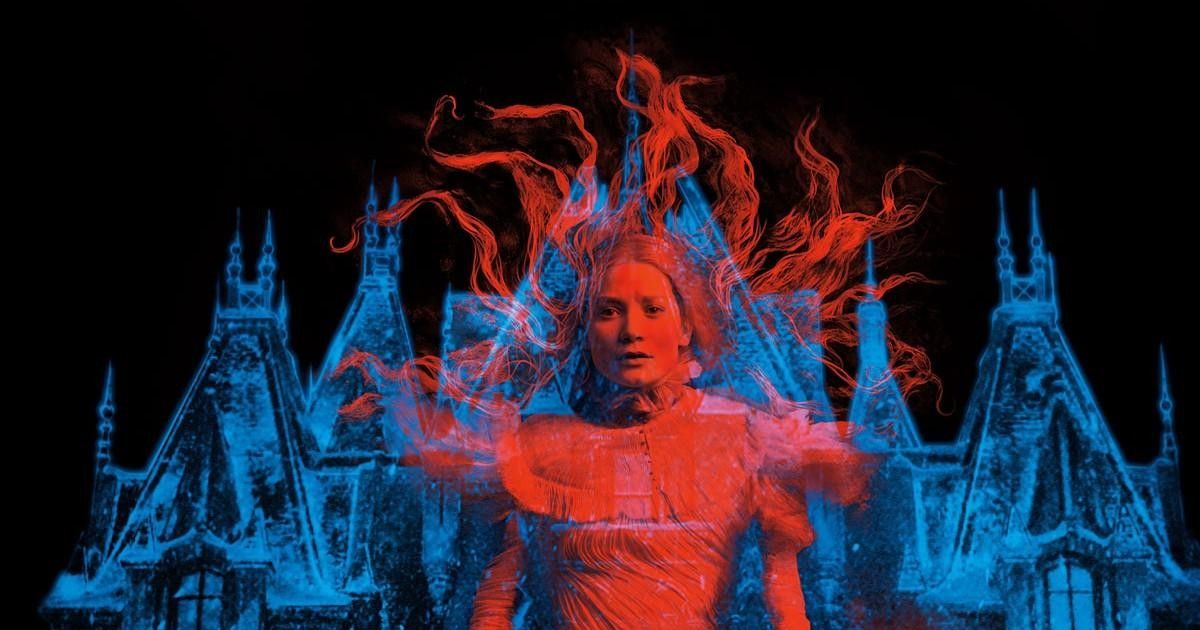 From the visionary mind of Guillermo del Toro comes the 2015 horror romance film Crimson Peak, which is set in Edwardian-era England and follows young aspiring writer Edith as she moves to a remote Gothic mansion in the English hills with her new husband and his sister. Once she arrives, Edith discovers a mystery surrounding the estate and is visited by ghostly apparitions that leaves her questioning not only her surroundings but reality itself.
Starring an A-list cast including Mia Wasikowska, Tom Hiddleston, and Jessica Chastain, Crimson Peak is a gorgeous, romantic gothic horror (akin to Jane Eyre and Wuthering Heights) full of frightening spirits and ghastly secrets that push its heroine over the edge. Edith's new husband Thomas sparks desire and love in her heart, as the two attempt to deepen their relationship despite the dark and menacing mansion. del Toro called the film a "ghost story and gothic romance" that he described as "a very set-oriented, classical but at the same time modern take on the ghost story."
The Mummy
Stephen Sommers' remake of the 1932 horror classic of the same name, 1999's The Mummy is a fantasy flick that focuses on American adventurer Rick O'Connell as he travels to Hamunaptra, the City of the Dead, with headstrong Librarian Evelyn and her comedic brother Jonathan. The trio accidentally awaken the cursed high priest Imhotep, who wreaks havoc on Egypt as he searches for the reincarnation of his long-lost love, Evelyn.
With a dynamite pairing of Brendan Fraser and Rachel Weisz, The Mummy is an energetic and thrilling adaptation that truly has it all: a relentless monster seeking revenge, a charming and bickering romantic pair full of sizzling chemistry, and a gorgeous Egyptian backdrop.
The blockbuster hit has its fair share of gruesome horror, hilarious humor, and heaps of action, but it's Rick and Evelyn's budding romance that genuinely makes The Mummy the ultimate crowd pleaser (and crowds want more of it). For the horror adventure's twentieth anniversary, writer Maria Lewis noted that its cinematic triumph is due to its successful blend of "heart, humor, [heroics], and horror."
Let the Right One In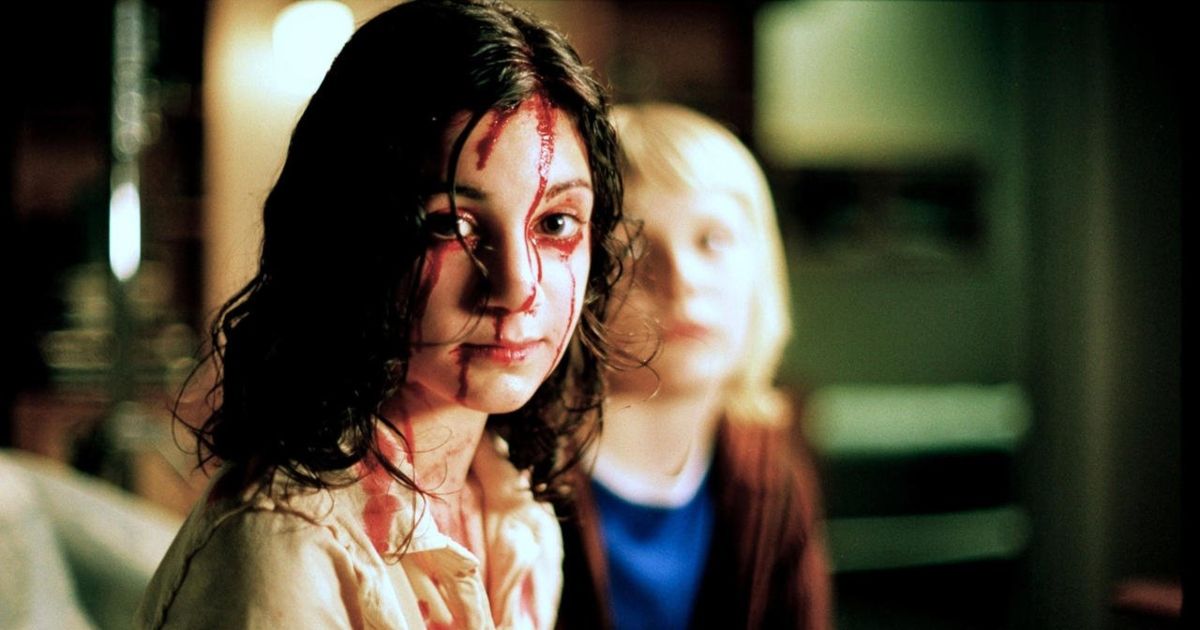 In Tomas Alfredson's thrilling 2008 romantic horror hit Let the Right One In, a bullied and sensitive young boy in Stockholm finds both comfort and love in his new mysterious next-door-neighbor, not realizing the lovely but melancholy girl is actually a vampire responsible for local murders. The adolescents develop a deep and profound bond despite initially being forbidden to see one another, and when Oskar discovers the true nature of the peculiar Eli, he is forced to confront his true feelings and the limitations of love.
The film is adapted from John Ajvide Lindqvist's novel of the same name, and garnered widespread critical acclaim upon its release, winning countless accolades including a Saturn Award and the British Independent Film Award for Best Foreign Film. Critics raved about the gentle and restrained approach and love story between the children in spite of the blood and violence, with Roger Ebert calling Let the Right One In "the best modern vampire movie."