After a few years of streaming domination, movie theaters seem to be coming back in a big way. 2023 continues the trend with some amazing theatrical releases, with the focus seemingly on big action movies and fun fantasy films. In some ways, 2023 might be the least original year in cinematic history, if one was to go by existing intellectual property. Less than 10 of the following films are mostly original productions, with the rest existing as sequels or remakes.
Many major franchises continue into 2023, with most of them releasing very late entries (the sixth Scream, the 10th Saw, the sixth Mission Impossible, the who-even-knows of the MCU). All of these films have major fan bases, so it's safe to say that 2023 will be a great year for the box office. Click through the months below or scroll down to check out the major movie releases of 2023.
The Best Movies Coming in 2023 By Month
The Best Movies Coming in January 2023
A Man Called Otto (Jan. 6)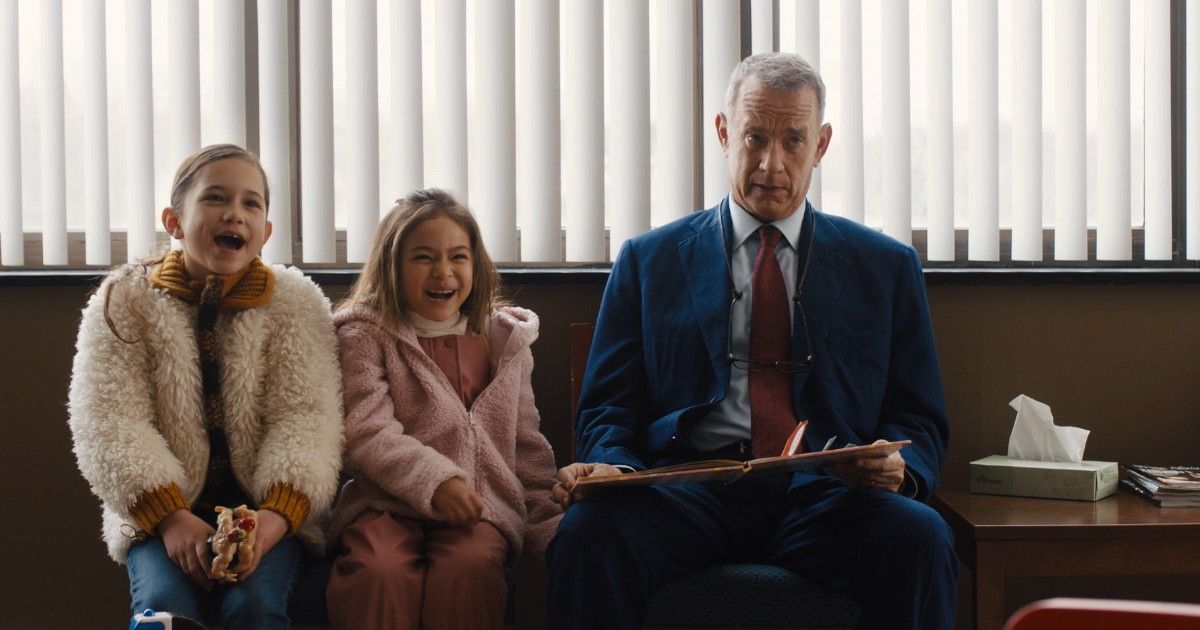 Set for release on Jan. 6 but with a wider theatrical release a week later, America's dad Tom Hanks stars in A Man Called Otto, a remake of a beloved Swedish film. A dark comedy that's ultimately sweet, Hank stars as the titular Otto, a depressed widow who is forced to retire after four decades of work. With no hope or ability to imagine a future, Otto decides to take his own life, but his suicidal attempts are interrupted by some eccentric and caring neighbors, who challenge him to be more optimistic. The great director Marc Forster (Monster's Ball, Stranger than Fiction, Quantum of Silence, Christopher Robin) will helm the remake.
M3GAN (Jan. 6)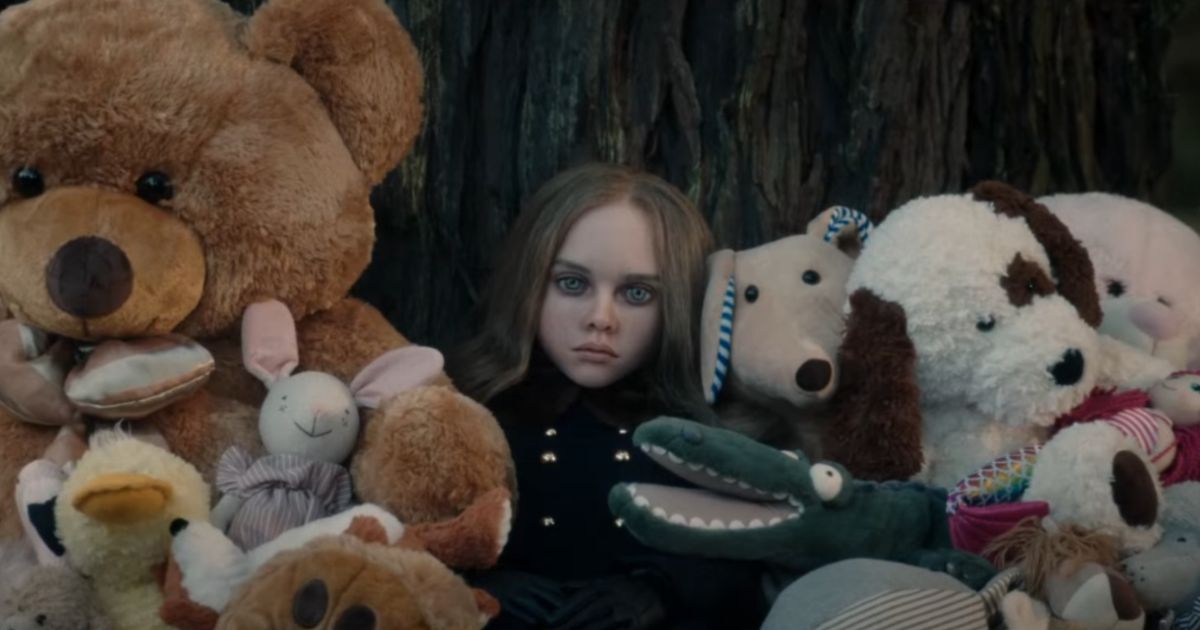 Produced by James Wan and Jason Blum, M3GAN takes the scary doll trope of horror movies and brings it into the 2020s. The titular android is an A.I. companion that's programmed to be a kid's best friend, but also a bit of a spy; M3GAN can record children and warn parents if there's any issue. When the creator of the android uses it to watch over her niece, things go terrifyingly wrong.
Babylon (Jan. 6)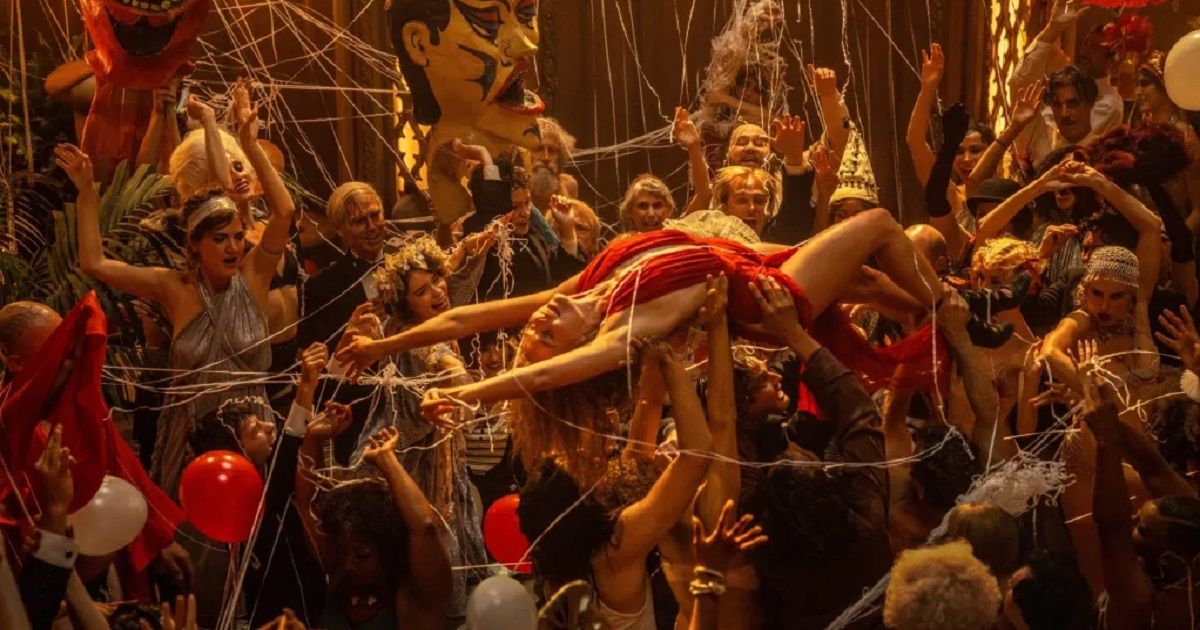 Released in limited theaters on Christmas, Babylon will get a wide theatrical release on Jan. 6th, which will hopefully help it garner a better box office and audience response. From the director of Whiplash and La La Land, Damien Chazelle, Babylon is a big debauched epic about the transition from silent cinema to the 'talkies,' and all the Hollywood casualties along the way. Starring Brad Pitt and Margot Robbie, the lavish three-hour epic is an audiovisual feast, so it's a good thing it's spreading to more theaters.
Plane (Jan. 13)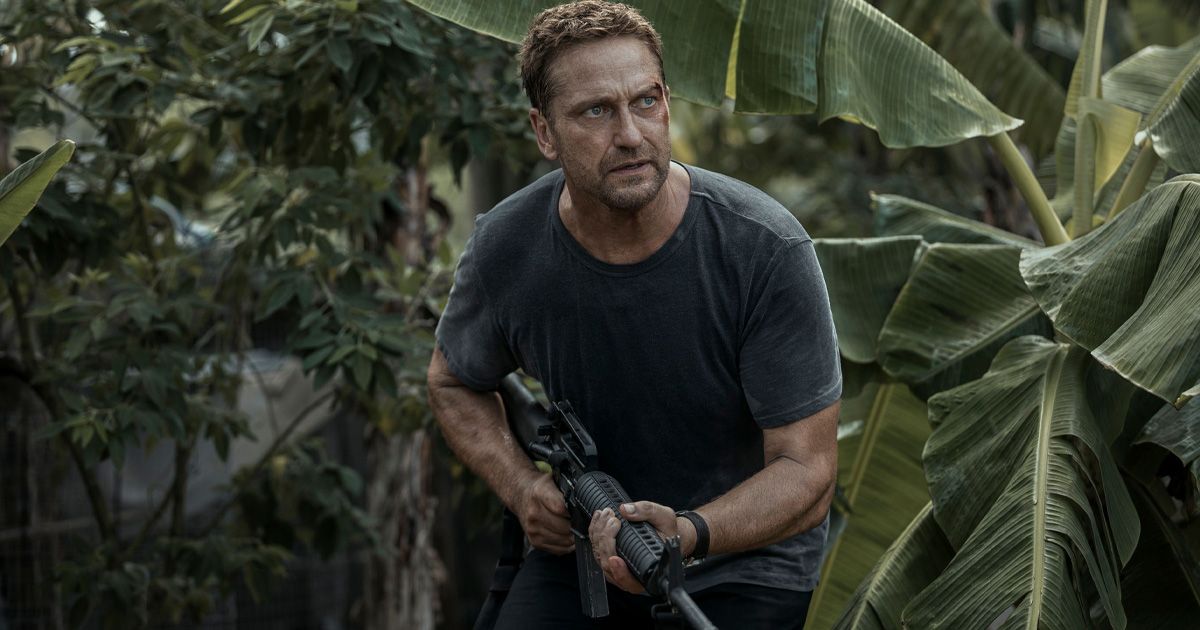 Gerard Butler headlines the action-packed original thriller Plane as a surprisingly capable airline pilot. When lightning strikes his plane carrying an alleged murderer being held by the FBI, the pilot must make a crash landing in a war-torn area. Rebel militias take most of his passengers and crew hostage for political purposes, but he and the murderer are able to escape, and they have to trust each other if they're going to survive and try to help save some lives. Director Jean-Francois Richet knows how to create tense action and crime films, as evidenced by Mesrine and Inner City, so this should be an exciting treat.
The Best Movies Coming in February 2023
80 for Brady (Feb. 3)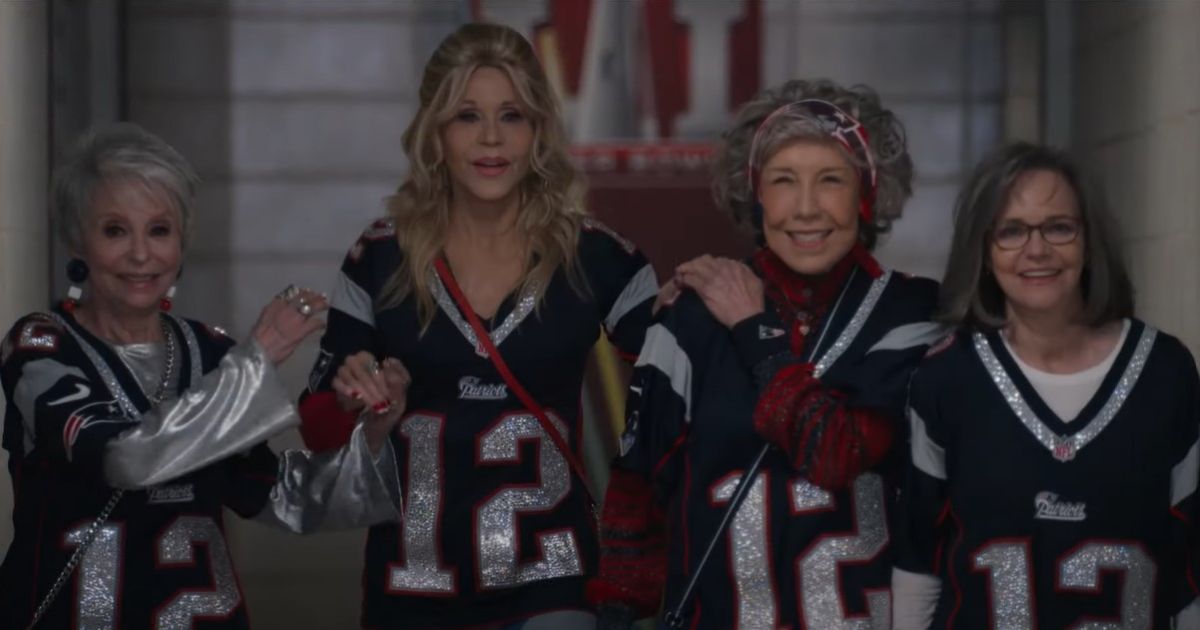 80 for Brady promises to be a sweet, fun film that provides some representation for older women (and all the female football fans in the world, who are often sidelined). Starring three Oscar-winners and an Oscar nominee in Lily Tomlin, Jane Fonda, Sally Field, and Rita Morena, the film will chronicle the journey four women take in 2017 to see Tom Brady, then the New England Patriots' quarterback, play in the Super Bowl. Produced by Brady himself (who, one imagines, will also make a significant cameo), 80 for Brady looks like a funny road trip movie for everyone.
Magic Mike's Last Dance (Feb. 10)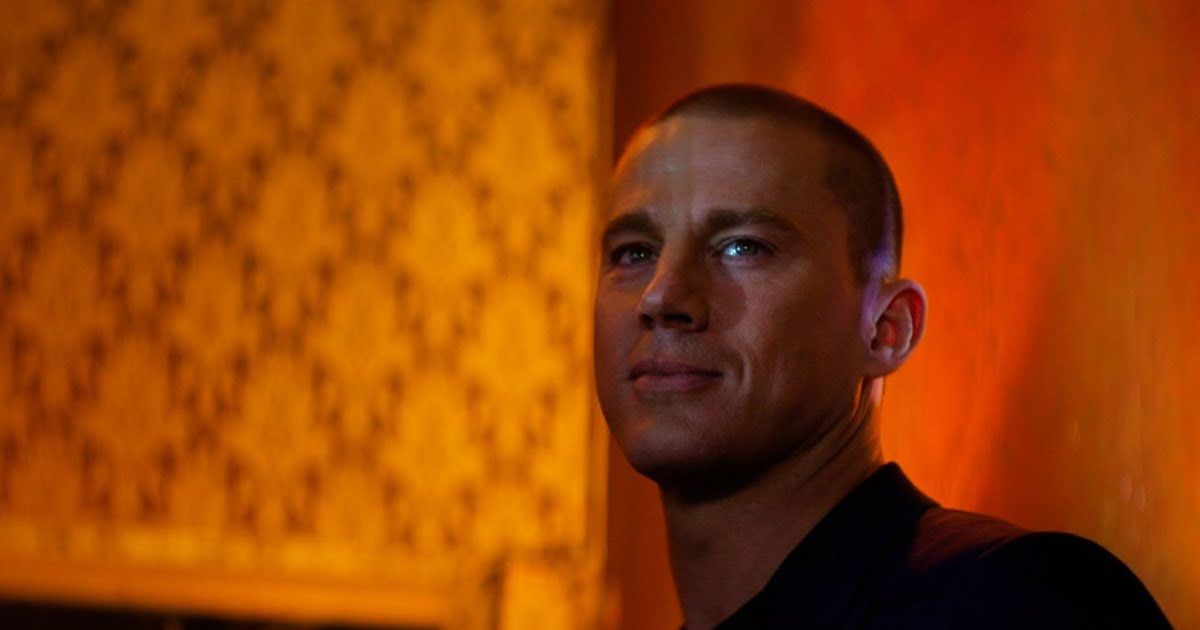 Channing Tatum is joined by Salma Hayek in this third and supposedly final film in the unexpectedly popular Magic Mike franchise. What could have been a cheap ploy for female audiences or an exploitive film, Steven Soderbergh made Magic Mike an artful, subtle character study, and his sequel fleshed out these complicated people even more while injecting greater fun and comedy into the story. Magic Mike's Last Dance finds Mike Lane on hard times, traveling to London on some dubious request that pays well. Unfortunately, his rich benefactor (Hayek) has ulterior motives.
Ant-Man and The Wasp: Quantumania (Feb. 17)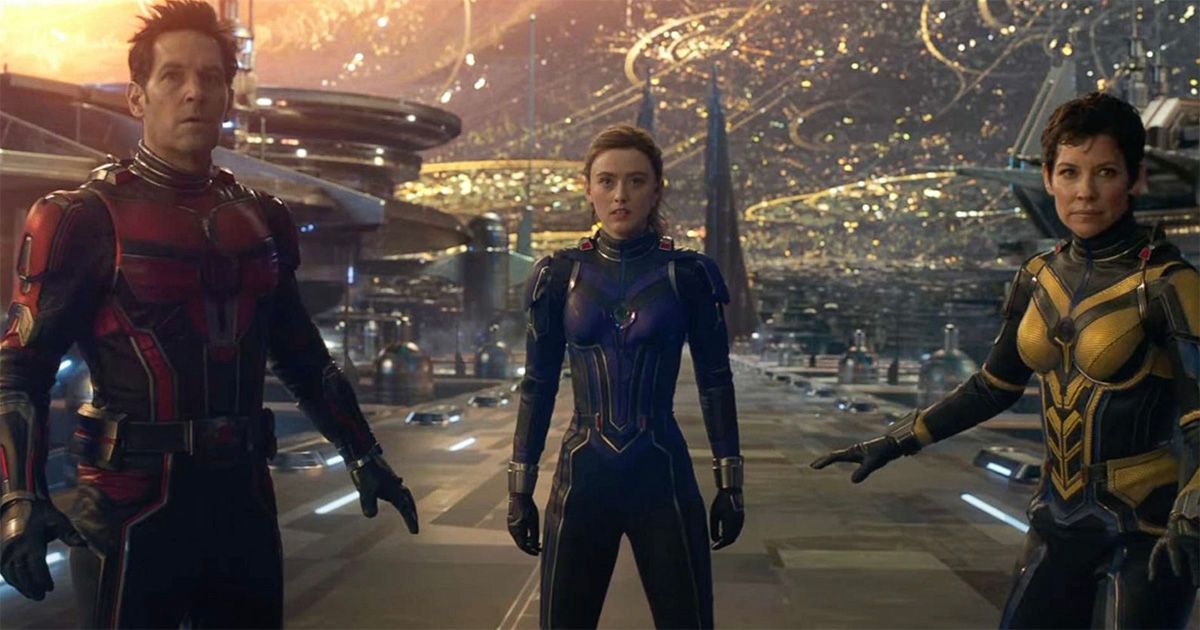 Ant-Man and The Wasp: Quantumania will undoubtedly be a very important film for the MCU, as it introduces Phase 5 and its major villain, Kang the Conqueror. Focusing on Ant-Man for the third time, the Marvel movie has a stacked cast (Paul Rudd, Evangeline Lilly, Michael Douglas, Michelle Pfeiffer, Jonathan Majors, and even Bill Murray, who picked the perfect film to make his MCU debut). Not too many details have been revealed, as per usual for an MCU project, but it promises to be a fun, exciting adventure.
Return to Seoul (Feb. 17)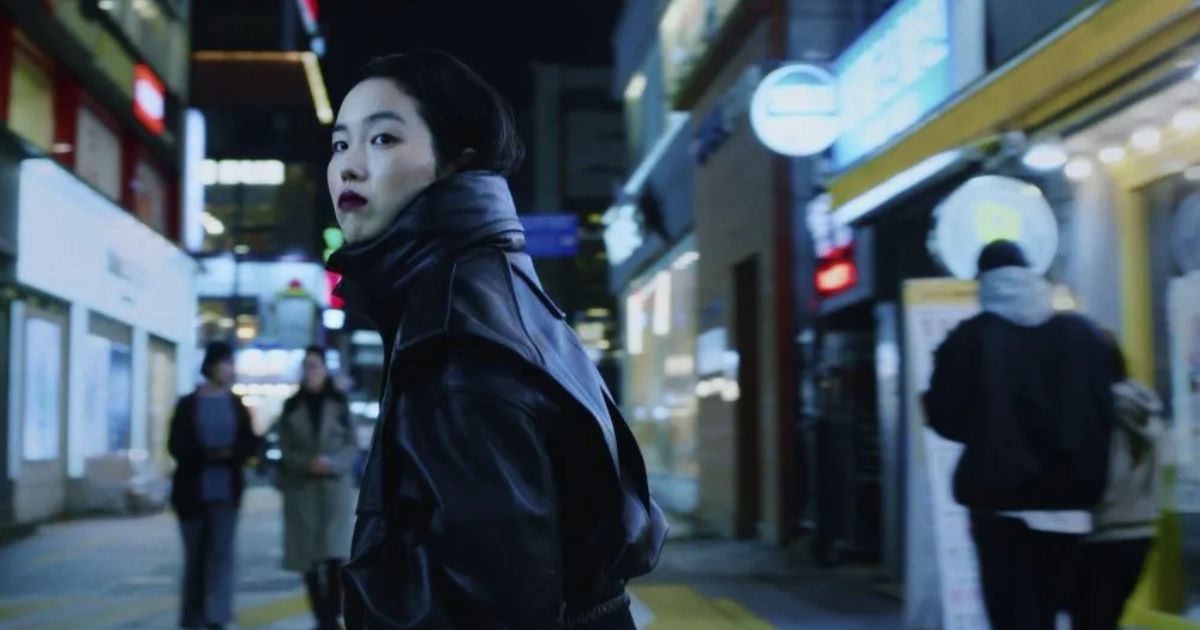 One of the biggest hits on the film festival circuit in 2022, Return to Seoul is coming to theaters early in 2023, which should be a treat for fans of Korean cinema and arthouse award-winners. The film follows a 20-something French woman who heads to her birth country, South Korea, in order to find her biological parents. With dialogue that oscillates between English, French, and Korean, Return to Seoul has a truly international flair and is a beautiful rumination on identity and what it means to belong.
The Best Movies Coming in March 2023
Creed III (March 3)
Michael B. Jordan is taking it upon himself to direct this third outing in the successful Creed franchise, where he has played Adonis, the son of Apollo Creed, one of the most famous characters in the Rocky movies. Jonathon Majors is having a busy month, with Ant-Man and the Wasp: Quantumania and Creed III appearing practically back to back; he plays Adonis' opponent this go-around. Tessa Thompson reprises her role as Adonis' beau, and Phylicia Rasha is set to be great as usual as his mother.
Scream 6 (March 10)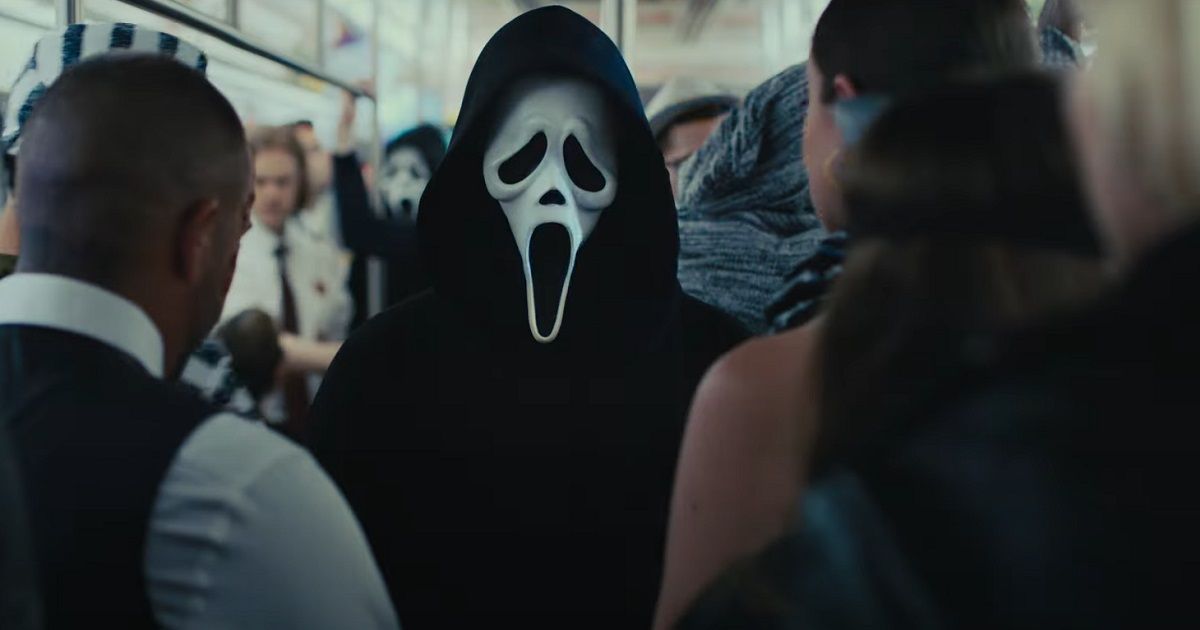 Scream 6 follows the surprising success of the fifth Scream movie, which seemed to get the most praise and audience adoration since the first or maybe second film. It's an interesting rebirth of a franchise that seemed to have lost its way in the third and fourth films, but this sixth project seems to be one of the riskiest. Ghostface is heading to New York after Scream's surviving characters Sam and Tara (Melissa Barrera and Jenna Ortega) move there. New York City is a very big change for a franchise that has thrived on small-town settings.
Related: How Scream Changed The Face Of Horror
The Scream films have always been self-aware in a meta sense, so the plot of this one, will likely satirize other movie sequels where characters inexplicably go to New York, like Friday the 13th and Home Alone. Unfortunately, Neve Campbell won't be joining this time around, nor will another certain fan-favorite character; it remains to be seen how much this will impact the film's reception.
Inside (March 10)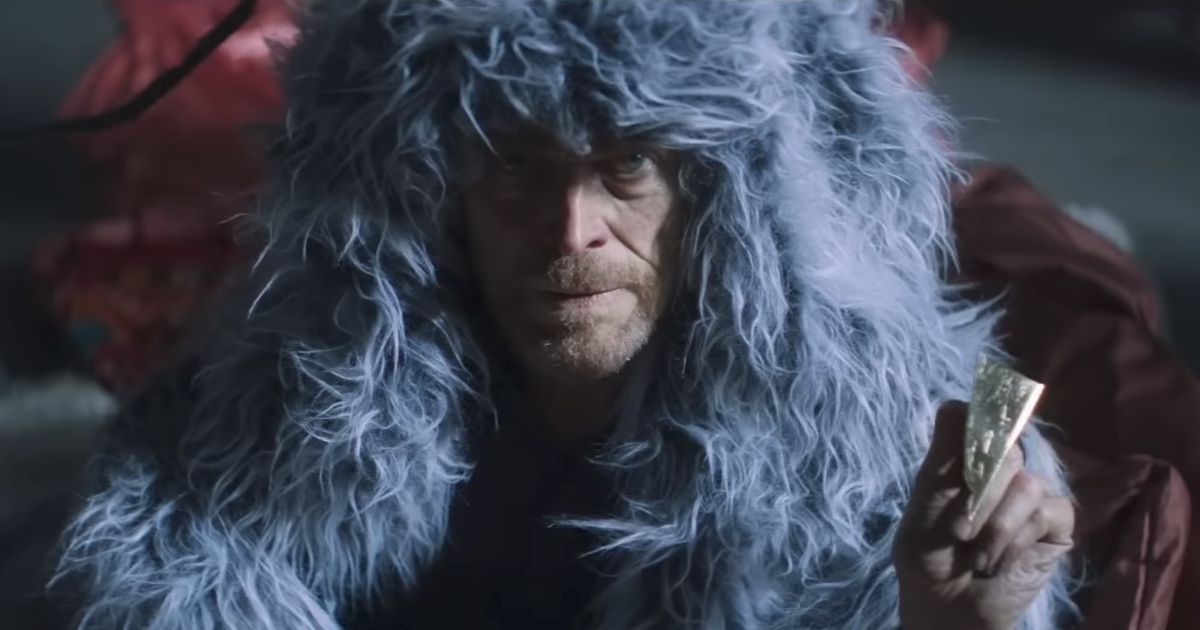 Willem Dafoe appears to be the only actor in this enigmatic, curious film. Inside follows Nemo, an expert thief who has just experienced some major mishaps in an art theft gone totally wrong. He finds himself locked inside a swanky New York City penthouse, surrounded only by the kind of art he would steal. What is set to be a hallucinatory, artistic story of survival and madness, Inside should be quite a trip and yet another great showcase for Dafoe's mastery of his craft
65 (March 17)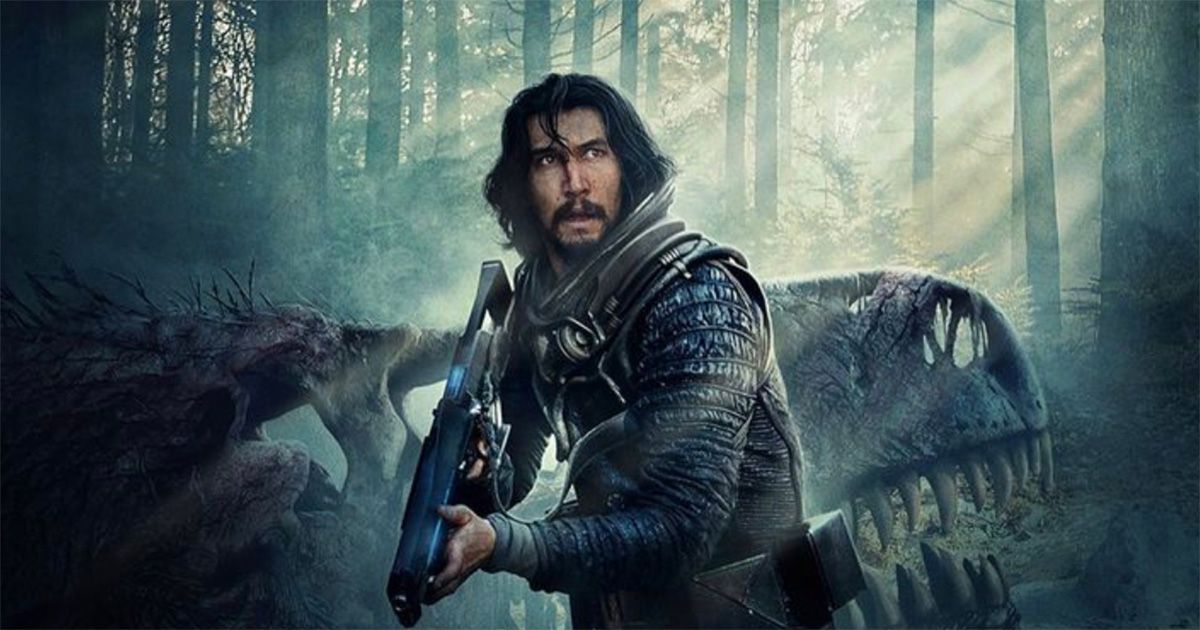 One of the most surprisingly big trailer releases of 2022 was the mysterious dino-horror film 65. Coming seemingly out of nowhere, the internet got itself in a tizzy seeing Adam Driver getting rough with some dinosaurs. Produced by Sam Raimi, written and directed by Scott Beck and Bryan Woods (Nightlight, Haunt), and with a score from Danny Elfman, this should be a thrilling, high-quality success, though it is going up against the sequel to Shazam! on the same weekend.
Shazam! Fury of the Gods (Mar. 17)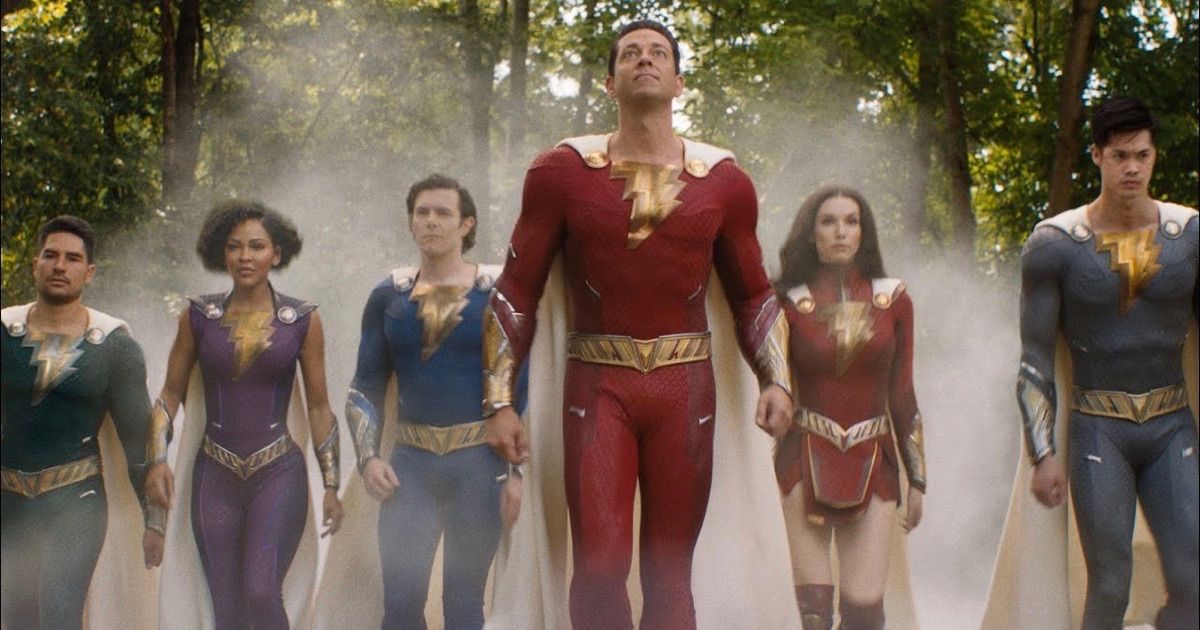 Shazam! Fury of the Gods is one of the several DC projects which were supposed to premiere in 2022 but will now instead see the light of day in 2023. Zachary Levi, of course, returns as the superhero alter ego of Billy Batson (played by Asher Angel), which will be a treat; Levi has been one of the most charming actors to wear a cape in recent years.
The new film finds Billy's step-siblings learning to embrace their superpowers and work together in order to take on two new villains, Lucy Liu's Kalypso and Hellen Mirren's Hespera. DC made the interesting choice not to adapt any new villains from the comic books here, with the writers instead creating their own, so it should be interesting to see what fans' reaction to this will be.
John Wick: Chapter 4 (Mar. 24)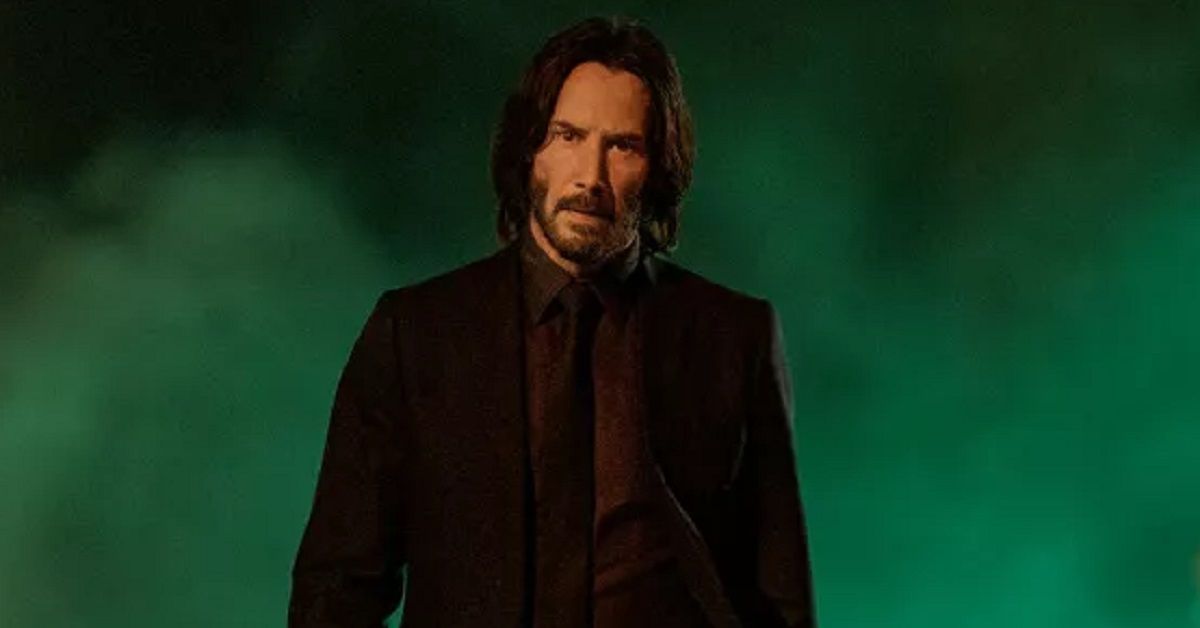 One of the best action franchises of the past two decades, John Wick: Chapter 4 has been breathlessly anticipated. After a slightly rocky and uneven third film, along with two years of delays, Keanu Reeves is back as the famed, seemingly invincible hitman, and so are some of the great actors who make up the supporting cast (Laurence Fishburne, Lance Reddick, Ian McShane, Donnie Yen). Chad Stahelski, who used to be a stuntman himself, knows how to create amazing fight sequences as a director, and this film will likely be no different, though he has said that, if this is the final John Wick film, it may not be much of a happy ending.
Champions (Mar. 24)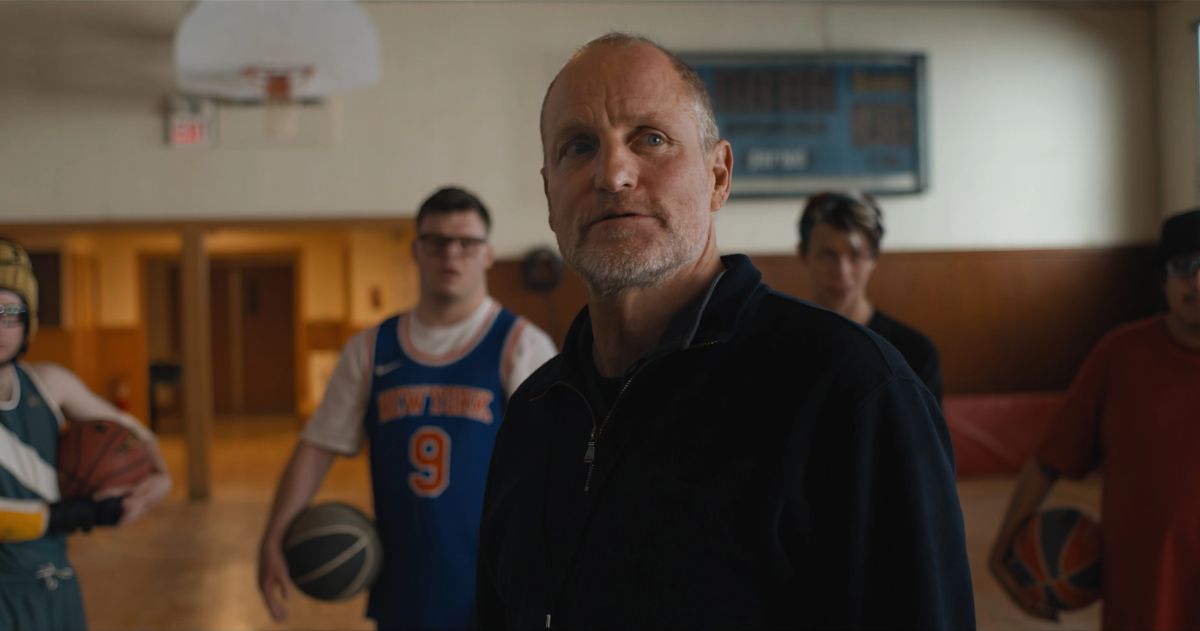 A sweet comedy from Bobby Farrelly (Dumb and Dumber, There's Something About Mary), Champions features Woody Harrelson as a former minor-league basketball coach. Also starring Kaitlin Olson, Ernie Hudson, Cheech Marin, and Matt Cook, the film finds this down-on-his-luck man ordered by the courts to coach a team of intellectually disabled players.
Dungeons and Dragons: Honor Amongst Thieves (Mar. 31)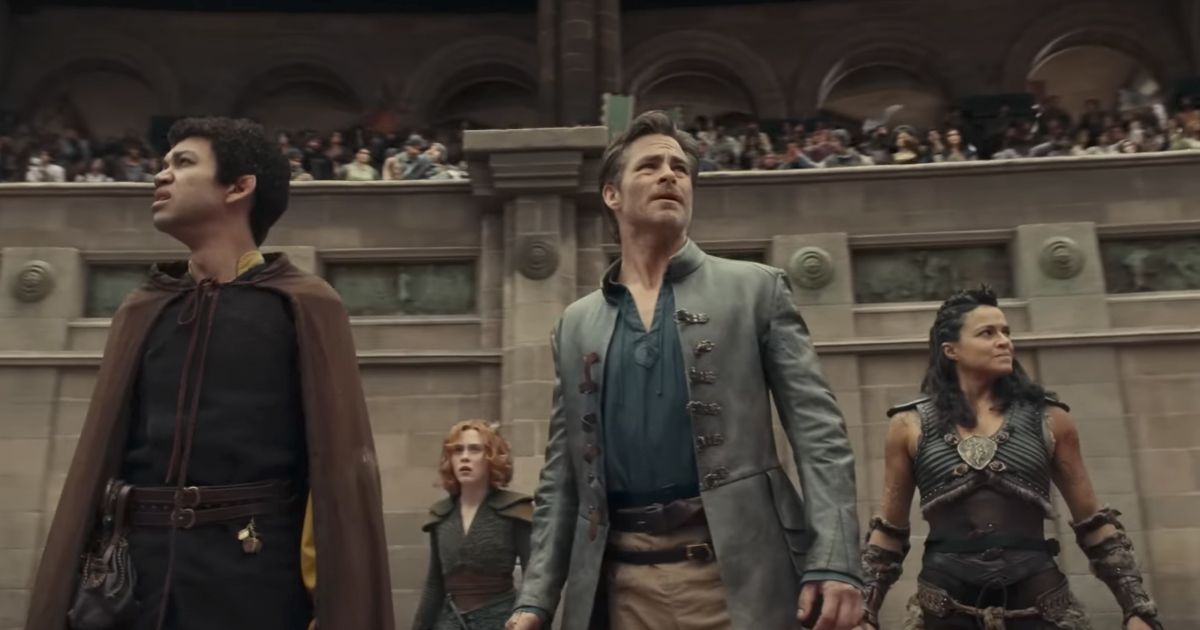 Aside from being a fun epic to literally watch, Dungeons and Dragons: Honor Among Thieves will be an interesting film to watch for, as its success will likely reshape studio interest in fantasy and anticipate a large franchise of films; if it fails, well, fantasy might take a heavy hit. The board game has a lengthy history of fans as it's very slowly entered into the mainstream (just like comic books). What once was nerdy is now normal, so this swords and sorcery fantasy film should do well. Its great cast (Chris Pine, Hugh Grant, Regé-Jean Page, Michelle Rodriguez) certainly indicates that it well.
The Best Movies Coming in April 2023
The Super Mario Bros. Movie (Apr. 7)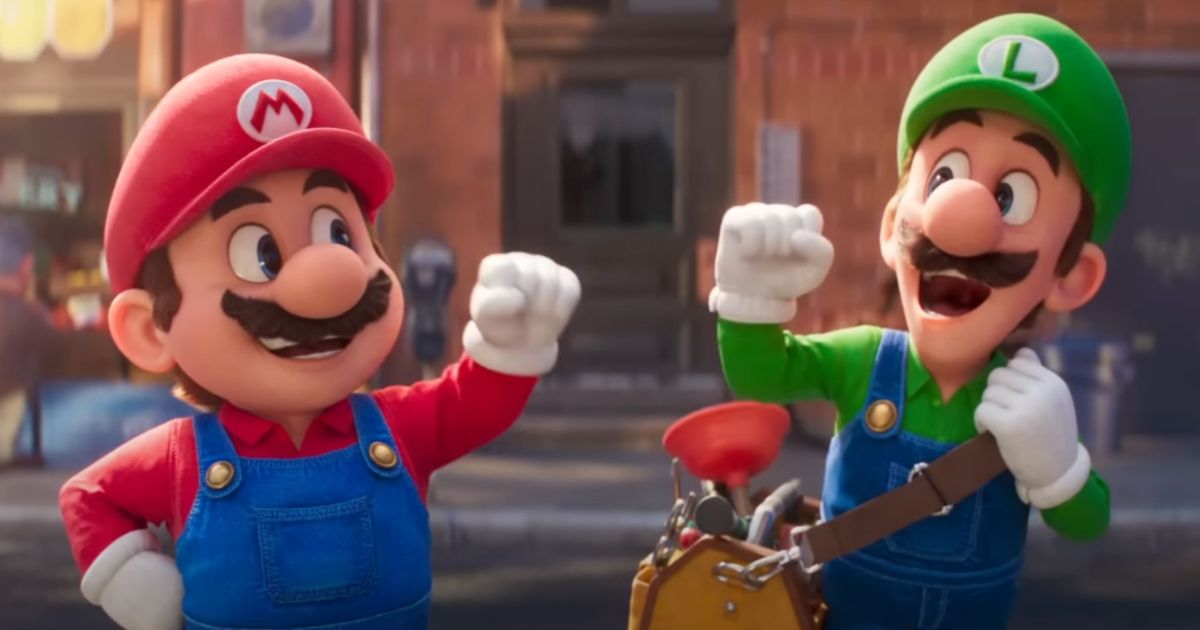 Love it or hate it, the trailer for The Super Mario Bros. Movie certainly got people talking. Wisely going for an animated adaptation, unlike the much-maligned live-action Mario movie from three decades ago, the anticipated video game movie is being produced by the creator of Mario himself, Shigeru Miyamoto. Chris Pratt is voicing Mario, much to the internet's chagrin, but if you think about it, a ridiculously exaggerated Italian accent might be a little offensive at this point. Anya Taylor-Joy, Jack Black, Charlie Day, Seth Rogen, Fred Armisen, Keegan-Michael Key co-star.
Evil Dead Rise (Apr. 21)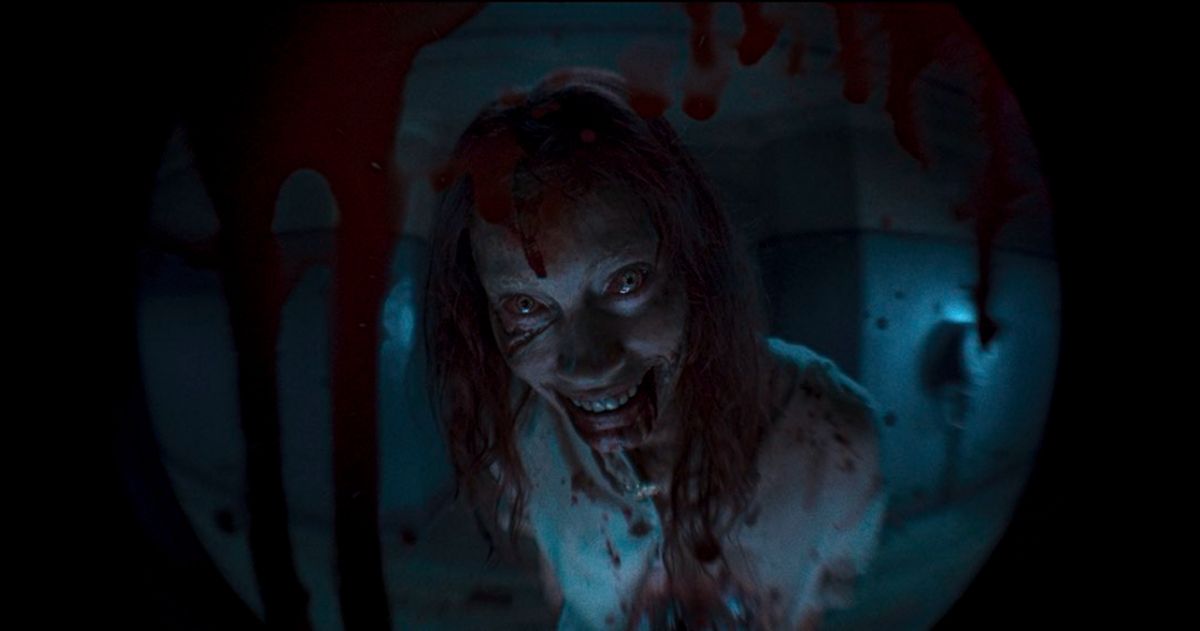 The Evil Dead franchise, well, can't seem to die. Begun 40 years ago by Sam Raimi, the films would launch him and Bruce Campbell alike as cult heroes beloved by many. The 2013 remake of Evil Dead was surprisingly good, according to many fans, and a decade later, Evil Dead Rise is highly anticipated. Directed by Lee Cronin (who has made some fantastic short films), it's unclear as of now if the film will have anything to do with the four other Evil Dead movies (or the TV series Ash vs. Evil Dead), but we know that it focuses on two sisters, played by Alyssa Sutherland and Lily Sullivan.
Are You There, God? It's Me, Margaret (Apr. 28)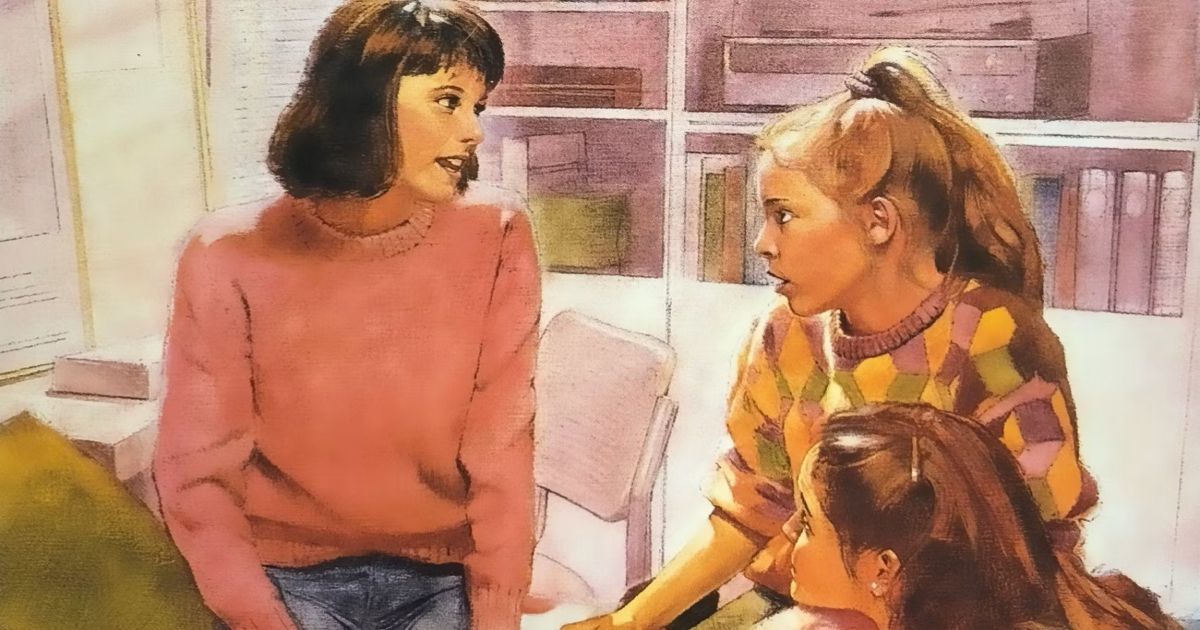 The iconic young adult book Are You There, God? It's Me, Margaret is finally getting a film adaptation, and fortunately, it's from someone who knows exactly what she's doing. Kelly Fremon Craig made her own radically frank film about young women coming of age with her excellent film The Edge of Seventeen, and she's now written and directed this adaptation of the notorious Judy Blume book.
Following a young girl with one Christian parent and one Jewish parent, who all leave New York City and head to the Jersey suburbs, the film is set to be a new go-to coming-of-age classic. Rachel McAdams, Benny Safdie, and Kathy Bates star in the film, with Abby Ryder Fortson playing Margaret.
The Best Movies Coming in May 2023
Guardians of the Galaxy Vol. 3 (May 5)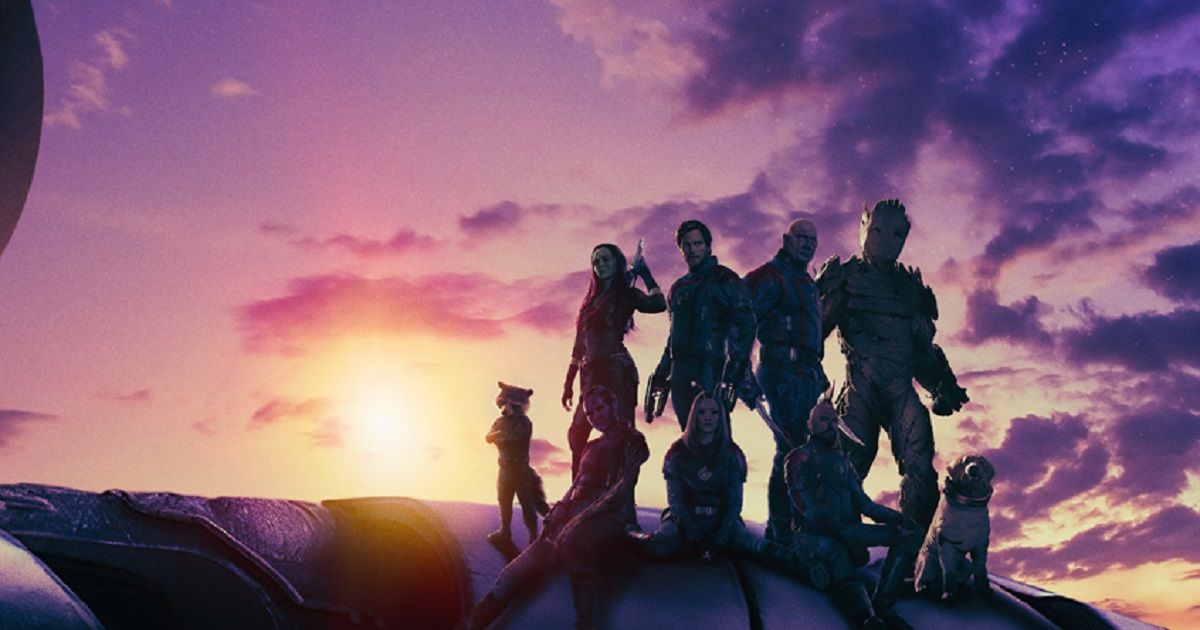 After the well-received holiday special, fans are more than ready for Guardians of the Galaxy Vol. 3, which promises to be an especially moving, poignant close to James Gunn's runaway hit films. The film finds Chris Pratt back as Star Lord, alongside Zoe Saldana, Bradley Cooper, Dave Bautista, and Karen Gillan, with Will Poulter following up on the end credits of Vol. 2 and appearing as Adam Warlock. While it wasn't known at the time of filming, this will likely mark Gunn's final film for the MCU, as he has moved on to become the head of the DCU with Peter Safran.
Fast X (May 19)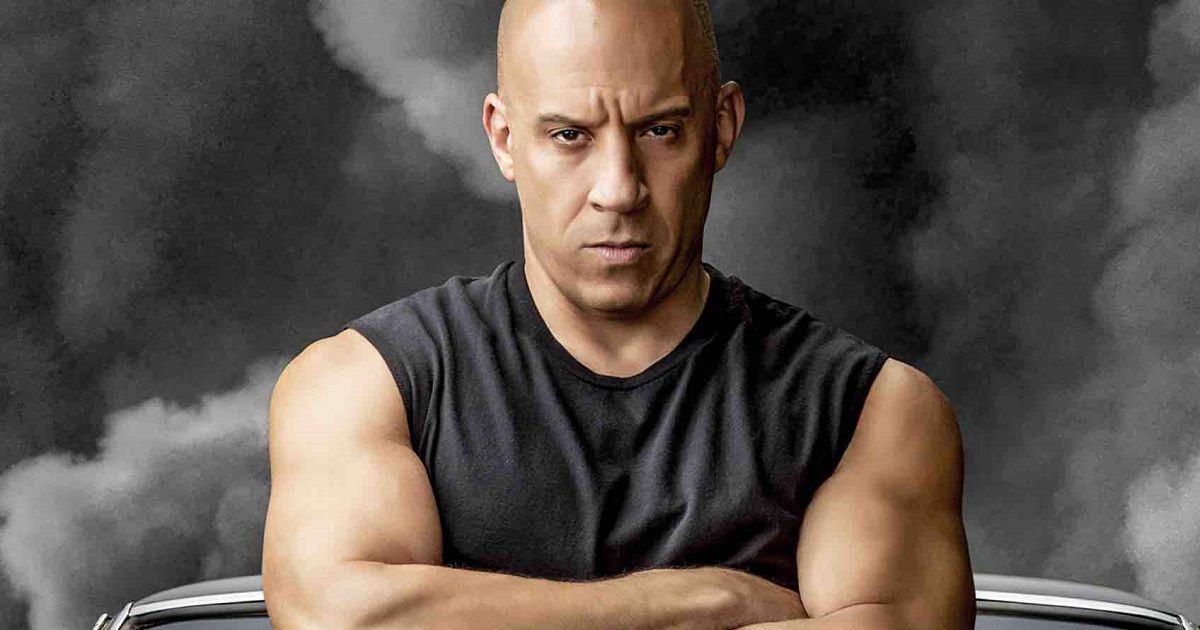 The Fast and the Furious franchise is coming back in a big way with a two-parter that's set to be the final installments in the 20-year-old franchise (with the second part being released in 2024). They're keeping the plot of Fast X surprisingly under wraps, but audiences can obviously expect a whole lot of action, beautifully cool cars, and the typical emphasis on family love.
The Little Mermaid (May 26)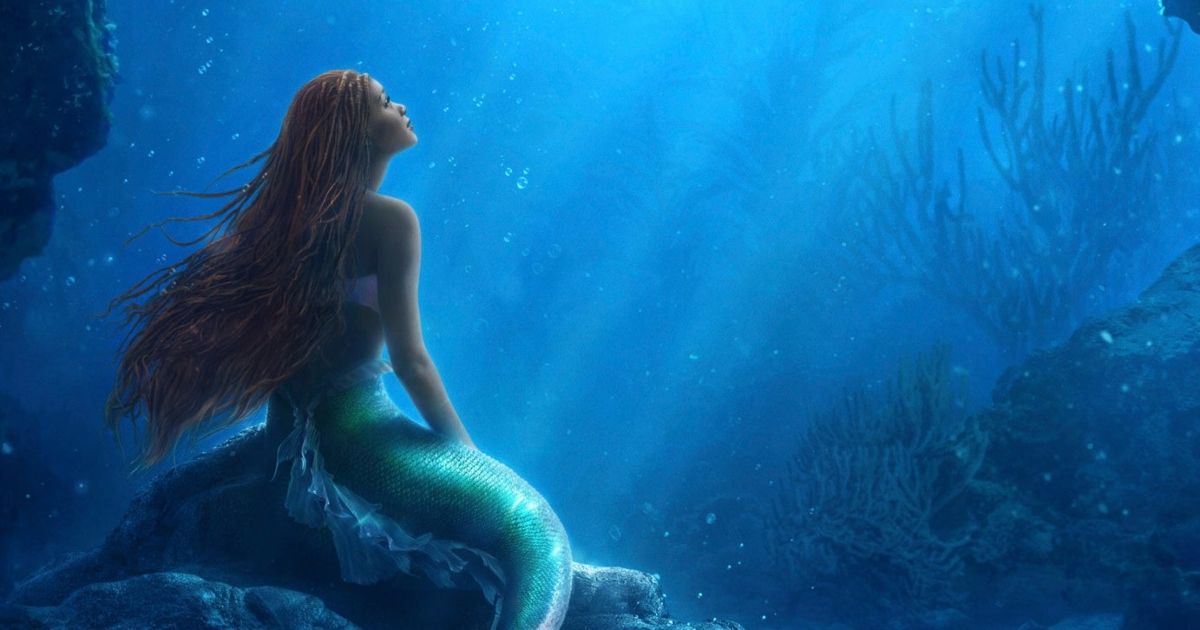 The Little Mermaid has received some of the fiercest and angriest backlash ever since it was revealed that the titular creature would be played by a Black woman, which honestly doesn't seem like a big deal either way. Who cares, so long as new star Halle Bailey gives it her all in this remake of a movie about an underage fish girl who falls for an attractive and powerful man. In actuality, the most offensive casting is Melissa McCarthy as Ursula; she'll probably be amazing, but it seems like a bit of an insult. Jonah Hauer-King, Javier Bardem, Daveed Diggs, and (fittingly) Awkwafina all co-star.
The Best Movies Coming in June 2023
Spider-Man: Across the Spider-Verse (June 2)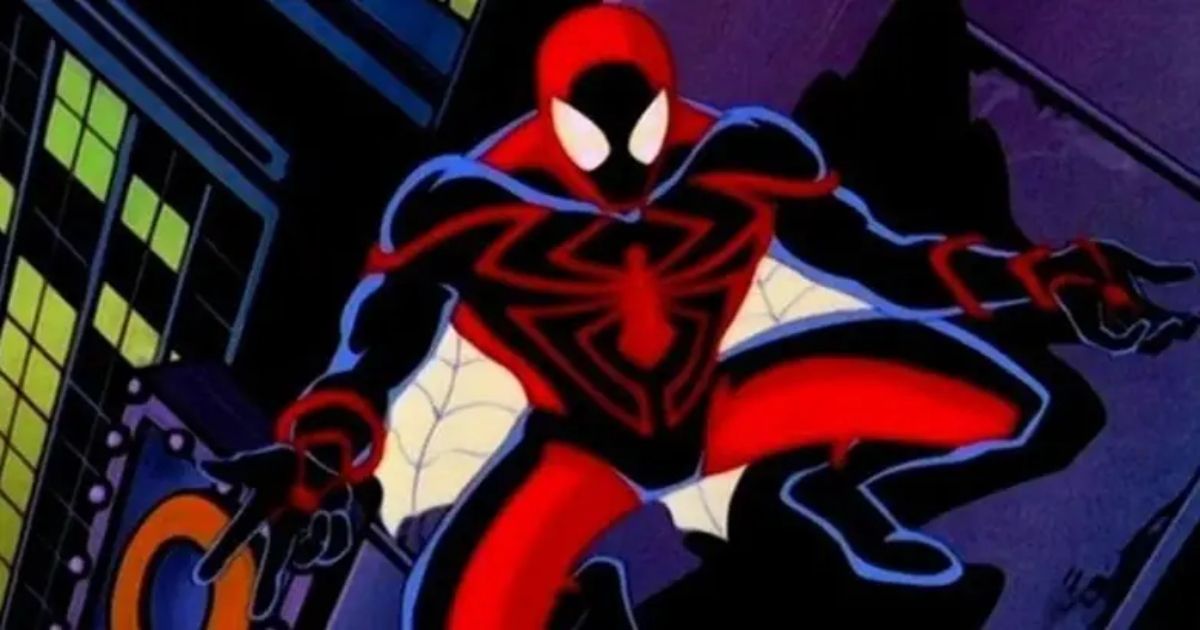 If it doesn't get delayed again, then Spider-Man: Across the Spider-Verse will likely be one of the highest-grossing films of the year. Following up on the massive success of the Oscar-winning Into the Spider-Verse, which has been called the greatest superhero movie of all time, this new installment from director Joaquim Dos Santos will let audiences spend more time with Miles Morales (played again by Shameik Moore).
While not many details have been provided, some of the film's wide array of characters have been revealed – Hailee Steinfeld plays Gwen Stacy, Oscar Isaac plays the Spider-Man of 2099, Miguel O'Hara, and Issa Rae will play Spider-Woman.
Transformers: Rise of the Beasts (June 9)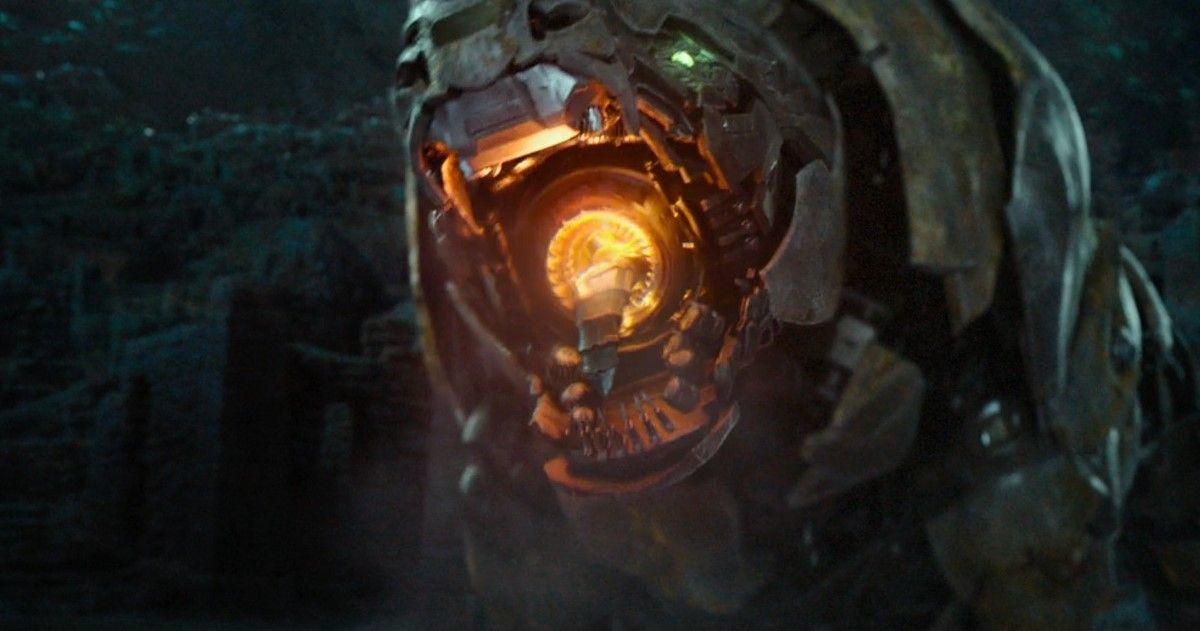 Transformers: Rise of the Beasts seems like a return to form for the Transformers franchise after Bumblebee. The Transformers films have always been some of the highest-grossing in box office history, and this one is expected to continue the trend. The film will take viewers back to the mid-'90s as a pair of archaeologists stumble into a three-way conflict between different factions of Transformers.
Related: Transformers Rise of the Beasts: All Confirmed Transformers, Explained
The film is loosely based on the Beast Wars storyline and directed by Steven Caple Jr. (Creed II), with Peter Cullen reprising his role as the voice of Optimus Prime, alongside a large ensemble supporting cast in Michelle Yeoh, Pete Davidson, Ron Perlman, Anthony Ramos, Peter Dinklage and Dominique Fishback .
Asteroid City (June 16)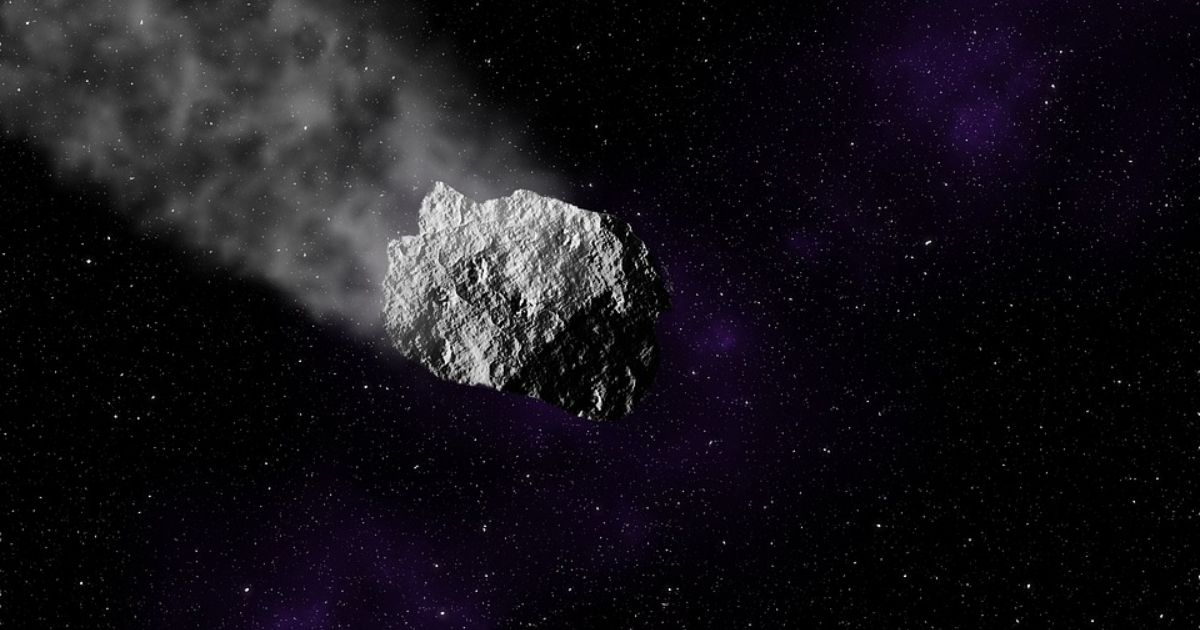 There are certain people who will see any film with the name Wes Anderson behind it, so it's safe to say that Asteroid City has a built-in audience. Set in an American desert town in 1955, a convention for Junior Stargazers and Space Cadets (with young students competing for fellowships and scholarships, along with their parents) gets interrupted by a cataclysmic cosmic event.
Asteroid City has an even bigger A-list cast than the usual Wes Anderson film — Jason Schwartzman, Scarlett Johansson, Tom Hanks, Jeffrey Wright, Tilda Swinton, Bryan Cranston, Ed Norton, Adrien Brody, Liev Schreiber, Hope Davis, Stephen Park, Rupert Friend, Maya Hawke, Steve Carell, Matt Dillon, Hong Chau, Willem Dafoe, Margot Robbie, Tony Revolori, Jake Ryan, Grace Edwards, Aristou Meehan, Sophia Lillis, Ethan Lee, Jeff Goldblum, and Rita Wilson.
The Flash (June 16)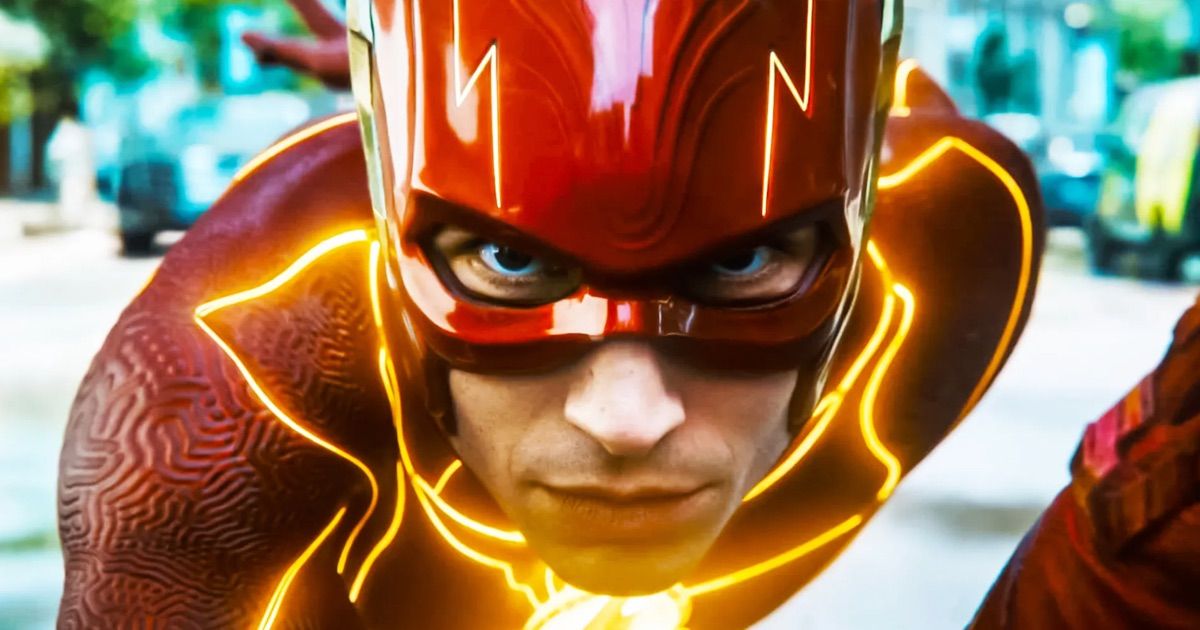 With all the COVID and editing delays, not to mention the ethical and legal trouble that Ezra Miller has gotten into, it's a wonder that The Flash is even being released at all. It's supposed to be a very important film for the DCU, though, so the studio is likely making sure that this thing is as good as possible.
Taking a cue from the MCU and other multiverse movies, the film will follow the many-worlds hypothesis as it adapts the Flashpoint storyline from the comics. This means that there will be some big crossovers, so it looks like both Ben Affleck and Michael Keaton will be playing Batman here. The film is directed by Andrés Muschietti, who did great work with the two IT movies, so hopes are high.
Indiana Jones and the Dial of Destiny (June 30)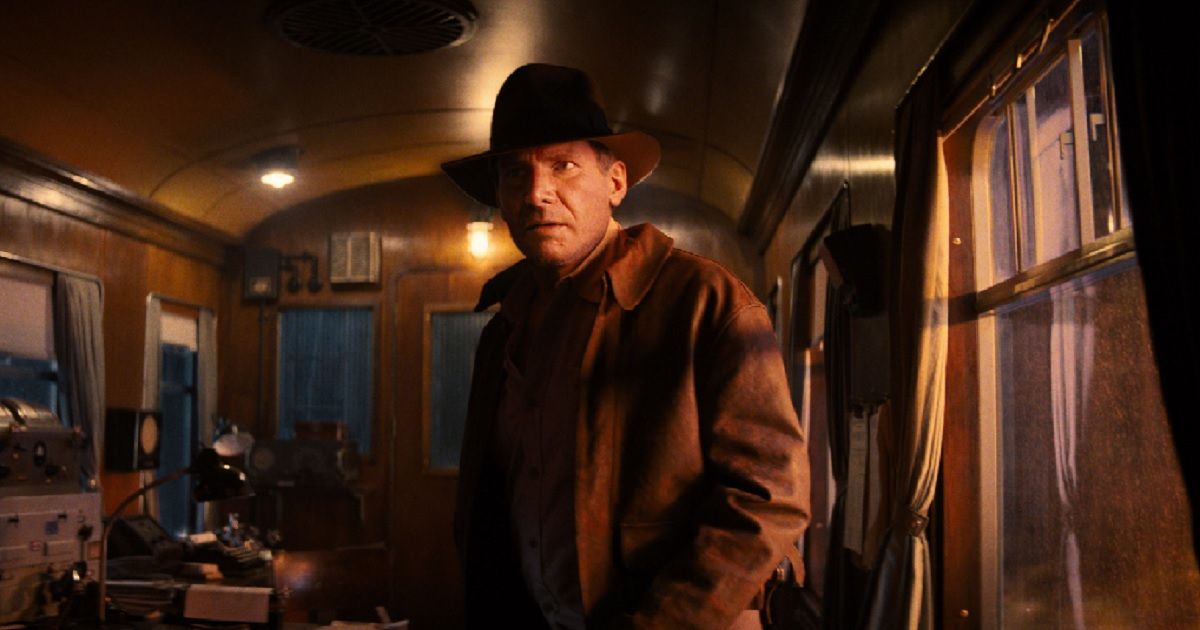 He's an octogenarian, but people were still excited when they saw Harrison Ford coming back as Indiana Jones in this highly anticipated fifth film in the franchise. It's a bit surprising, considering how panned Kingdom of the Crystal Skull was (and how old Ford is), but fans are nonetheless stoked.
Steven Spielberg isn't directing this time around, letting the more-than-capable James Mangold step in to direct Indiana Jones and the Dial of Destiny, which is about as pulpy a title as they could've picked. Many are speculating that Phoebe Waller-Bridge will be taking on the Indiana Jones mantle after this film, which also stars the great Mads Mikkelsen, Antonio Banderas, Shaunette Renée Wilson, Toby Jones, Boyd Holbrook.
The Best Movies Coming in July 2023
Mission Impossible: Dead Reckoning – Part 1 (Jul. 14)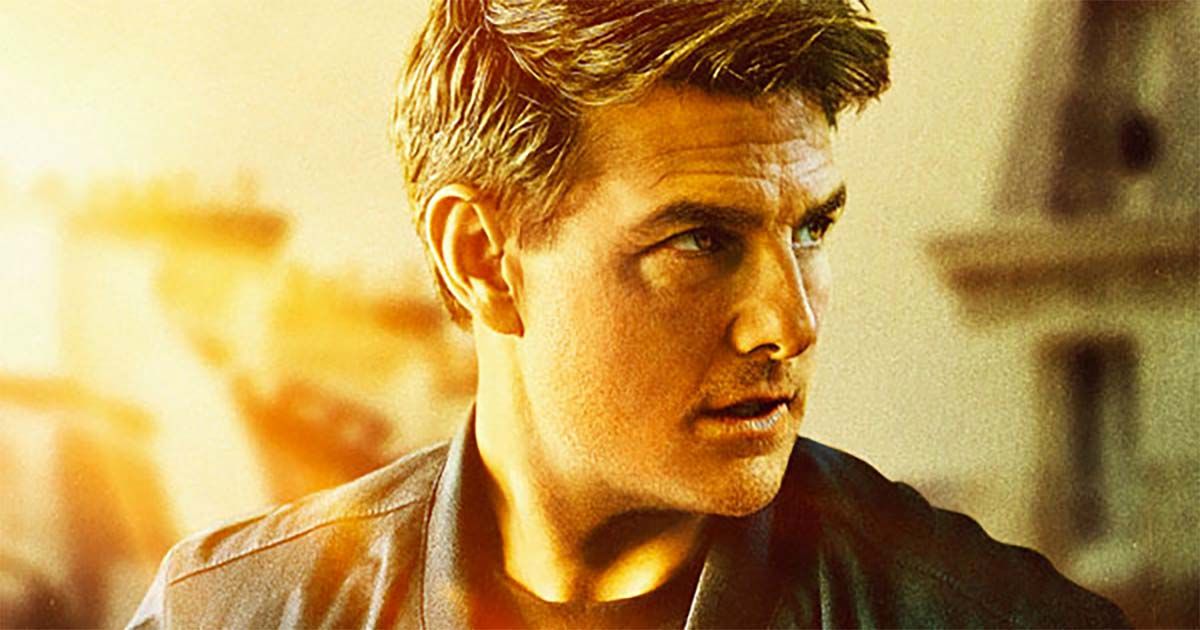 Mission Impossible: Dead Reckoning – Part 1 is a clumsy title, but will no doubt be a graceful film. The plots may have gotten increasingly ridiculous, but the action, set pieces, stunts, and bold courage has also grown with each entry in the Mission Impossible franchise, and this film seems willing to trump everything which came before it. Tom Cruise has essentially stated as much, sharing videos of the actor's most dangerous stunts yet. With both a colon and a hyphen, Mission Impossible: Dead Reckoning – Part 1 is sure to be epic fun, followed by two more films in the next two years.
Oppenheimer (July 21)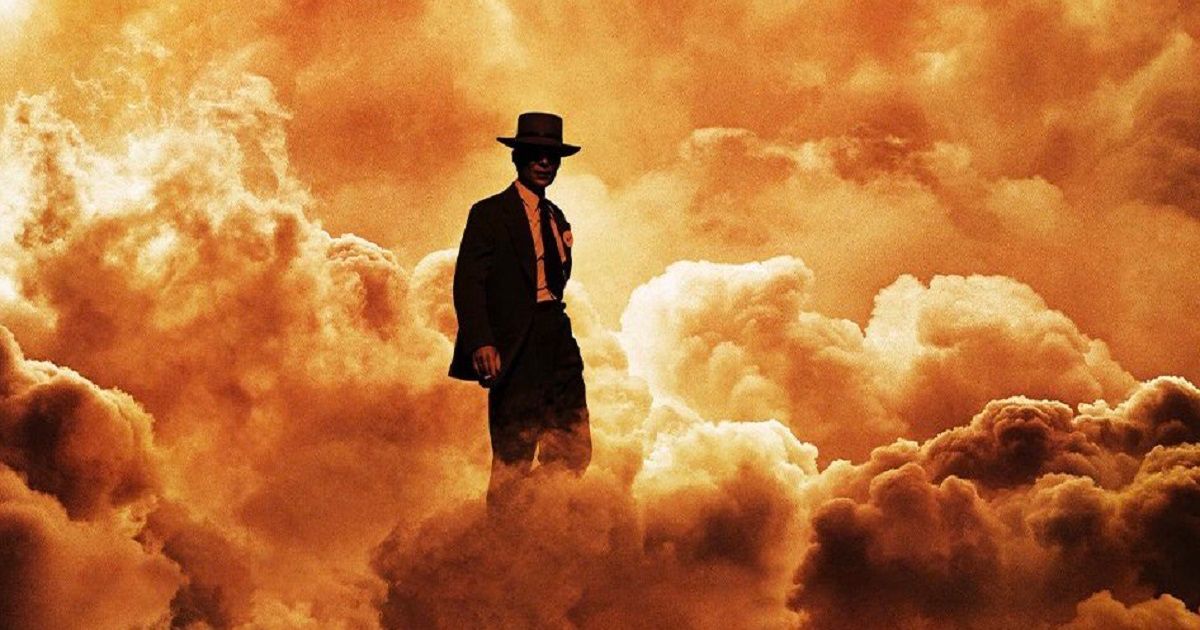 Oppenheimer should be an interesting film for Christopher Nolan. The director has only worked with historical drama once before (to great success with Dunkirk), but that was essentially an action spectacle like most of his films. Oppenheimer, on the other hand, seems about as unlike any Nolan film since his debut, Following.
Nonetheless, he'll probably still make this historical biopic (a character study about the infamous Robert Oppenheimer, one of the brains behind the atom bomb) super-epic and loud. Audiences can expect fantastic performances as usual from one hell of an A-list cast – Cillian Murphy, Florence Pugh, Emily Blunt, Matt Damon, Robert Downey Jr., Rami Malek, Josh Hartnett, Benny Safdie.
Barbie (July 21)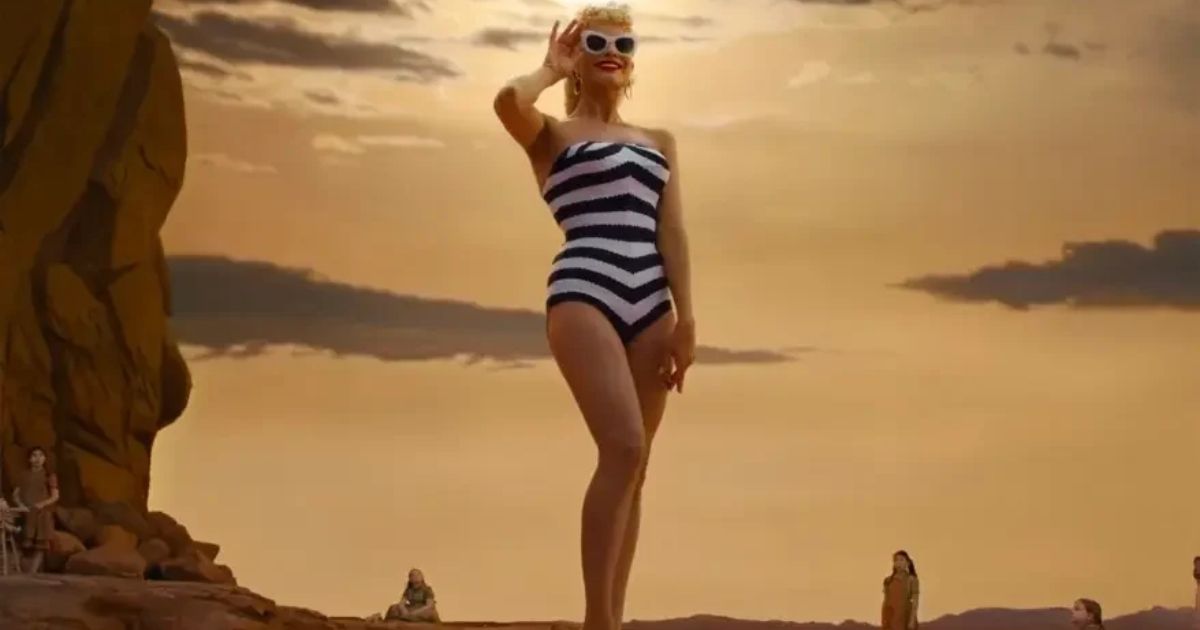 It's not even hyperbole to already call Barbie one of the weirdest projects of 2023. Greta Gerwig, the famed mumblecore actress and feminist filmmaker behind Lady Bird and Little Women, has made a movie about the Mattel Barbie doll, a symbol of almost everything which feminism pushes back against. The plot synopsis so far has only been reduced to a single, playfully vague sentence – Barbie lives in Barbie Land, and then a story happens. She's apparently banished from Barbie Land and forced to enter our world.
Related: 22 Best Movies of 2022, Ranked
The film itself appears to be similarly playful and meta, especially based on a silly but bizarre teaser trailer where Barbie stands like a 50ft woman above little girls who proceed to destroy their baby dolls. It stars Margot Robbie as Barbie and Ryan Gosling as Ken, which almost makes too much sense, but the cast and crew is also loaded with talent, including Will Ferrell Simu Liu, Michael Cera, Kate McKinnon, Helen Mirren, Issa Rae, America Ferrera, and the new Doctor Who, Ncuti Gatwa, in front of the camera, and the brilliant composer Alexandre Desplat and cinematographer Rodrigo Prieto behind the camera. Whatever this thing is, it's probably not what you're expecting.
The Marvels (July 28)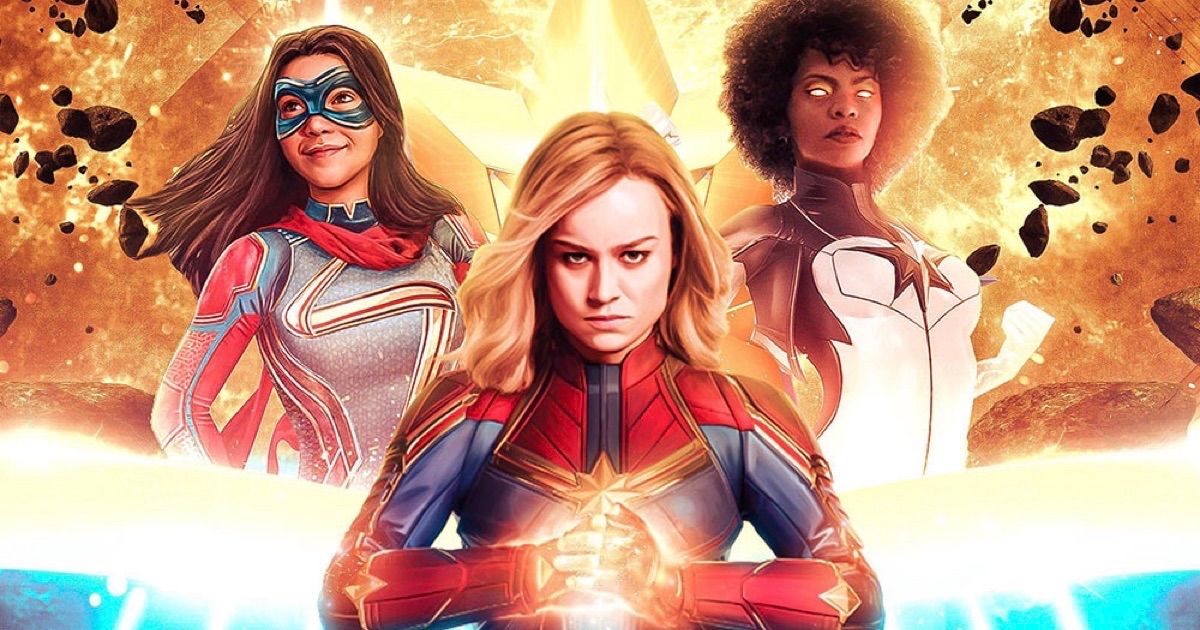 Nia DaCosta follows up her Candyman remake with The Marvels, a sequel to Captain Marvel, the MCU film which starred Brie Larson as the titular hero, otherwise known as Carol Danvers. After the critical acclaim of the Ms. Marvel TV show, the fact that this film unites Danvers with Ms. Marvel, or Kamala Khan (played by Iman Vellani), will surely generate some buzz. Samuel L. Jackson is also set to co-star.
The Best Movies Coming in August 2023
Teenage Mutant Ninja Turtles: Mutant Mayhem (Aug. 4)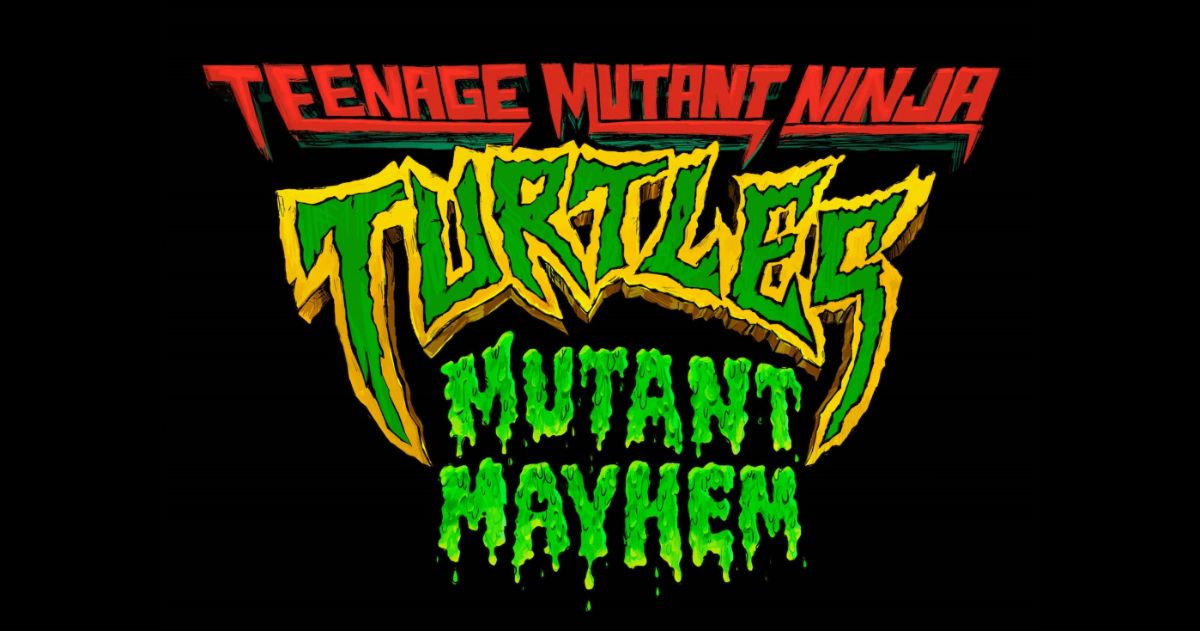 Intended to be a reboot of the franchise after the live-action films, Teenage Mutant Ninja Turtles: Mutant Mayhem will be animated in the style of Spider-Man: Into the Spider-Verse and produced by Seth Rogen and Evan Goldberg. If those names lead you to believe that this will be a raunchier version of the cartoon classic, the direction from Jeff Rowe should have you believe otherwise.
Rowe is responsible for some excellent animation that children and adults alike can enjoy, such as the great Gravity Falls and The Mitchells vs. The Machines. Believe it or not, Teenage Mutant Ninja Turtles: Mutant Mayhem will be the first time four actual teenagers voice the roles of the Teenage Turtles.
Haunted Mansion (Aug. 11)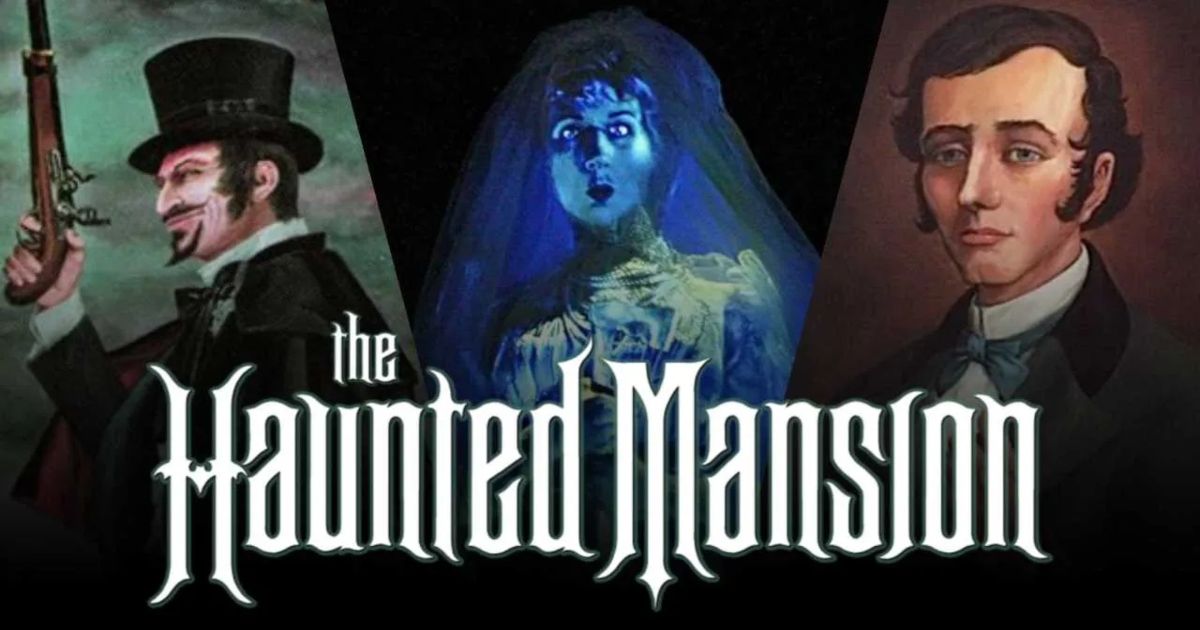 Disney is hoping that the great success of their theme-park-ride-turned-movie Pirates of the Caribbean will translate to Haunted Mansion, based on the long-running Walt Disney theme park attraction. They tried this in 2003 with Eddie Murphy with decent success, but are hoping that modern technology and a stacked cast will lead to massive success.
Related: Exclusive: Rosario Dawson Discusses the Surprising Way She Returns to Clerks 3
The film stars Rosario Dawson as a single mother who lands a great deal on a huge house. Of course, when she and her son move in, they discover they've purchased a haunted mansion. The excellent cast includes Chase Dillon, LaKeith Stanfield, Jamie Lee Curtis, Jared Leto, Winona Ryder, Owen Wilson, Tiffany Haddish, Danny DeVito, Dan Levy, Hasan Minhaj.
Blue Beetle (Aug. 18)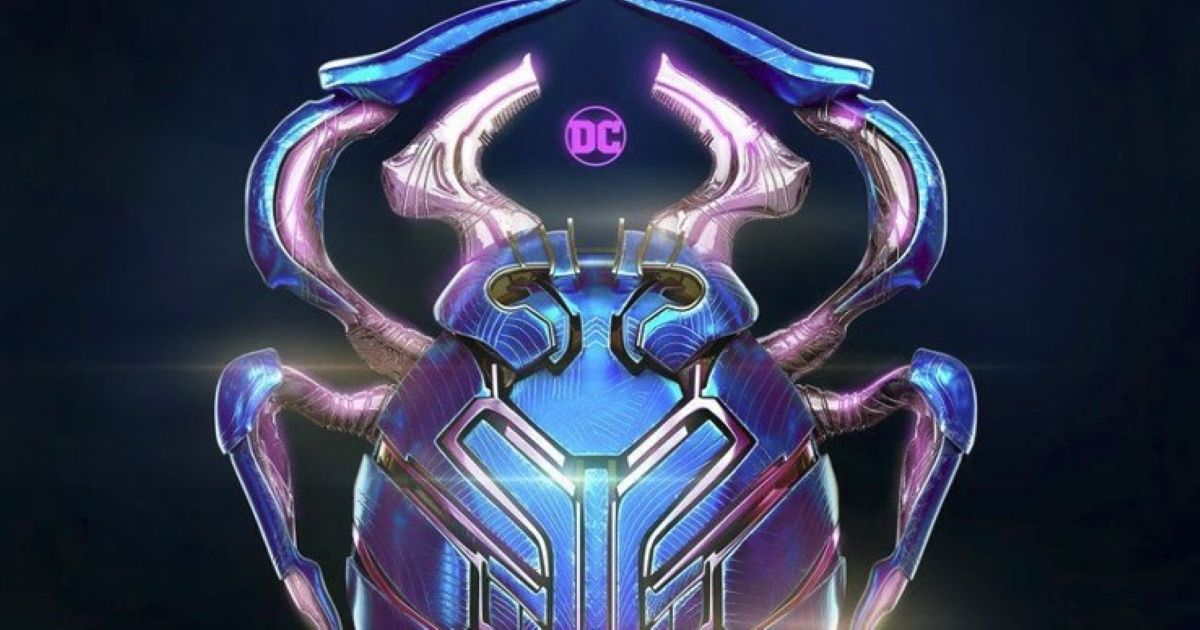 Blue Beetle was initially conceived just for HBO Max, but has somehow survived the slew of cancelations (R.I.P. Batgirl) and made the leap to the big screen. This lesser-known DC comic book character is getting his own film starring Xolo Maridueña (of Cobra Kai fame). The film will also star Susan Sarandon, George Lopez, and Harvey Guillen (Guillermo from What We Do in the Shadows).
The Best Movies Coming in September 2023
The Nun 2 (Sep. 8)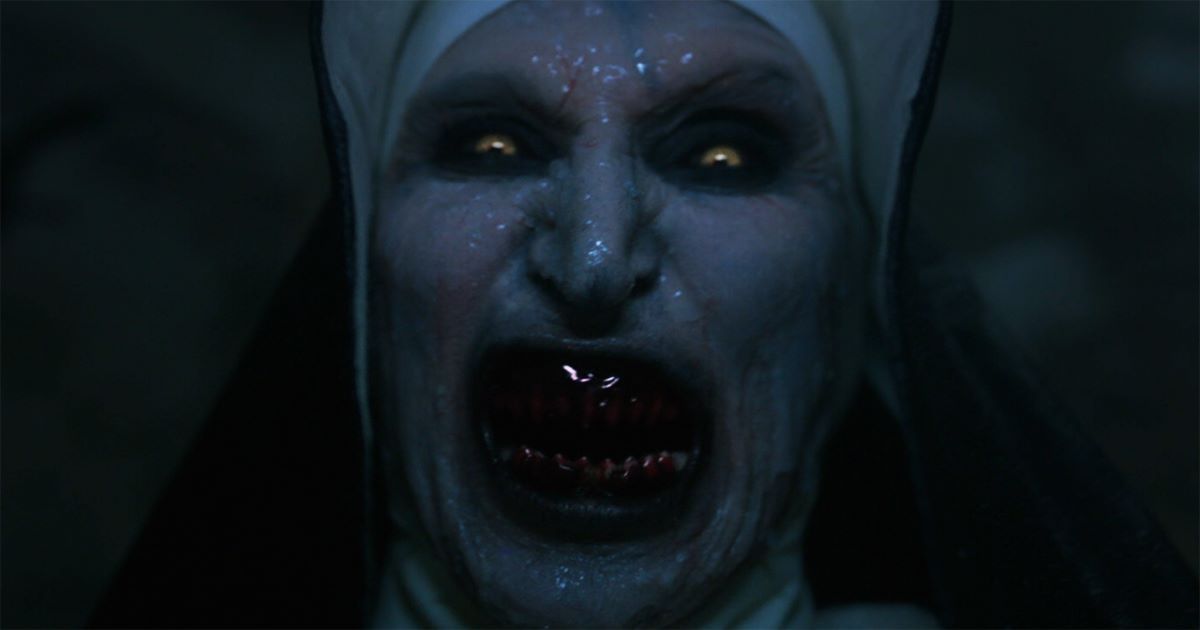 The Conjuring universe will add The Nun 2 is 2023, five years after the original found Taissa Farmiga's young nun confronting the demon Valak at a convent. This film will follow the same character (though Taissa Farmiga has not been officially announced to reprise her role) as she's forced to face Valak once again after the murder of a priest.
A Haunting in Venice (Sep. 15)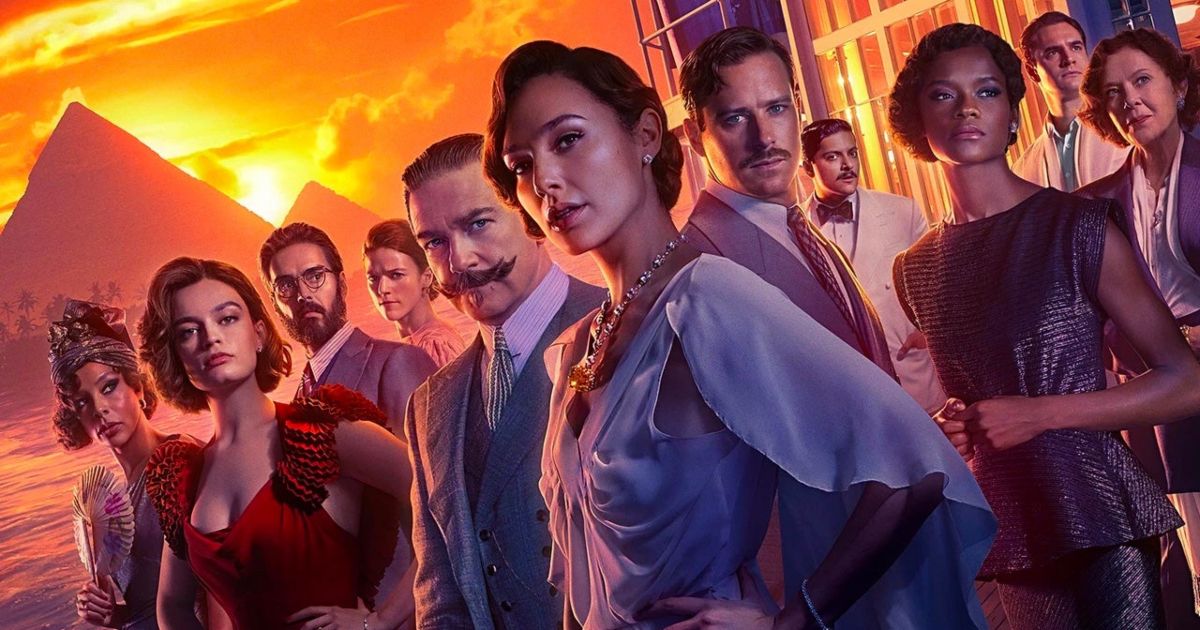 A Haunting in Venice continues filmmaker Kenneth Branagh's obsession with the Agatha Christie mysteries of Hercule Poirot. Unlike his previous two adaptations, Murder on the Orient Express and Death on the Nile, there has yet to be a film adaptation of this particular Christie story, which may fare well for the reviews of the film.
Branagh stacks the casts of his Christie films with big names, though this one is a bit more subdued in its casting – Kyle Allen, Jamie Dornan, Camille Cottin, Tina Fey, Jude Hill, Michelle Yeoh, and Emma Laird all star. It's a spookier story than usual for Branagh and Christie alike, with a murder taking place during a seance after Poirot's retirement.
The Expendables 4 (Sep. 22)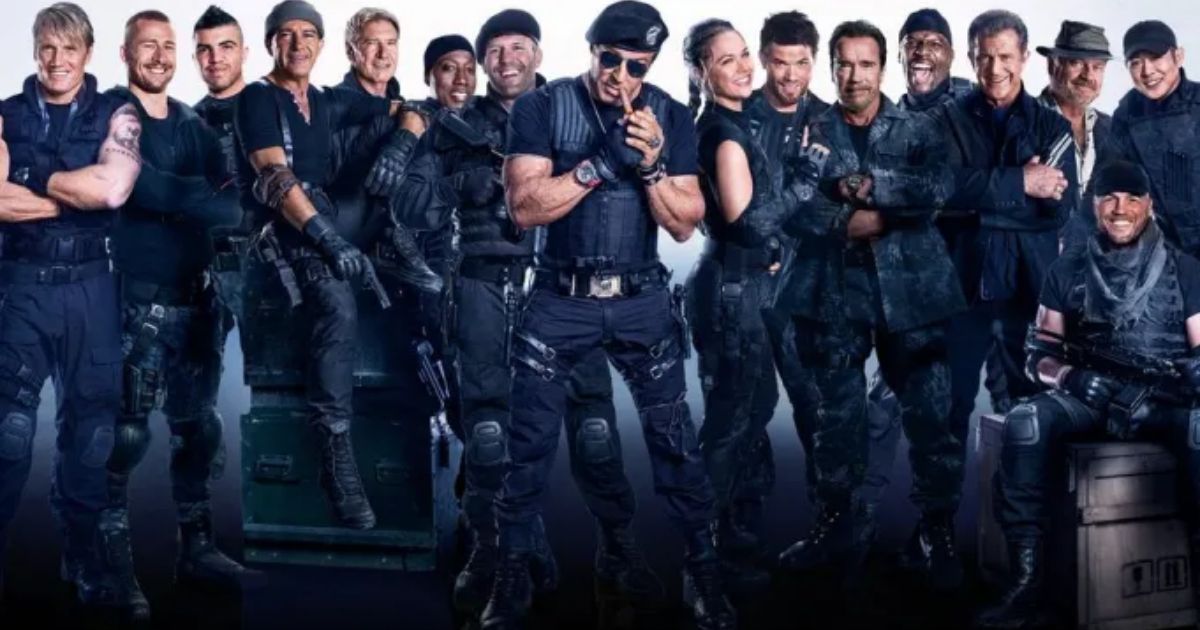 The star-studded action franchise returns in 2023 with The Expendables 4, which finds the titular team getting involved with a Cold War-style nuclear conflict between Russia and America which is beginning to get hot. The topical premise will bring back Jason Statham, Dolph Lundgren, Randy Couture, and Sylvester Stallone from the earlier films, with this fourth Expendables adding Curtis "50 Cent" Jackson, Megan Fox, Andy García, and Tony Jaa.
The Best Movies Coming in October 2023
Kraven the Hunter (Oct. 6)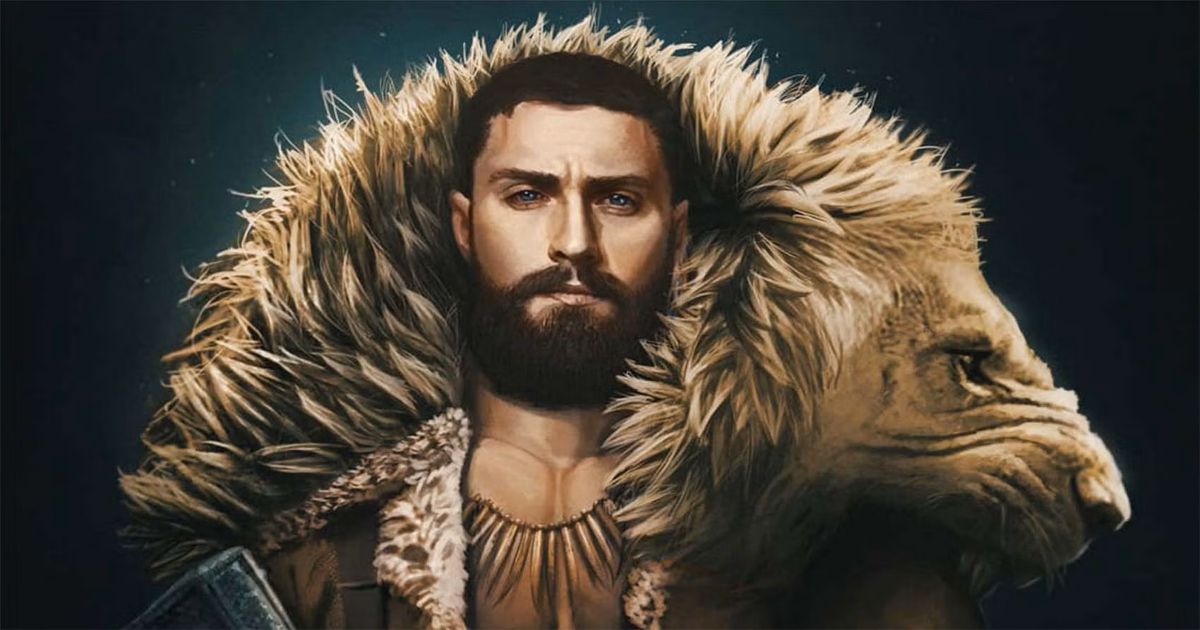 Kraven the Hunter has always been a fascinating character in the Spider-Man comics (and was originally set to appear in the third Andrew Garfield Spider-Man film before it was canceled). Kraven has a very specific obsession with Spider-Man, but an entire film focused on him rather than Spider-Man is sure to be an interesting character study. Aaron Taylor-Johnson has been working hard in recent roles, and is sure to excel at this one, especially with direction from the great J.C. Chandor (All Is Lost, Margin Call, A Most Violent Year).
The Exorcist (Oct. 13)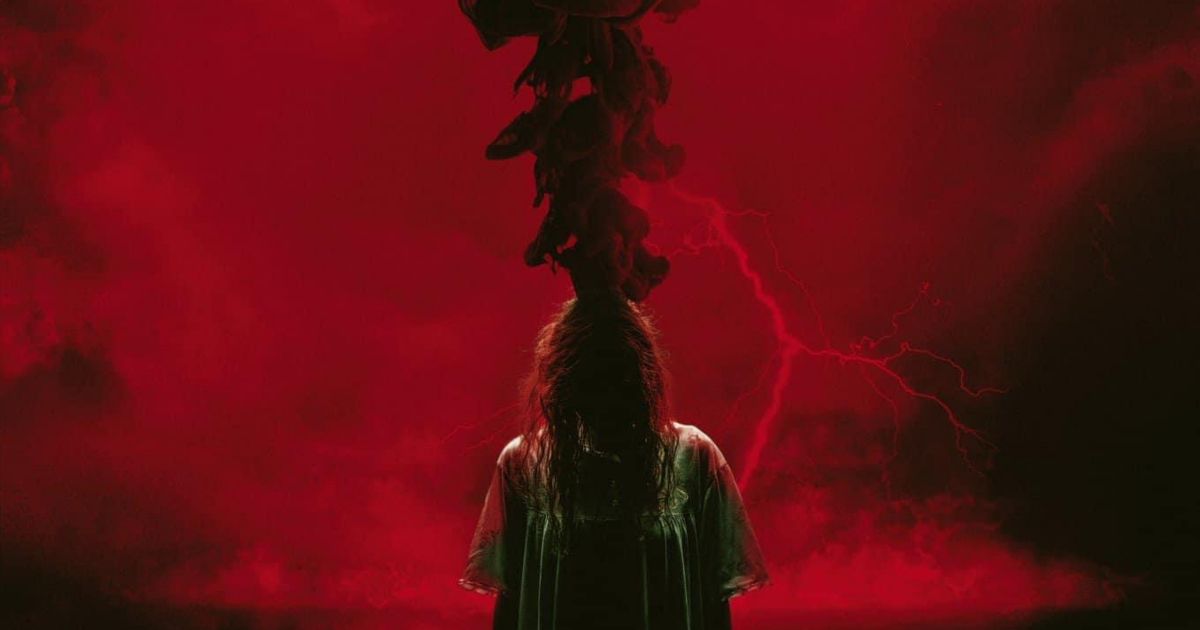 David Gordon Green (George Washington, Snow Angels) looks to essentially be doing the same thing he did with the new Halloween trilogy and applying it to The Exorcist. A legacy sequel of sorts which will feature the return of Ellen Burstyn from the original film, this new Exorcist is set to launch a reboot of the franchise, erasing the flawed previous sequels. Leslie Odom Jr. and the great Ann Dowd will co-star.
Saw X (Oct. 27)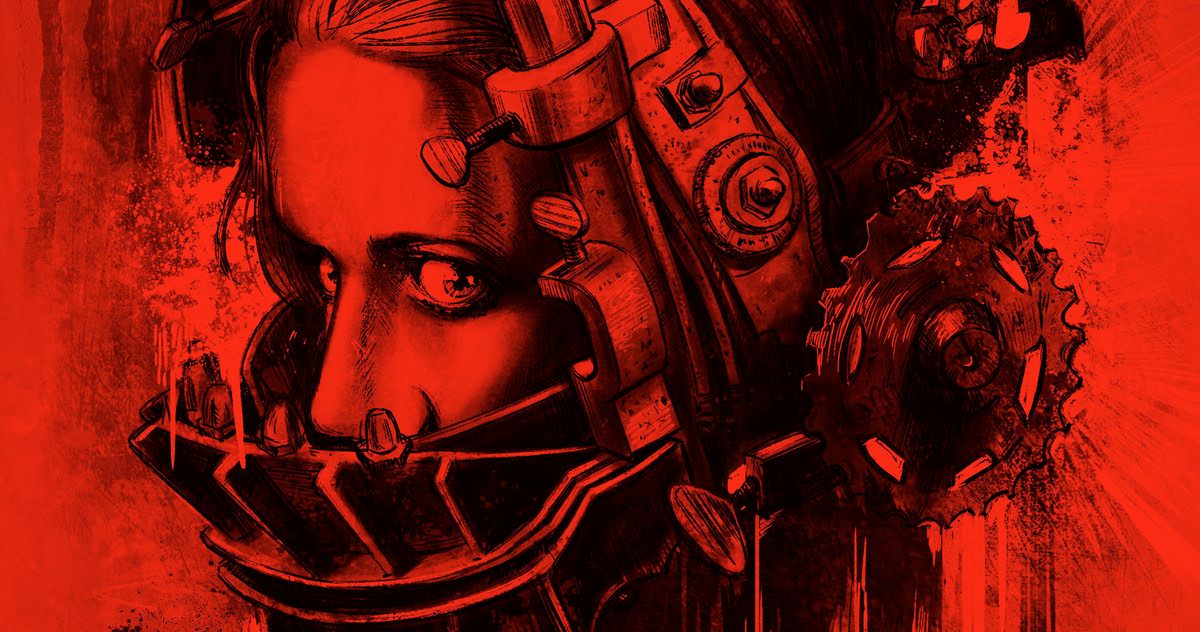 The tenth installment in the grimy horror franchise, Saw X finds Tobin Bell somehow returning as everyone's favorite mass murderer, Jigsaw (or John Kramer). Shawnee Smith also returns as Amanda, who audiences haven't seen since the third Saw film, except in flashbacks. The film has been described as a "midquel" set between the first and second Saw films, and is supposed to give Jigsaw more screen time than any other film in the franchise, as he most likely tortures a group of ethically challenged people to death.
The Best Movies Coming in November 2023
Dune: Part 2 (Nov. 3)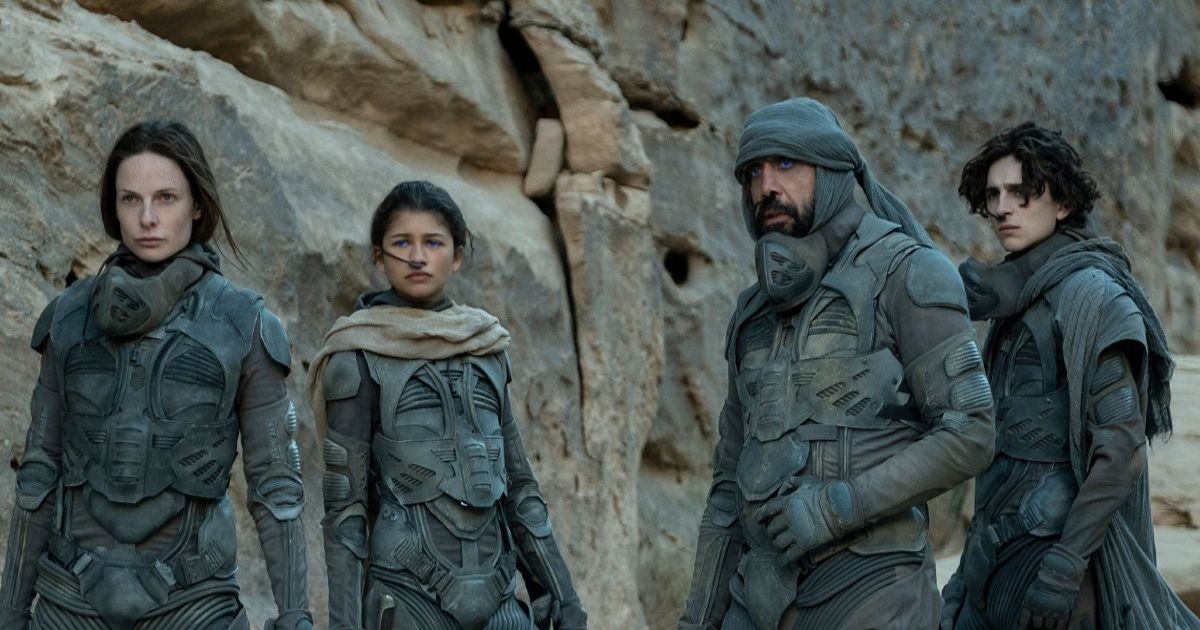 Denis Villeneuve's vision for the Dune films will return near the end of 2023 exclusively in theaters, picking up where the first film left off and finishing up Frank Herbert's legendary 1965 novel. Timothee Chalamet, Javier Bardem and Zendaya will reprise their roles in Dune: Part 2, which should be a more action-packed film, now that a good chunk of exposition is out of the way. New stars Florence Pugh and Austin Butler will undoubtedly add to the vibrant performances on screen. Sci-fi and Chalamet fans alike will surely flock to the theaters for this one.
The Hunger Games: The Ballad of Songbirds and Snakes (Nov. 17)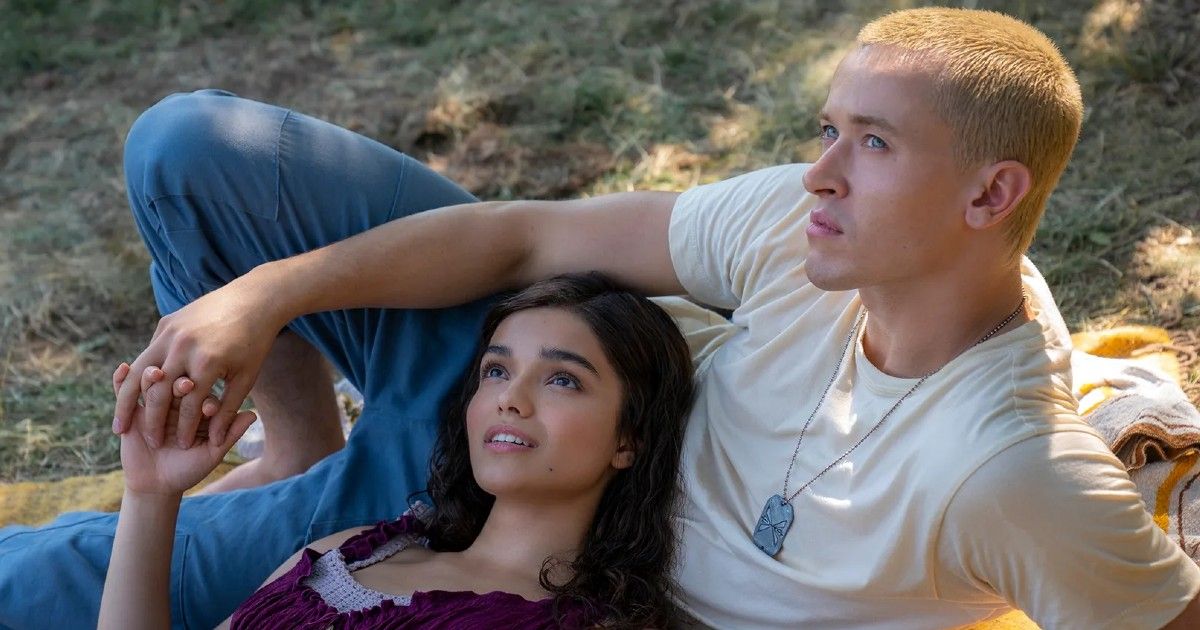 The Hunger Games movies were released in a very different sociopolitical (and box office) climate, so it will be very interesting to see what kind of reaction the prequel film, The Hunger Games: The Ballad of Songbirds and Snakes, receives from fans and newcomers alike. The franchise's sole director, Francis Lawrence, is back for this adaptation of the Suzanne Collins novel, which will feature a young version of Coriolanus Snow, first played by Donald Sutherland in the other films. The prequel, which stars Rachel Zegler, Hunter Schafer, Tom Blyth, Jason Schwartzman, will chronicle his growth and connections in the Hunger Games and with other players.
The Best Movies Coming in December 2023
Wonka (Dec. 15)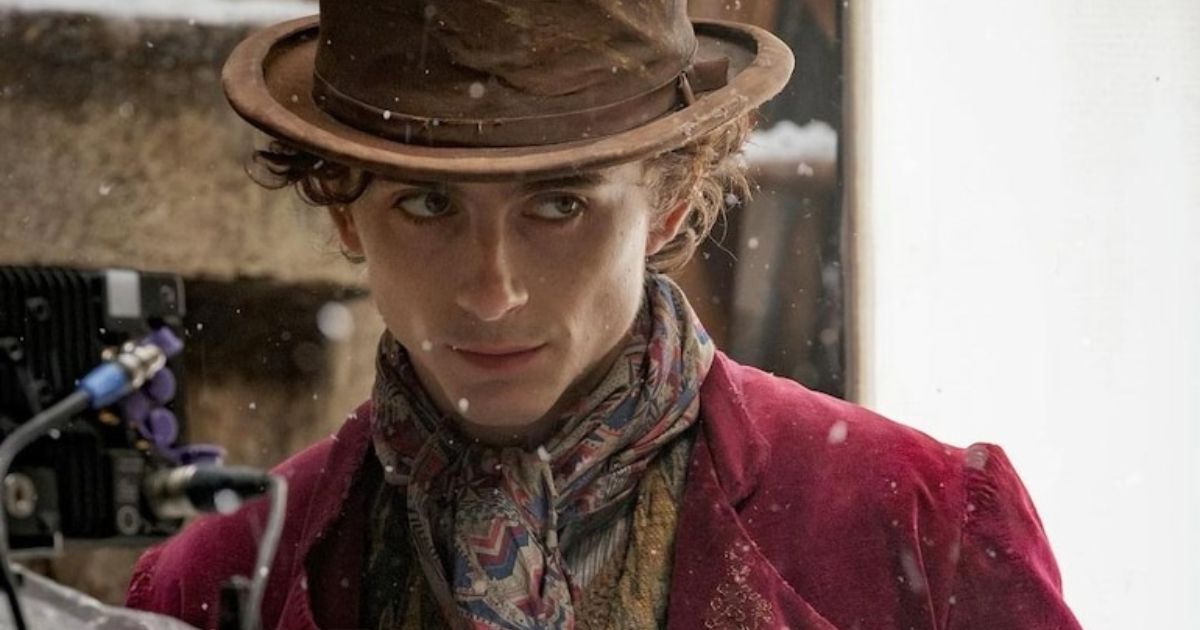 While Dune 2 is still in theaters, Chalamet will light up the screen in a very different literary adaptation and film remake, Wonka. Directed by Paul King, whose Paddington films showed his genius at fantasy films aimed toward children with nonetheless mature emotions, Wonka will act as an origin story for the burgeoning chocolate magnate.
When Willy Wonka meets the Oompa-Loompas for the first time, everything changes for this chocolatier. With an incredible supporting cast (including Olivia Colman, Sally Hawkins, Rowan Atkinson, and Keegan-Michael Key) Wonka should be a very interesting, colorful film, one which is likely much tonally lighter than the previous Roald Dahl adaptations.
The Color Purple (Dec. 20)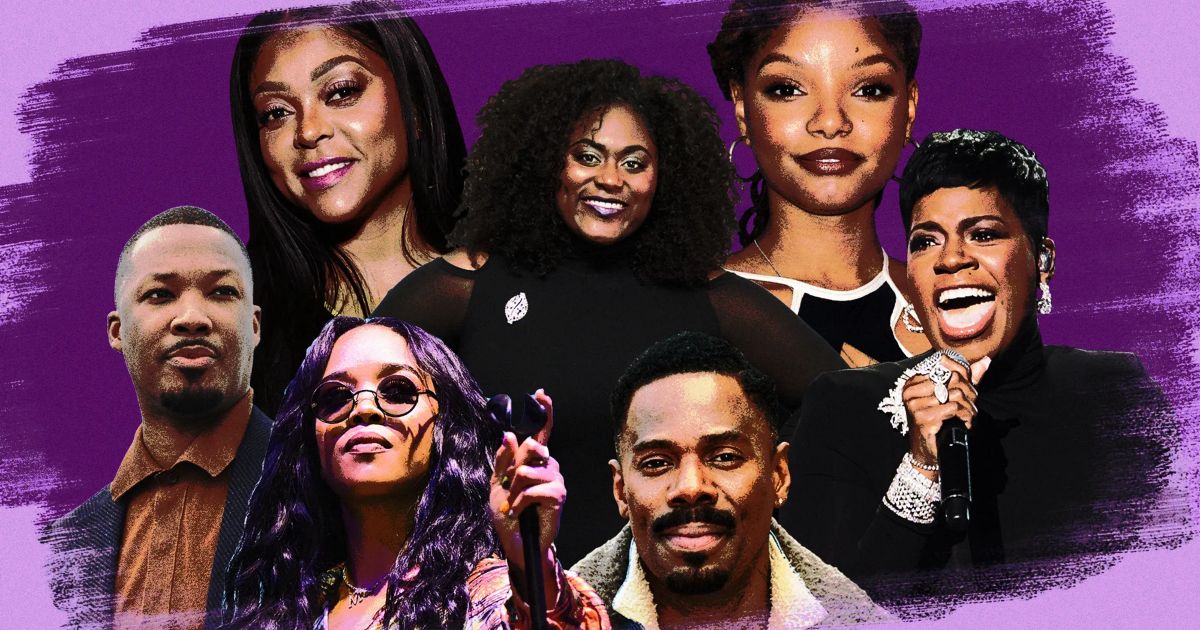 An adaptation of the Broadway musical, which was an adaptation of the film, which was an adaptation of the book by Alice Walker, The Color Purple will use the tools of cinema to bring the Tony-winning musical to life. The musician H.E.R. will make her first theatrical appearance, alongside the new Little Mermaid herself, Halle Bailey, and a cast which also includes Danielle Brooks, Fantasia Barrino, Taraji P. Henson, Louis Gossett Jr., Corey Hawkins, and Deon Cole. Taking such a difficult story about race and womanhood and setting it to music sounds like a challenge, and will hopefully be one which pays off.
Aquaman and the Lost Kingdom (Dec. 25)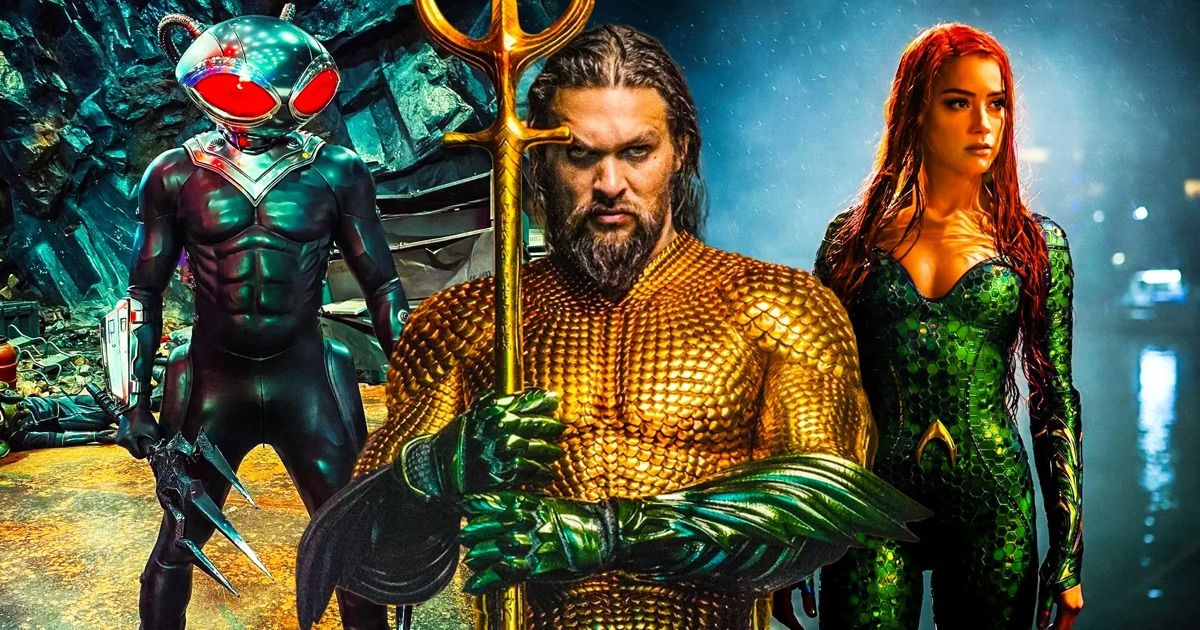 Aquaman and the Lost Kingdom was another of DC's big delays, some of which was no doubt due to the public scrutiny over Amber Heard during her trial against Johnny Depp; it appears that Heard will still be playing the role of Mera, though her screen time may have been cut. Director James Wan is returning as well to tell what will be a huge epic about the titular superhero, played by the charming Jason Momoa. Temuera Morrison will co-star, along with Patrick Wilson as Ocean Master and Yahya Abdul-Mateen II as Black Manta.
Movies Set for a 2023 Release
Ghostbusters: Afterlife Sequel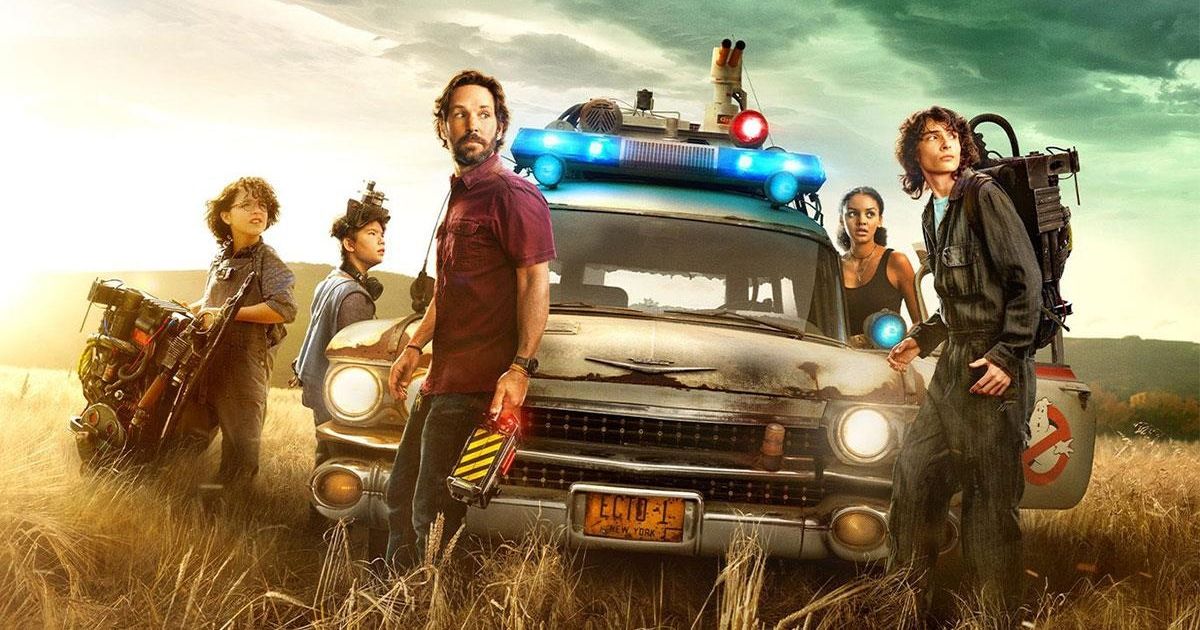 The sequel to Jason Reitman's massive hit Ghostbusters: Afterlife is slated to be released sometime in December 2023, though it may get delayed until 2024. The first film's producer and co-writer, Gil Kenan, will be taking on directing duties for the sequel to Ghostbusters: Afterlife; Kenan has been praised for his early films Monster House and City of Ember, and also directed the 2015 remake of Poltergeist. The film should have more of the same fun, with Paul Rudd, Finn Wolfhard, Carrie Coon, and Mckenna Grace all reprising their roles. The sequel was teased at the end of the first film, which hinted at the firehouse in New York from the original film.
Ghosted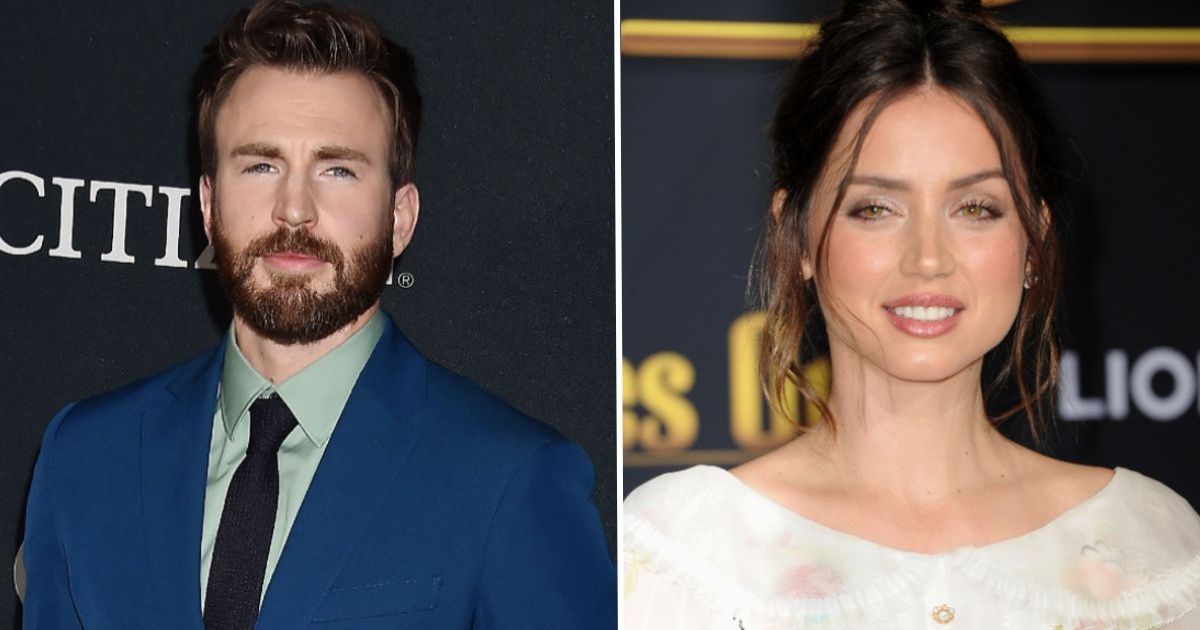 Ghosted finds Blonde star Ana de Armas and Chris Evans reuniting after Scarlett Johansson had to leave the film for scheduling reasons. The Gray Man actors headline the romantic action film alongside Adrien Brody, Amy Sedaris, and Tim Blake Nelson in one of Apple TV+'s many prestigious projects in 2023. The script, from the writers of Deadpool, is still pretty mysterious, but the film is supposed to emulate the lost art of romantic-action-adventure films of the '80s like Romancing the Stone which don't happen too often these days.
Killers of the Flower Moon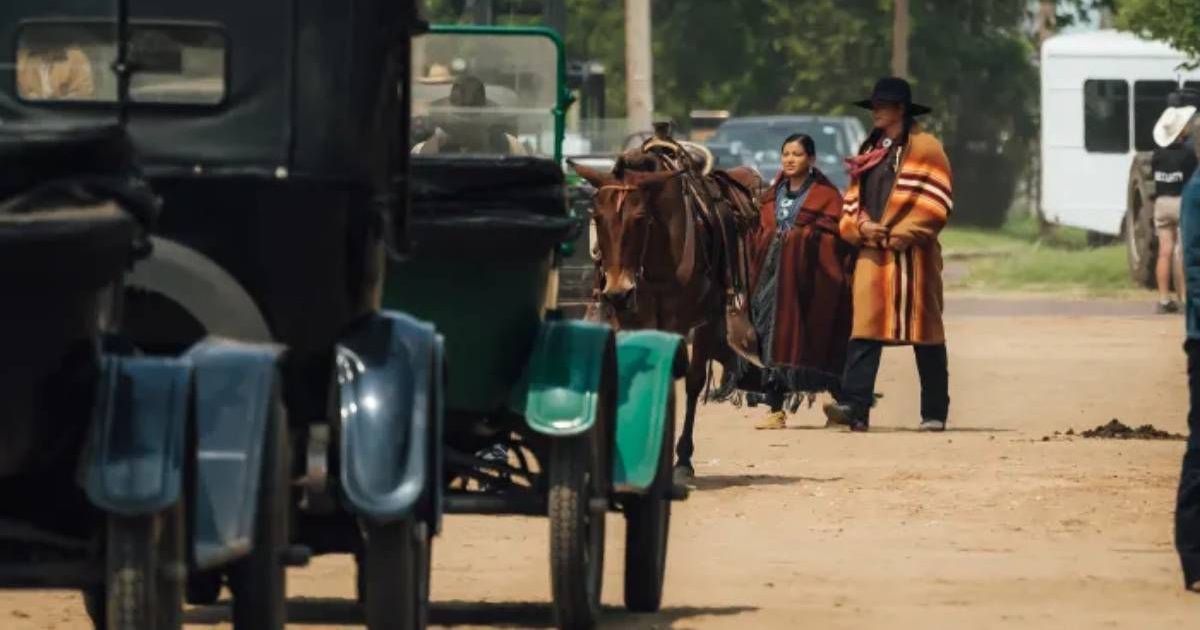 Martin Scorsese's Killers of the Flower Moon is another major Apple TV+ project, and supposedly the most expensive film they've made; the streaming platform spent over $200 million for this historical drama. Leonardo DiCaprio leads the massive ensemble cast (Robert De Niro, Jesse Plemons, Brendan Fraser, John Lithgow, and Lily Gladstone, along with a group of talented Indigenous actors) in this adaptation of David Grann's book of the same name. The film follows the investigation into the Osage murders in 1920s Oklahoma, something which led to the birth of the FBI.