2022 has been a great year for movies. Top Gun: Maverick, Avatar: The Way of Water, and Glass Onion: A Knives Out Mystery have been high-profile studio releases that have wowed critics and audiences. Marvel Studios released three separate superhero movies in 2022, Doctor Strange in the Multiverse of Madness, Thor: Love and Thunder, and Black Panther: Wakanda Forever, ending Marvel Phase 4 with varying degrees of success. Many of the biggest filmmakers have released passion projects, from Steven Spielberg's The Fabelmans and Guillermo Del Toro's Pinocchio, to Jordan Peele's Nope and Phil Tippett's Mad God. Films like Everything Everywhere All at Once, Tár, and RRR broke out with mainstream audiences and have begun to generate major awards buzz.
Yet for every Prey or The Batman, there are a number of films that go under the radar. These aren't the arthouse films beloved by critics, the ones which will end up on Best Movies of 2022 lists. No, these are generally movies which should have gotten a bigger audience, but for some reason or another they underperform at the box office or don't quiet get the glowing reviews to draw audiences in. These movies may not have gotten the biggest promotional push, but are absolutely worth checking out. Ranging across genres with a variety of subject matters, these are the most underrated movies of 2022.
10/10

I Want You Back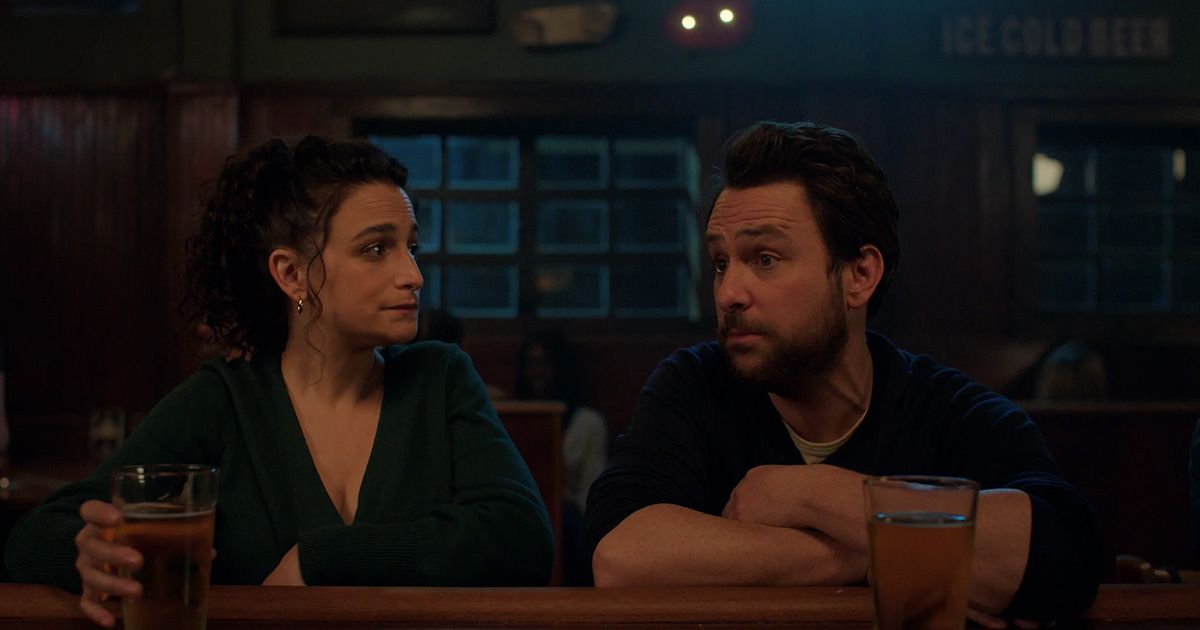 I Want You Back premiered on Prime Video in February, just in time for Valentine's Day, and was a very different type of romantic comedy. Charlie Day and Jenny Slate star as two people who have recently both been broken up with by their partners and decide to team up to help the other get back together with their partner, all while also falling for one another.
The great starting premise allows for Day and Slate to show off their comedic chops, with a combination of great physical comedy gags and snappy dialogue. I Want You Back is a great pick for someone looking for a traditional romantic comedy, but also for those looking for a slightly new twist on the genre and a reminder that breakup pains do eventually end.
9/10

Hustle
Adam Sandler makes many Netflix movies, yet most of them have been comedies. However, Hustle continues the actor's recent trend of taking more chances with dramatic work. Hustle follows Sandler as an NBA scout who discovers a young basketball player in Spain and tries to get him in the NBA Draft. Basketball is the backdrop, but the movie is a deeply human story about family, friendship, and how one looks back on their life and Sandler turns many of his traditionally comedic quirks into real moments of genuine dramatic pathos.
Related: How Hustle Stands Out From Every Other Adam Sandler and Happy Madison Production
Sandler received rave reviews for his performance, and Netflix data suggested the movie was the most-watched film on the service the week it premiered on June 8. Yet it feels like the film has already been forgotten in the vast stream of Netflix original films in 2022, but it remains one worth checking out regardless of if one has a passion or knowledge of basketball.
8/10

The Outfit
The Outfit was written and directed by the Oscar-winning writer of The Imitation Game, stars the beloved (and equally Oscar-winning) actor Mark Rylance and an excellent Zoey Deutch, and is a tense, original thriller that takes viewers back to the late 1950s in a mob-ridden Chicago. While it sounds like something that would be successful, The Outfit made $1 million less than its $5 million budget and, despite a ton of praise, received some negative reviews which lowered its critical rating.
Unfortunately, the riveting Outfit was released the same week as X and Jujutsu Kaisen 0, and just two weeks after the huge success which was The Batman, and its marketing campaign was terrible. Therefore, audiences missed out on this tense story of an old tailor (or "cutter") who gets wrapped up in a dangerous evening of accusations and fatalities between the mafia.
7/10

Lightyear
It feels odd to call a major Pixar film underrated, particularly when it is connected to the Toy Story franchise, yet Lightyear did seem to go under the radar for many viewers. Most of the headlines were focused on the film's box office disappointment, which meant many of the good aspects of Lightyear were overshadowed (or that certain audiences are prejudiced against even the smallest of LGBTQ+ content).
Nonetheless, Disney and Pixar crafted a fun and exciting science fiction film that very much feels like the type of movie that would have inspired Andy to want a Buzz Lightyear toy. The movie's commitment to not being too self-referential and instead playing out like a real movie may have put some viewers off, and many might have been confused by the central premise but for those who watched it, Lightyear tapped into that childlike love of science fiction.
6/10

Bros
Bros generated a lot of headlines for being a theatrically released, major studio comedy that focused on a gay romance, and more headlines were made following the movie bombing at the box office. Yet a lot of that actually ignored the real content behind the film and Bros was a humorous, charming, and insightful comedy providing a new twist on a genre audience knows well.
Billy Eichner puts everything out there and allows himself to be vulnerable as both a comedic and dramatic actor and steps up to the plate to deliver a great performance. The film's final moment with the original song "Love Is Not Love" is an all-time great romantic comedy conclusion. Bros might have not found an audience in theaters, but like many comedies before it, the film has a chance to find new life at home.
5/10

Look Both Ways
Netflix released two films during the summer featuring the leading ladies of Riverdale, Camila Mendes stared in the widely popular Do Revenge while Lili Reinhart starred in the equally good but lesser-seen Look Both Ways. The film follows Reinhart's character on one fateful night in college where she takes a pregnancy test and explores the two possible timelines where the test either becomes positive or negative.
Look Both Ways weaves two fascinating narratives that allow the viewer to see how life can unfold and pan out, yet neither one is painted as better than the other. Each is emotionally fulfilling for different reasons and shows how life can go one of two ways, and that does not have to mean one is a bad choice.
4/10

Emily the Criminal
Aubrey Plaza stars in Emily the Criminal, a crime-thriller about a young woman who is struggling with student debt and loans. When she resorts to credit card fraud to make money, Emily ends up in a major criminal operation, fighting to make a name for herself while also realizing how far she will go to make it at the top.
Related: Exclusive: Aubrey Plaza and Theo Rossi on Emily the Criminal
Emily the Criminal premiered at Sundance and got a limited release in August 2022, and it feels like the film could have been a crossover hit if given the chance. It taps into real concerns millennials feel regarding their future and the massive debt, alongside a competitive and unfair job market. Plaza gives one of her best performances and should be considered for many major awards.
3/10

A Love Song
A Love Song is a simple story, following widowed Faye (Dale Dickey) as she reconnects with her former high school friend and love interest Lito (Wes Sudi). A Love Song is short, but also a beautiful, quiet, and tender film that shows it is never too late to reconnect. The film also provides a great showcase for Dale Dickey and Wes Sudi, two of the best character actors in Hollywood. The fact that they've finally been given the leading roles in this poetic film means that it should not go unseen.
2/10

Mrs. Harris Goes To Paris
Ms. Harris Goes To Paris is just a delightful film for an afternoon watch. The plot focuses on a British cleaning lady who decides to travel to Paris and purchase herself a Dior dress, and along the way she changes her worldview as well as the lives of the people at Dior. Mrs. Harris Goes To Paris features wonderful performances all around, with a great leading performance by Leslie Manville. Mrs. Harris Goes To Paris is a great feel-good movie and enjoyable to any viewer of any age who wants to see an optimistic worldview.
1/10

Marcel the Shell with Shoes On
Marcel the Shell with Shoes On is one of the best movies to be released in 2022, and while it certainly generated a great deal of buzz and did well at the specialty box office, it is a movie that should be viewed by more audiences. Based on the popular YouTube short, this other film with Jenny Slate focuses on the titular character as he, along with the help of a documentary filmmaker, tries to find his family that he has lost. Marcel the Shell With Shoes On is heartwarming and profound, a film that asks deep questions in a story that can be viewed by the whole family. Marcel may be one small little shell, but his film has a huge heart.