Chicago-born actor and comedian Robin Williams initially became known for his ability in both improv and stand-up comedy, first attracting viewers with a title role in the 1978 sitcom Mork and Mindy. A spinoff of Happy Days, ultimately spanning a total of four years, playing Mork shined a light on Williams' comedic timing and stage presence. It did not take long, however, for Williams to prove his proficiency in handling non-comedic roles.
Following Mork's departure in the '80s, Williams took on the 1987 war-comedy Good Morning, Vietnam, along with the coming-of-age drama, Dead Poets Society. These films would become some of the comedian's most beloved, while fortifying his acting prowess, too.
Updated December 22, 2022: If you're a fan of the beloved performer, you'll be happy to know this article has been updated with additional content and dramatic film portrayals.
Throughout his career, Robin Williams delighted audiences with comedic and dramatic roles alike. We have ranked some of the late actor's greatest non-comedic efforts to grace the screen.
7/7

Boulevard (2014)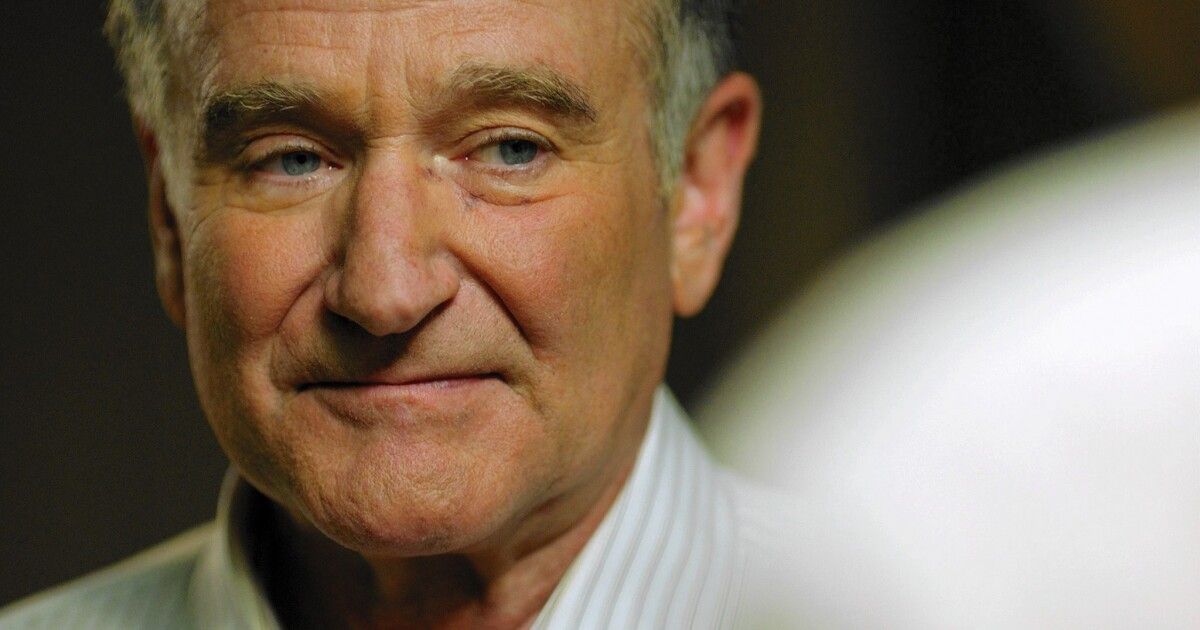 One of the last films released in his lifetime, 2014's Boulevard is not always a hopeful film. As a more challenging outing for Williams, the comedian plays a closeted gay man in this Dito Montiel-directed drama. Penned by Douglas Soesbe, Boulevard follows bank associate Nolan Mack after a chance encounter with a male prostitute, Leo, whom he later falls for.
Wrapped up in the love affair, sixty-year-old Mack denies sexual advances from Leo, played by Roberto Aguire, in favor of conversation and a human connection, which is not often reciprocated. In between an incoming promotion, his father's worsening health, and a passionless marriage, Williams plays the dissatisfied Mack with care and attention.
Related: The Best Stand-Up Comedian Performances in Movies, Ranked
While the material is not always the easiest, Williams never loses his commitment to the tender role, and elevates Boulevard to new heights with his softhearted and hardworking portrayal.
6/7

Insomnia (2002)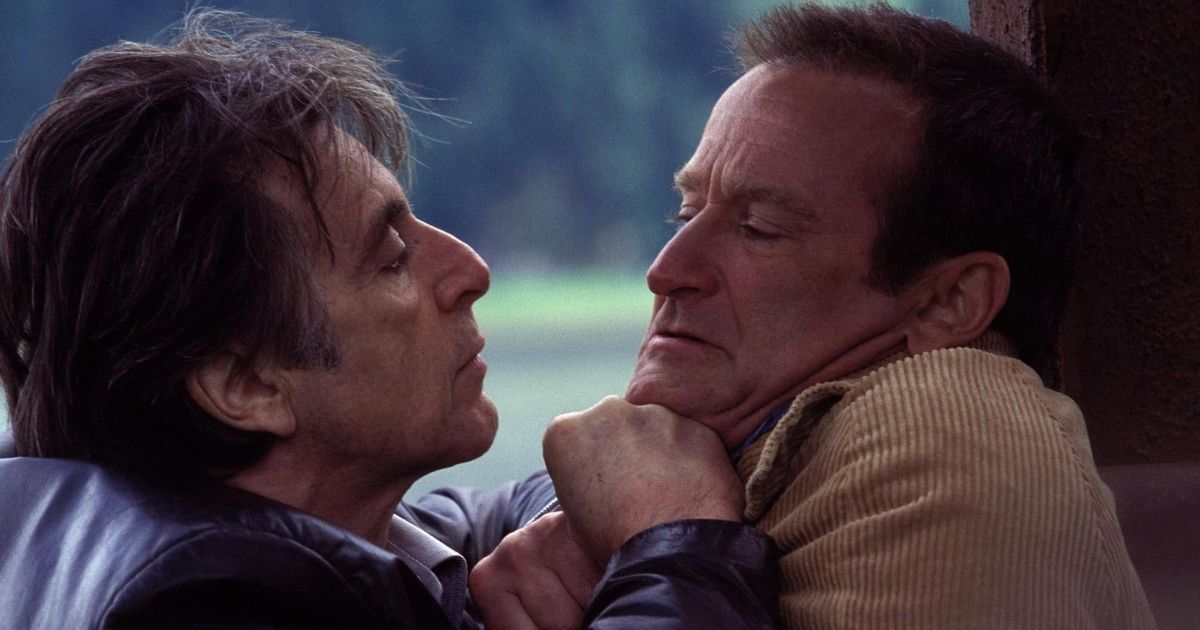 In pursuit and hidden for the film's first half, Williams plays a nuanced role in Insomnia, a 2002 Christopher Nolan-directed thriller. Playing Walter Finch — the prime suspect in a murder case, and foil to Al Pacino's Detective Will Dormer — Williams carries the role of an affectless killer with grit and dexterity. Set in Nightmute, Alaska, during a time of the year when the sun doesn't set, both Pacino and Williams play character studies of guilt and regression in men whose lives are dominated by a murder they deem accidental.
What makes this performance from Williams so notable, is in how the comedian handled the role of a calculated and deluded villain with gusto and subtlety. With glimmers of a typical Williams role beneath the surface, Finch is a character whose layers are peeled back as the film progresses. Williams nevertheless handles the complexity of his role with masterclass precision.
5/7

What Dreams May Come (1998)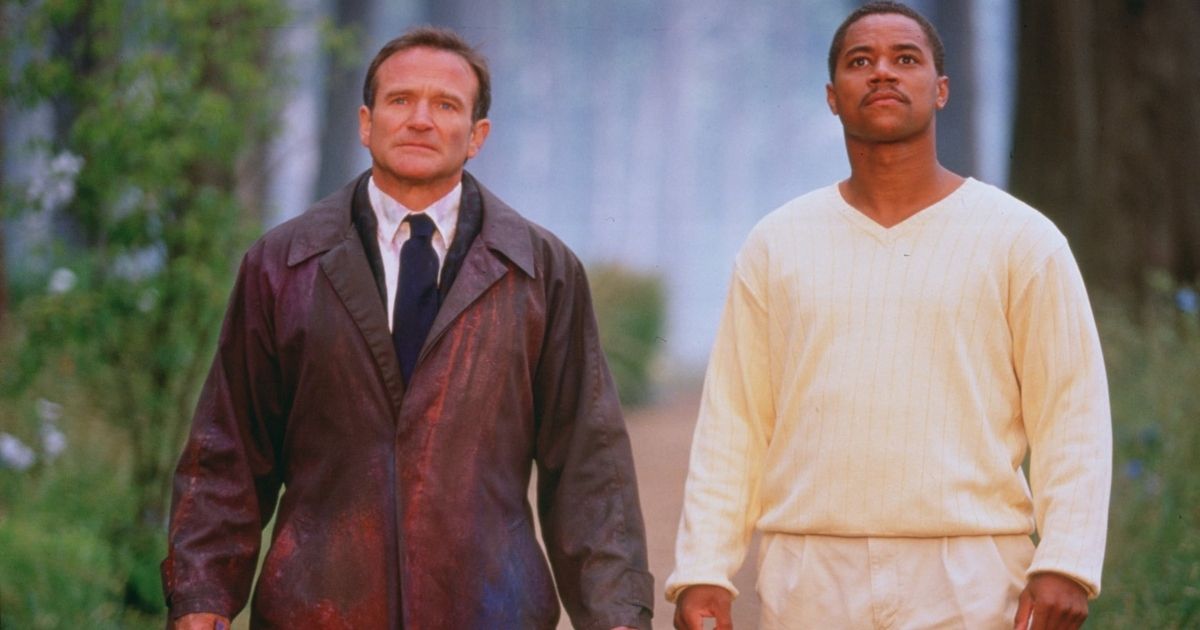 Williams portrays a man on a divine mission in the poignant picture What Dreams May Come, telling the heart-wrenching story of pediatrician Chris Nieslen, who tragically dies in a car accident and finds himself lingering on Earth to support his grieving wife; when she shockingly commits suicide, Chris is enraged that she is condemned to hell and sets out to retrieve her soul. The thought-provoking fantasy-drama is based on the Richard Matheson novel of the same name, and showcases the actor's superb emotional prowess and profound gift to evoke empathy within viewers, masterfully tugging at their heartstrings.
The visually stunning but heartbreaking What Dreams May Come depicts a breathtaking image of heaven that Chris created within his own mind and imagination, drawing inspiration from a landscape painting his artist wife once crafted. Williams' character decides to defy the concerns of his spirit guide to descend into hell and rescue his beloved love, leaving behind his peaceful paradise. Williams truly excelled in the role and served up a worthy follow-up to his Oscar-winning performance in Good Will Hunting.
4/7

Dead Poets Society (1989)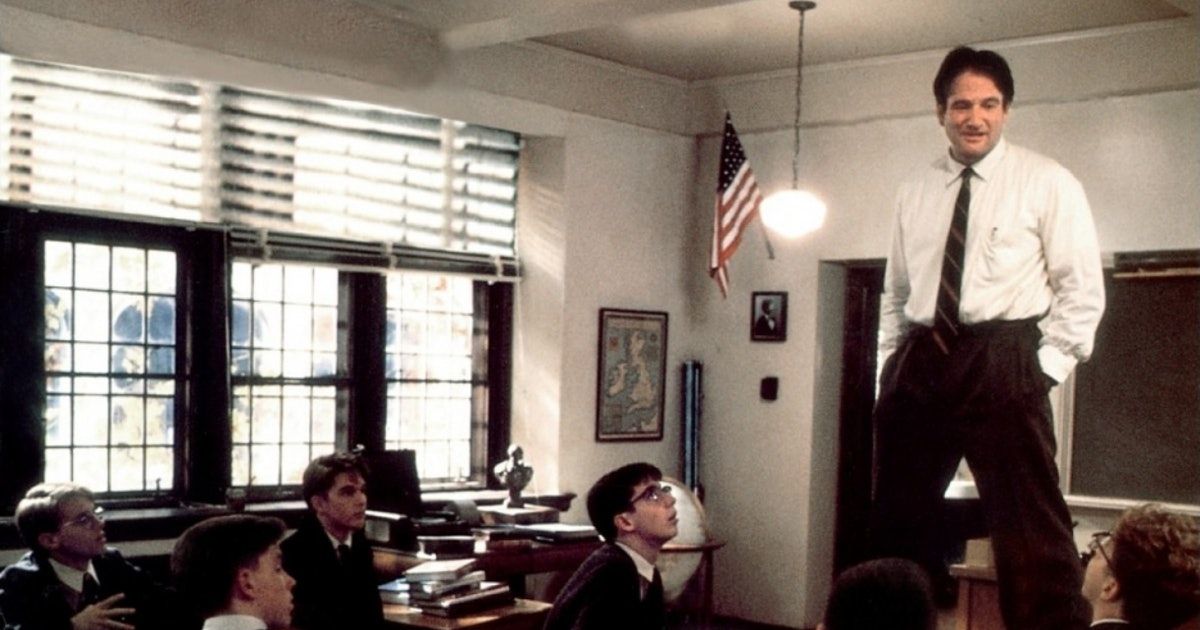 Like Williams' leading role as John Keating, Dead Poets Society is a film that seeks to educate. Directed by Peter Weir and written by Tom Schulman, this 1989 coming-of-age drama sees Williams at his most touching and sentimental. While Keating is a beacon of virtue and hope — something many viewed Williams himself as — Dead Poets Society is a film that deals with the exact opposite. A study of hopelessness and societal tradition as a means of character assassination, Keating becomes a teacher for a generation of young adults seeking direction and a sense-of-self.
Introducing his class to classic poets such as Lord Byron, Robert Frost, and Walt Whitman, Keating hopes to paint a world of opportunity for his students with the same stanzas of poetry that made him who he is. William's speech on making one's life extraordinary still rings true today as a reminder to be yourself in a world constantly trying to change you, and no one was better suited for such a monumental role than Williams.
3/7

Good Will Hunting (1998)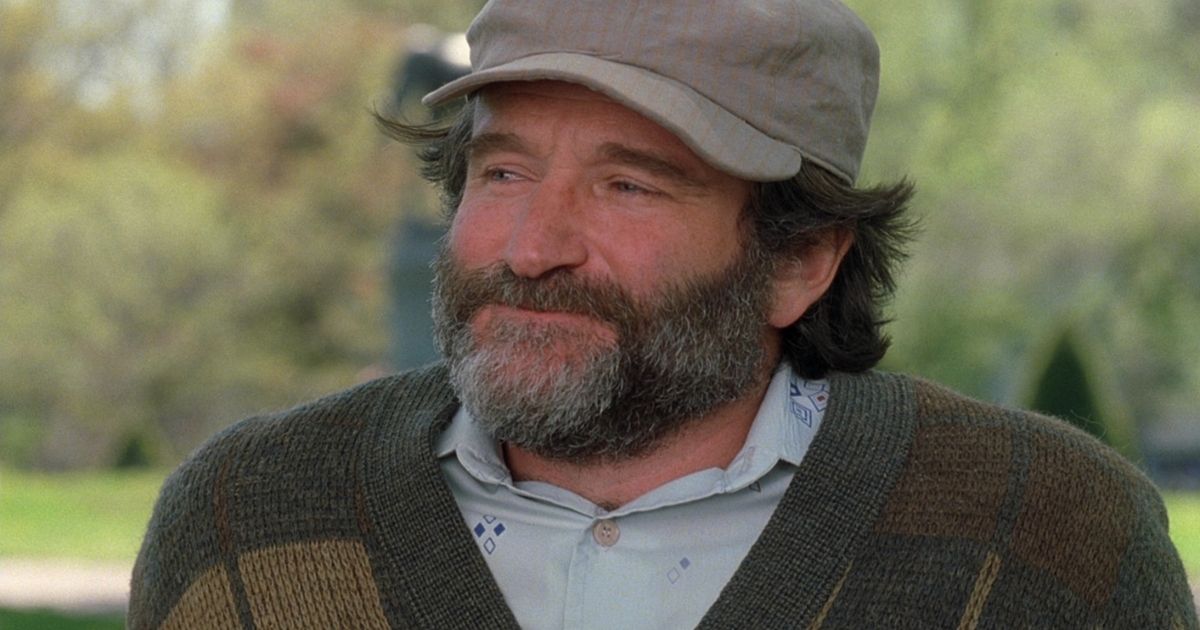 In 1998, Williams won his first and only Academy Award after four nominations throughout his career. He won for his supporting role as Sean, a therapist in the Gus Van Sant-directed and Matt Damon and Ben Affleck-penned Good Will Hunting. Following Dead Poets Society, Williams again shows his capacity in a mentor role as a grieving therapist, with a fair share of emotional baggage himself. Assigned to hold sessions with Damon's Will Hunting, Sean intends to counsel the mathematically-gifted youngster.
What makes this role so special for Williams is in how the character captures each aspect of his acting talent. As friendly and welcoming as he is flawed and human, Good Will Hunting showcases the duality Williams excelled in portraying. Williams is particularly captivating alongside Damon, who plays a troubled young man struggling to navigate his world. Meetings between Sean and Will become the basis of both characters' development as they learn to embrace the cards they have been dealt.
2/7

Awakenings (1990)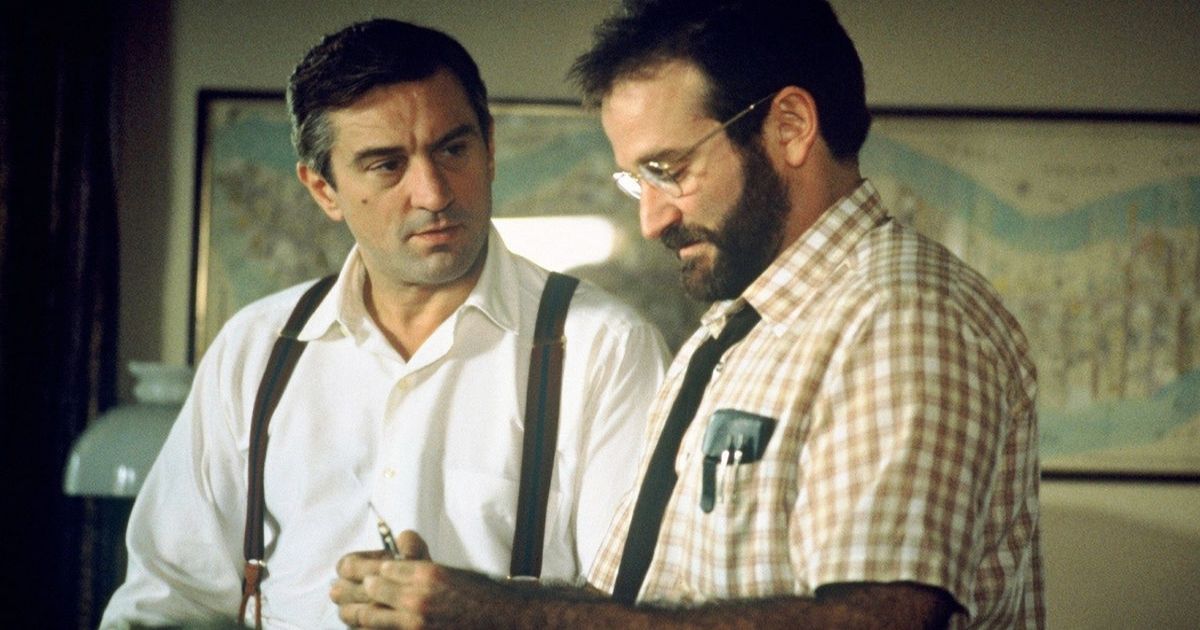 Williams appeared alongside cinema superstar Robert De Niro in the compelling biographical drama Awakenings, portraying neurologist Dr. Malcolm Sayer, whose work involving catatonic patients in a New York City hospital helped lead to a major medical breakthrough thanks to the L-Dopa drug. The clinical physician Williams portrayed is based on the medical achievements of Oliver Sacks, who praised the late actor's performance and said the way his mind worked was a "form of genius." De Niro is a patient who emerges from his catatonic state and develops a deep bond with Sayer, working flawlessly alongside Williams.
Related: Best Dramatic Movies From Funny Comedians
Awakenings was a critical and commercial hit and went on to earn three Academy Award nominations including Best Picture, with Williams also being nominated for the Golden Globe for Best Actor for his riveting portrayal. The New Republican raved about Williams' role, writing that he "gives his best 'straight' performance, shorn of all his marvelous manic vaudeville. The man he plays here is not a performer, which he was even in Dead Poets Society, but simply a man."
1/7

One Hour Photo (2002)
Arriving the same year as Insomnia, this thriller written and directed by Mark Romanek further exemplifies Williams' knack in the villain's shoes. In One Hour Photo, Williams plays Seymour Parrish, a stalker and photo technician obsessed with a family who frequents his photo services at the fictional SavMart. A character not dissimilar to Walter Finch, Parrish is a deluded man infatuated with living his life through someone else's eyes.
Collecting photos of the family he obsesses over — the Yorkins — Parrish builds an elaborate fantasy where he is more than their photo technician, and instead a member of the family himself. What follows is a series of boundary-breaking moves from Parrish, who desperately seeks belonging in a world that seems to have left him behind.
What makes this performance from Williams so stunning is in how drastic of a detour the role is for the actor. Nearly devoid of most traits seen in Williams' roles prior, Parrish is a true-blooded exhibitionist whose lifestyle leaves little room for the genuine warmth and human connection often seen in Williams' characters, comedic or not. Both darkly tragic and dangerously amoral, Parrish is perhaps William's greatest departure from comedy.