It's a genre beloved by many and despised by others, but even those who say they hate rom-coms have a couple of secret favorites. They can provide the perfect pick-me-up after a long day or a much-needed cathartic cry. There's a sincerity present in the genre that is often lacking in pure comedy movies, and it's this approach to romance and emotion that will never get old. Watching someone confess their feelings under heightened circumstances — running through traffic, in the pouring rain, in front of a huge crowd — often feels more heroic than watching someone save the world.
King of the rom-com, Richard Curtis tells TIME Magazine that "the only way you can write a good romantic comedy is being somebody who's obsessed by love." It's this obsession that translates into joyful and earnest storytelling, and while that can be too much for some, there's always a time when a good, old-fashioned rom-com is essential. An injection of optimism and charm into a bad day can turn the whole thing around. Everyone has heard of Notting Hill and My Best Friend's Wedding, but sometimes we're in the mood for something fresh. Here are the seven most underrated rom-coms for when you want to laugh, cry, or swoon.
1/7

Life Partners (2014)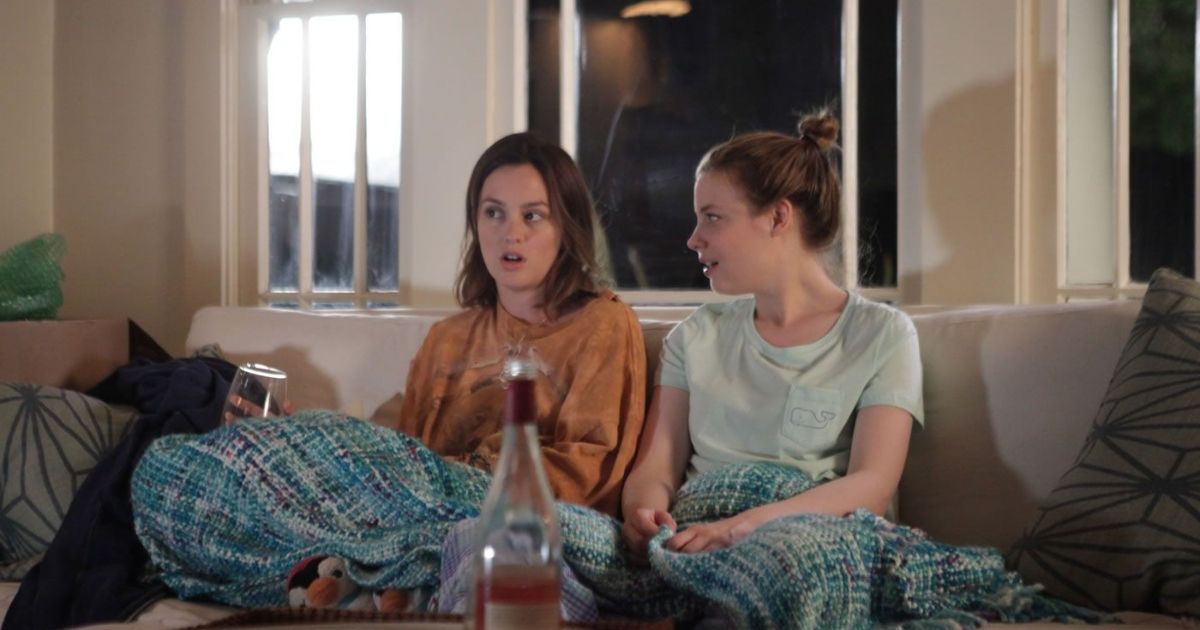 Life Partners is a sweet romantic comedy starring Leighton Meester and Gillian Jacobs as Sasha and Paige. When Paige gets into a serious relationship, her friendship with Sasha goes through a drastic change. Paige's new relationship means that she doesn't rely on Sasha as heavily, and their friendship loses some of its depth. The movie has a great balance of humor and sincerity as Sasha navigates the lesbian dating scene in an attempt to find someone to fill the gap left by Paige. It's refreshing and often flies under the radar when people are looking for rom-coms, so don't miss out on this one.
2/7

Juliet Naked (2018)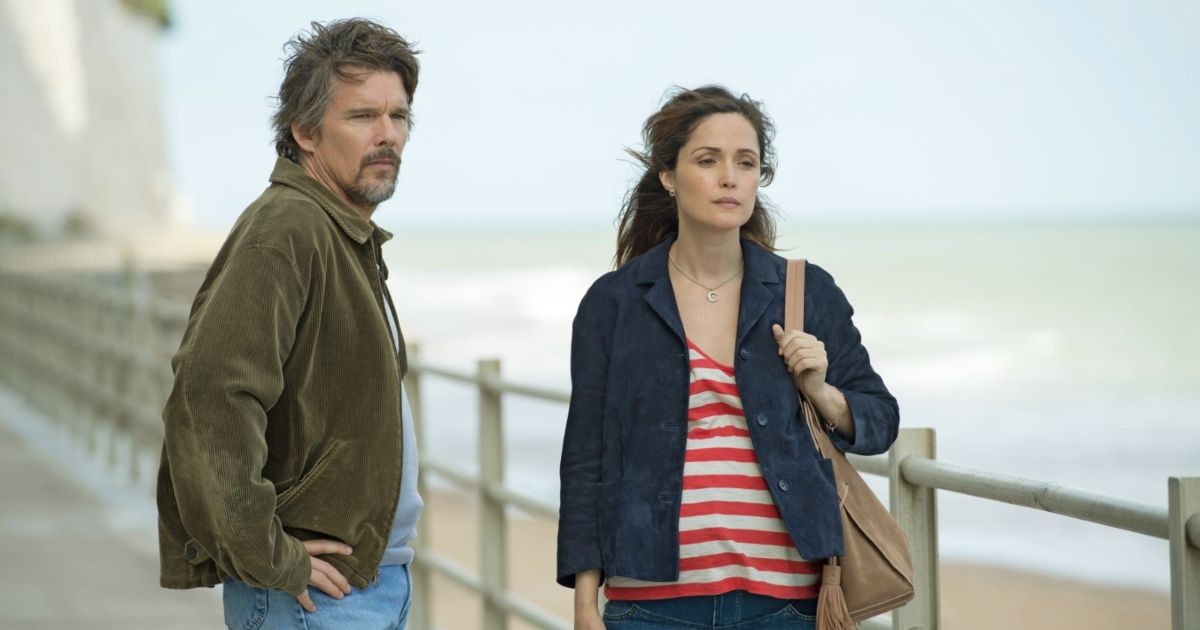 The stars of Juliet Naked include Rose Byrne (check), Chris O'Dowd, and Ethan Hawke, so it's surprising that this charming rom-com gets overlooked so often. Byrne and O'Dowd begin the movie as a dissatisfied married couple, with O'Dowd more obsessed with musician Tucker Crowe (played by Hawke) than his wife. One thing leads to another and Hawke ends up in their seaside town to woo Byrne, much to O'Dowd's dismay. The premise may seem slightly convoluted, but the payoff is well worth it. These three great actors pull it off with ease and the movie is an excellent ride.
Related: What Happened to the Rom-Com?
3/7

Crush (2022)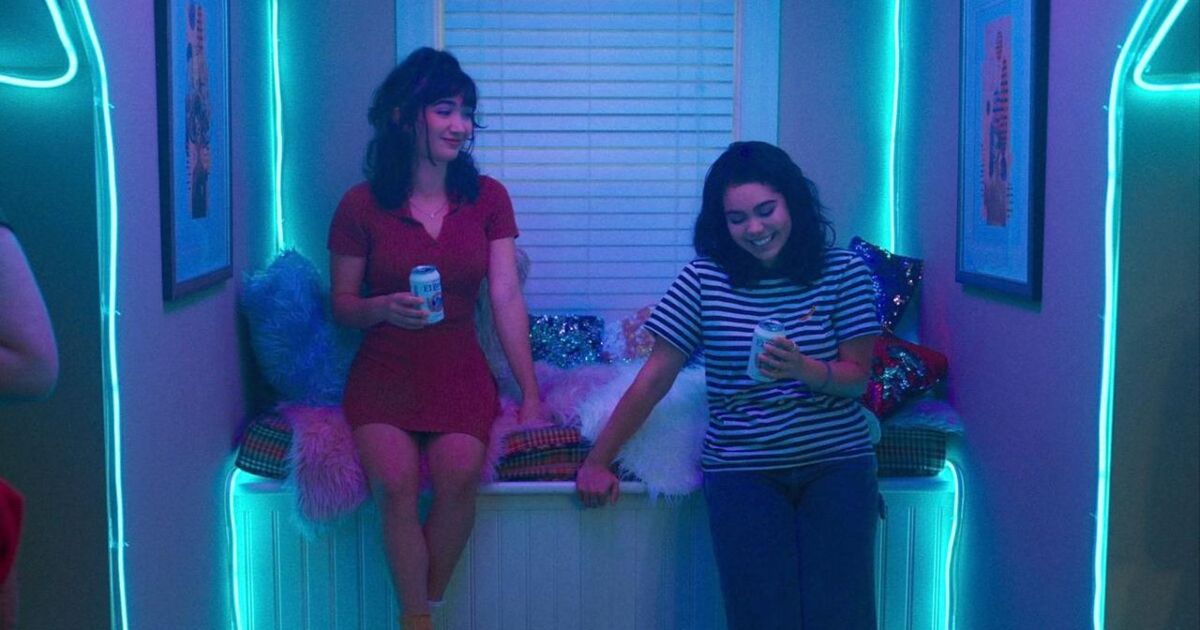 A Hulu original, Crush is a lesbian high school rom-com starring Rowan Blanchard, Auli'i Cravalho, and Isabella Ferreira. The main character, played by Blanchard, is torn between two sisters as she attempts to clear her name after being falsely accused of vandalizing the school. Crush is fast-paced and effortlessly humorous, with the three leads bouncing off each other expertly. Some may not have been interested due to the high school setting, but it's enjoyable for all ages and well worth giving a shot. You'll find yourself smiling without even realizing it.
4/7

Plus One (2019)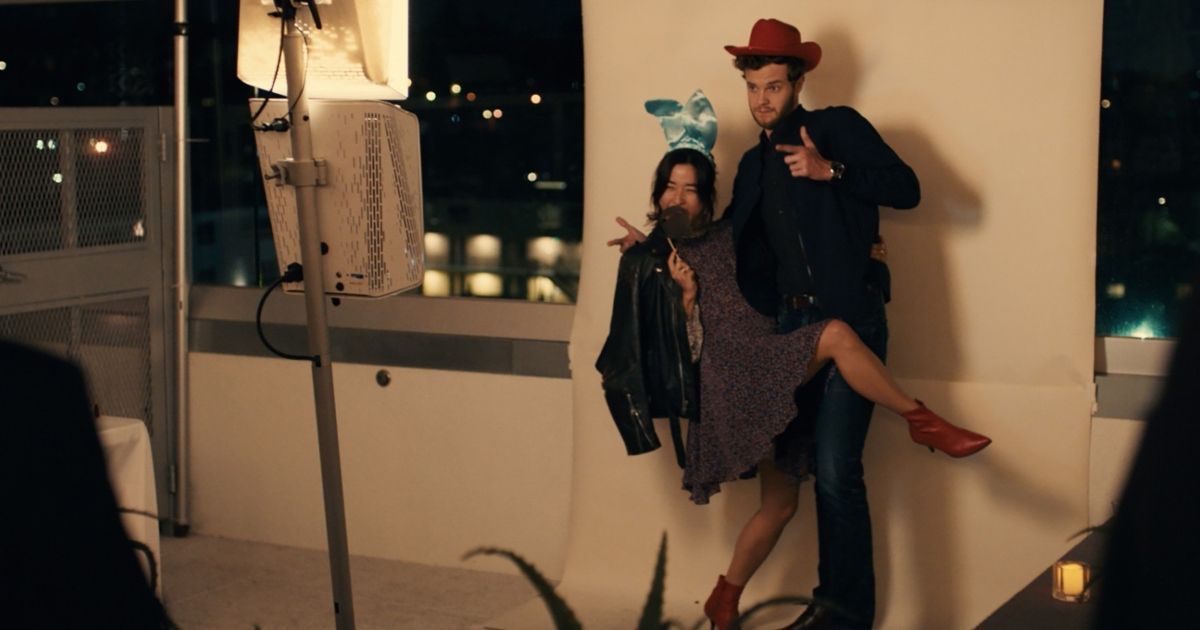 In Plus One, two single friends team up to be plus-ones for each other during wedding season. The two leads are played by Jack Quaid, whom you might recognize from The Boys, and Maya Erskine, writer and star of PEN15. Both have a great screen presence and their chemistry is really enjoyable to watch. The writers and directors of the movie are Jeff Chan and Andrew Rhymer, who also work on PEN15, so, with this big staff reunion, if that's up your alley, Plus One probably will be too.
5/7

Stuck in Love (2012)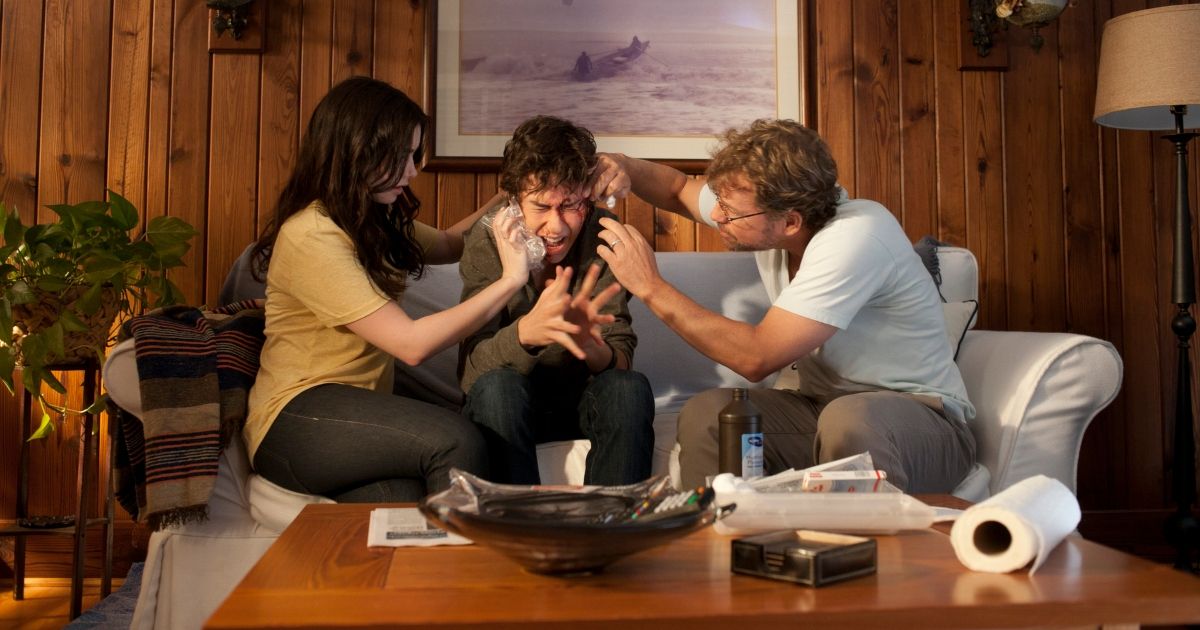 Stuck in Love is an ensemble piece about the different members of a family whose parents are going through a divorce. Some of the many stars include Greg Kinnear, Jennifer Connely, Lily Collins, Nat Wolff, and Kristen Bell. Each character responds differently to the divorce, and it's interesting to watch them all attempt to navigate the situation, which is impossible to do perfectly. The movie has a charming indie soundtrack and beautiful scenery; it's very easy on the senses. With a lot of the movie set around the holidays, it also makes for good festive viewing that isn't too heavy on the festive.
Related: 15 Best Rom-Coms on Netflix, Ranked
6/7

About Time (2013)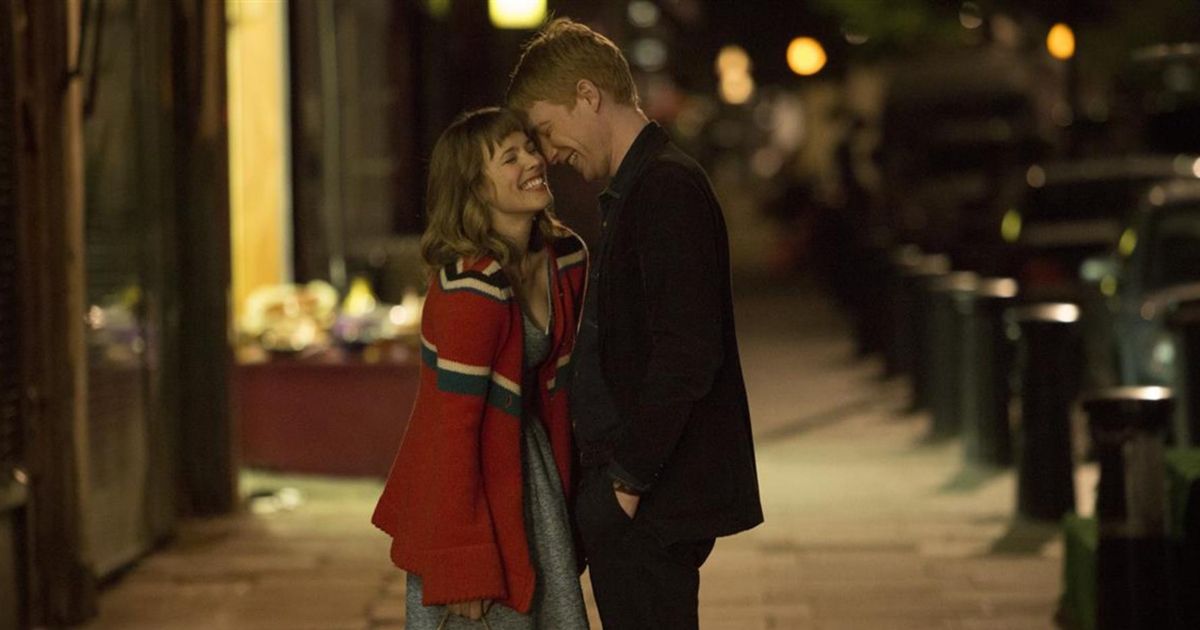 A less often mentioned movie from the aforementioned Richard Curtis, About Time is a really unique rom-com. It stars Domnhall Gleeson and Rachel McAdams as the central pairing, alongside Bill Nighy as Gleeson's father. The twist here is that Gleeson's character Tim discovers the men in his family can travel backward in time on his 21st birthday. Despite the fantasy twist, the film remains grounded in reality. It's a really touching portrayal of both romantic and familial relationships that will soften even the coldest of hearts.
7/7

Moonstruck (1987)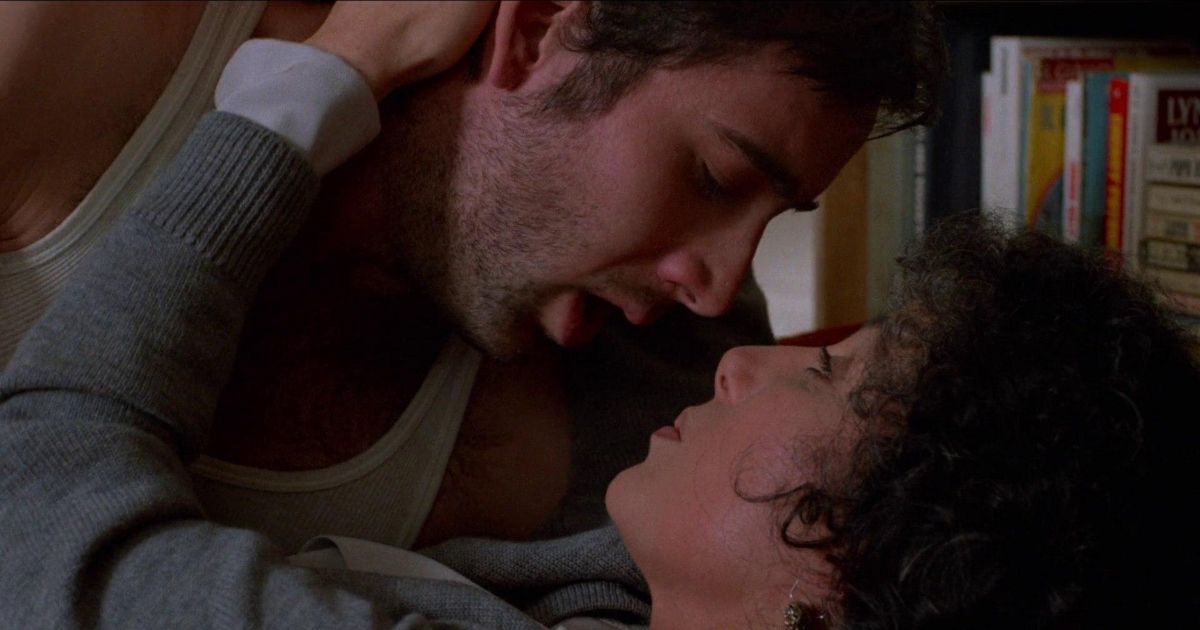 Lastly, we have Moonstruck, starring Cher and Nicolas Cage. From just the main cast it's clear that this movie is somewhat bonkers. It follows Cher's character Loretta Castorini who falls in love with her fiance's brother, played by Cage. There are thick Brooklyn accents, Italian superstitions, and secret relationships galore; there's not much more you can ask for. The movie was nominated for Best Picture at the Academy Awards, and Cher's role even won her the Oscar for Best Actress. Speaking to The New York Times, Cher recalls working on Moonstruck, "I never think I'm doing a good job," but "The performances are great. There's not a weak performance in that."