How I Met Your Mother is one of the few series that divides fans and critics as intensely. Those who've seen it remember the outcry, those who haven't still remember reading about the reactions, and a few were actually pleased with the outcome. Still, wherever the pool lies, How I Met Your Father is the type of spin-off worth watching, no matter which category you fall into. For starters, while there's no such thing as too many sitcoms, it helps that the series presents itself as something new while bringing in Easter eggs that HIMYM fans could catch.
Additionally, How I Met Your Father fits in the 21st Century through an angle that doesn't feel forced. Online dating is complicated, many millennials face hurdles in their careers, and life generally isn't a constant joyride. The characters are complex, fun, and thoughtful, and the storylines are light, but surprisingly heartwarming. While it certainly feels fluffier in context than the original series, something about this detail makes the series feel more charming and authentic. The first season showcases promising potential, and with the second season right around the corner, it's already clear that it can only get better from this point forward; if for nothing else, then the dynamics within the show are worth every moment.
Sophie Tompkins Fills the Lizzie McGuire Void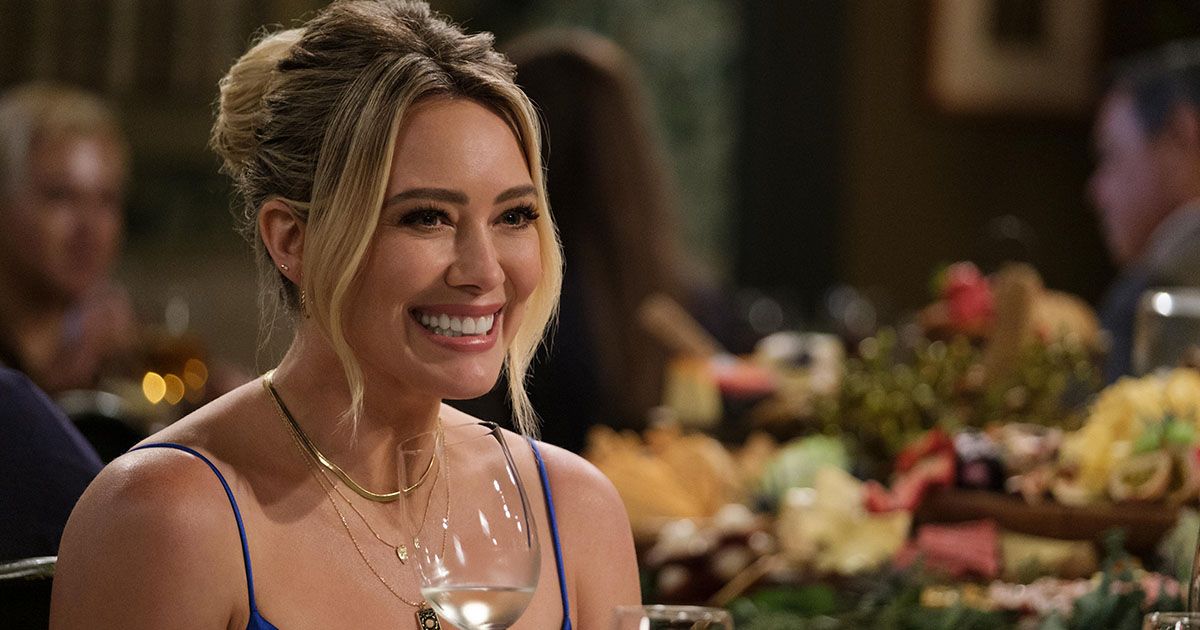 Many 90s kids were devastated when Disney axed the Lizzie McGuire reboot. While Hilary Duff and the entire cast were on board to return, the untimely decision put a bind in seeing a whole new side of a character many grew up adoring. However, while Sophie Tompkins, Duff's How I Met Your Father character, isn't exactly like Lizzie, she still fills the void left in our hearts. Sophie, like Lizzie, is an ordinary woman trying to steer life's hurdles as she attempts to make a name for herself while simultaneously falling in love. Lizzie McGuire was always a comforting character because she voiced her desires openly and went after what she wanted. In the same way, Sophie Tompkins has an innate drive that not only makes her relatable but inspiring.
People in creative fields understand too well how complicated the industry can be and how the world needs to take their jobs more seriously. While we don't know what career path Lizzie would've chosen, Sophie's desire to be a photographer allows audience members in creative fields to draw connections with her. This detail makes her a more comforting character on-screen because Sophie's struggles enable viewers to understand the normalcy in the field. Sophie Tompkins is already demonstrating to be one of the most multi-faceted characters Duff has ever brought to life.
Related: How I Met Your Father Cast: Other Roles You've Seen the Actors Play
The Friendships Feel Authentic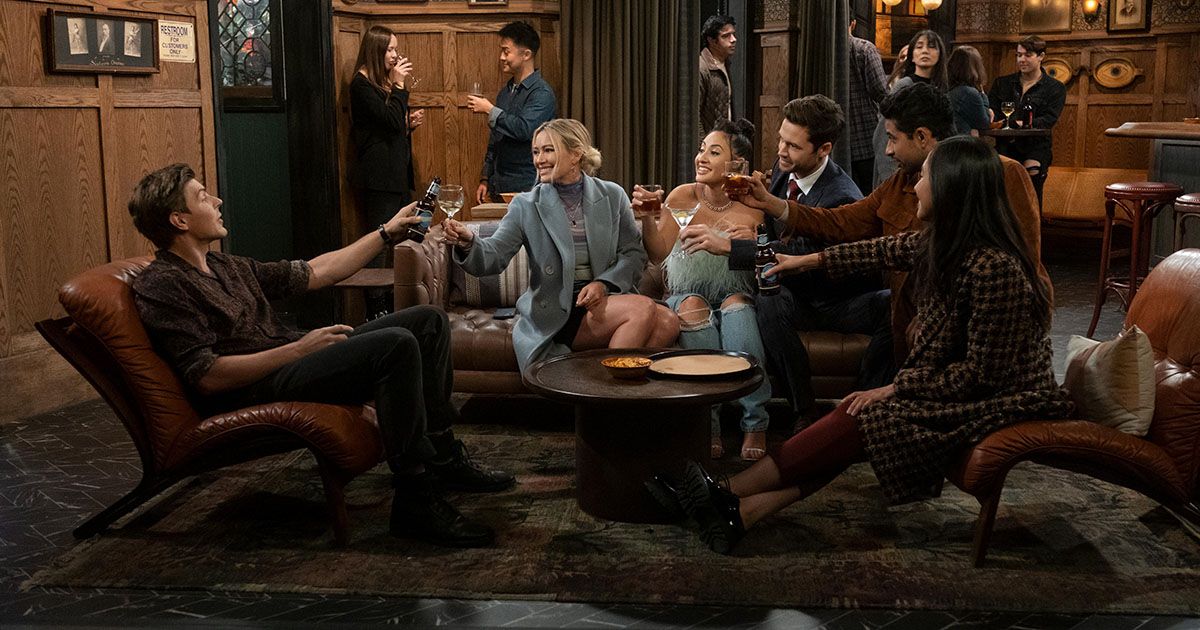 How I Met Your Father is one step ahead of its predecessor for many reasons, and the diversity within the newly found friend group is at the top of the list. When the show begins, fans are introduced to Sophie and her best friend Valentina, played by Francia Raisa. We then meet Valentina's boyfriend, whom she's just started dating, Charlie (Tom Ainsley), a native of England. During an Uber ride heading toward a Tinder date, Sophie meets Jesse (Chris Lowell) and Sid (Suraj Sharma). Finally, the audience and characters meet Jesse's adopted sister Ellen, played by Tien Tran.
The fact that the audience grows alongside the newly budding friendships allows us to feel a little closer to them as we watch them go from point A to B with near seamless, organically strengthening transitions. Further, because the friendships in How I Met Your Father are newer, the writing leaves more room to allow viewers to see essential turning points for all of them. By the end of the season 1 finale, for instance, Valentina and Charlie are broken up. Thus, how the entire group will work through staying close despite the relationships within will permit it to feel more grounded and real. In a lot of ways, the friendships feel as compelling as they did on NBC's New Girl.
Related: How I Met Your Father Season 2: Which Characters Should Make a Cameo?
The Romance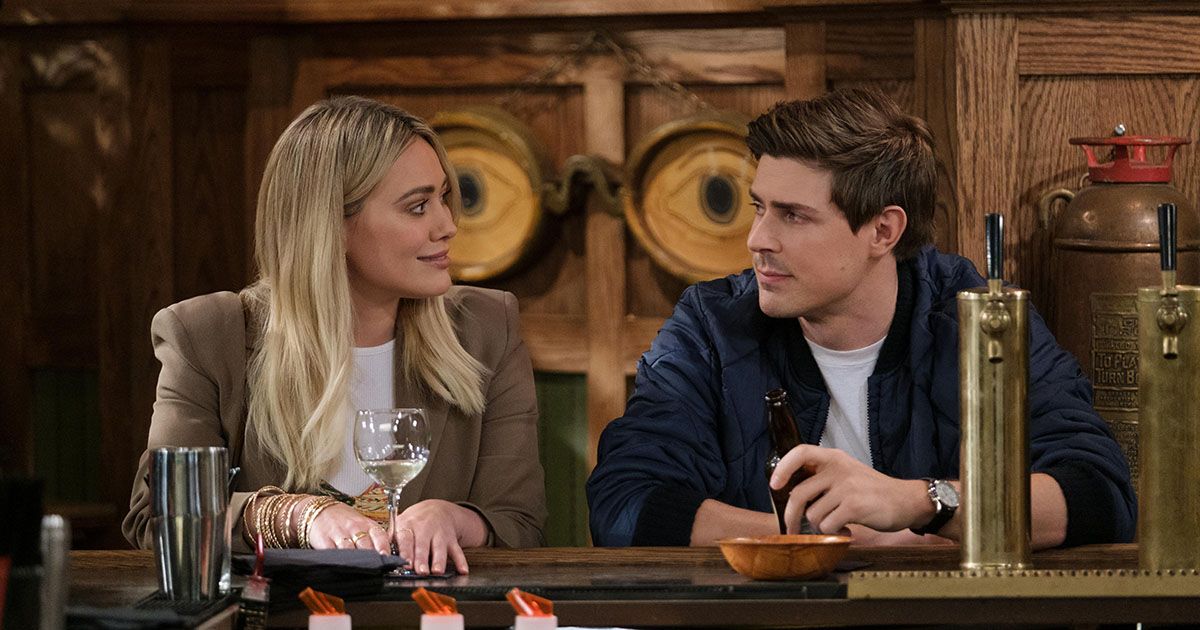 The romance in How I Met Your Father is one of the show's gifts. Sure, like in the original show, there's one father, but the journey toward unmasking him is already more thrilling than before. When it comes to Sophie, it's riveting to see how she'll work through all relationships because Duff has chemistry with nearly everyone. Will Jesse be the father? Or could it be Josh Peck's Drew? Maybe it's Daniel Augustin's Ian. When the chemistry is this good, all the relationships feel more engaging than a downer while waiting to see which will be the endgame. But Sophie's relationships aren't even the best — they're merely a piece in an exciting puzzle that marries love and human complexities with all couples.
We might be in the first season, but the interracial and more inclusive relationships are already adding fantastic layers to the love stories, making them more reflective of the real world. We could consider Valentina and Charlie for a moment and point out how perfect they are for each other even though everything happened too quickly with them. Hannah and Sid are lovely and so much fun together, but as a nurse and a bar owner, we could also be sure that their relationship will have challenges that could result in compelling narratives that showcase the hurdles of long distance. Further, while the previous series was predominantly white and very straight, in How I Met Your Father, we're also guaranteed to see an LGBTQ relationship thrive through Ellen's character and whomever she chooses.