Another prominent set piece from the legendary film sold for a high price, among several other items.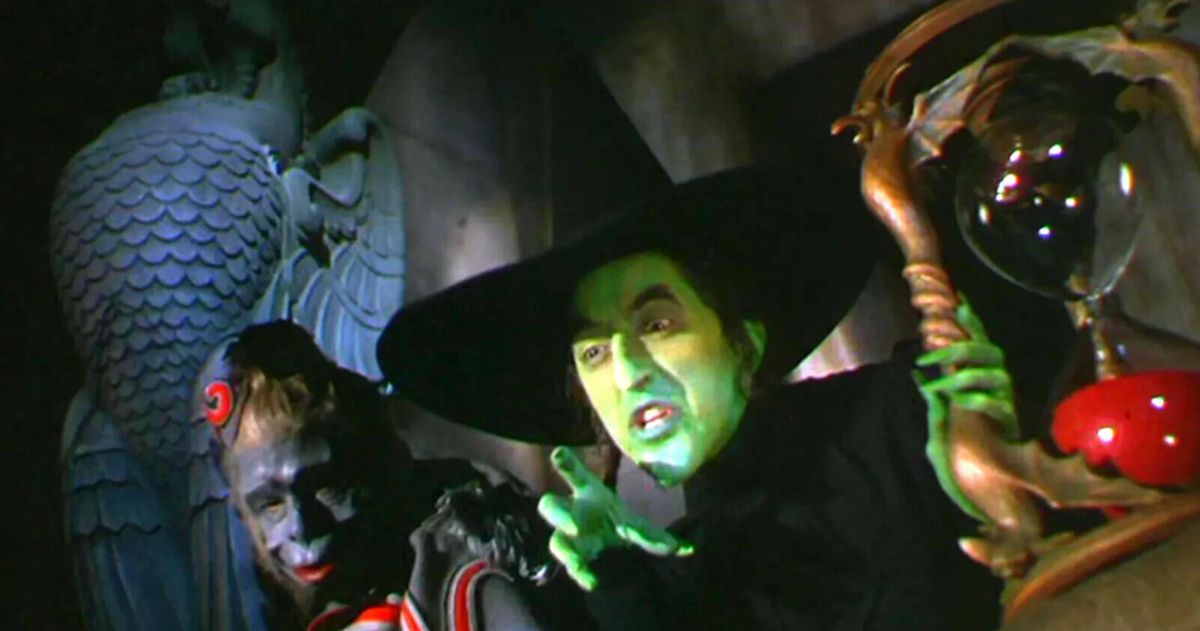 For avid collectors, there's no place like a prestigious auction house. According to The Hollywood Reporter, yet another coveted set prop from the legendary film The Wizard of Oz (1939) sold earlier this month at Heritage Auctions for a remarkable $495,000. The piece in question was the famous large hourglass wielded by the Wicked Witch of the West.
Per the item description on the auction house's official website, the prop, made of wood and papier-mâché, is the "most famous and recognizable timepiece in film history". In one of her many scenes with Dorothy, Margaret Hamilton as the Wicked Witch of the West threatens the young girl by brandishing the hourglass filled with menacing red sand. In one of her many famous quotes from the film, she declares that Dorothy's life will end once all the sand empties to the bottom of the hourglass.
"You see that? That's how much longer you've got to be alive! And it isn't long, my pretty! it isn't long! I can't wait forever to get those shoes!"
Besides the Witch's hourglass, a number of other set pieces from the film have sold over the years. The most famous is still undoubtedly Dorothy's pair of ruby red slippers, of which a handful of pairs exist. One pair was bought for $2 million at auction back in 2012 with the help of Leonardo DiCaprio, while another pair is on display at the Smithsonian in Washington D.C.
Related: The Wizard of Oz: The Real Story of the Famous Production
The Star-Studded Lineup at Heritage Auctions This Year
Other items auctioned included the eccentric brown vest worn by young Matthew Broderick in Ferris Bueller's Day Off (1986), a striped jacket from Mary Poppins (1964), and a 1991 Harley Davidson motorcycle ridden by Arnold Schwarzenegger on the set of Terminator 2: Judgment Day (1991).